4 Ideas for Custom Floor Signs
AT ESE Direct we now have a nifty custom floor sign in stock; allowing you to not only choose between a caution, wet floor or electrical symbol but also allowing you to add your own custom text. Hurrah!
The highly visible custom A board sign stands at 620mm high x 300mm wide and 450mm deep and is made of heavy duty polypropylene construction.
Being one of the few suppliers who offer this personalisation to our customers we thought we would give you some ideas of what you could have on your floor sign.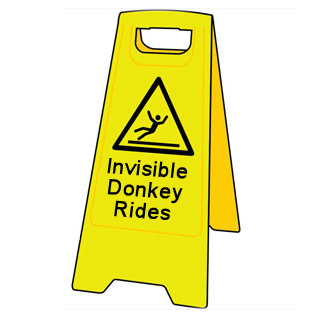 The recession has hit all of us, even the donkeys on the beach front it seems, looks like you will have to resort to pretending.
If only Ming the Merciless had such signs floating around Mongo perhaps he wouldn't of met such a sticky ending. (We recently auctioned one of these for charity.)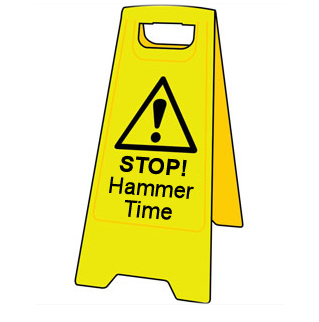 Our competitors can't touch this and we think that even M C Hammer himself would be thrilled to receive one of these.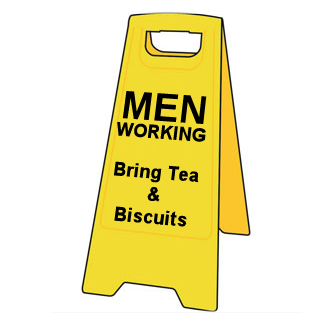 We have all seen the 'Caution Men Working' signs and we've updated it with what they actually mean, although they probably won't be working much.
If you want to find out more about our custom floor sign stand then you can either call our friendly and award winning customer service team on 0808 163 3704 or speak to them on Live Chat directly from the site.

Author Bio -
Laura Holland
Social Media and Web Content Coordinator, Jan 2014 - May 2015