40 Years In Business Can Mean Only One Thing
You may have read our article at the start of the year celebrating 40 years in business with a breakdown of what we were doing decade by decade, but we thought something was missing. Cake.
All good birthdays deserve cake, especially when you are hitting a milestone, so we contacted local cake making queen Caroline at Caked to put together something special for ESE Direct's 40th.
Using the character we created last year, Trev the Traffic Cone and our MD Simon Francis, pictured below with the cake, who took over from his father Brian in 1999 to create a very tasty chocolate beer cake.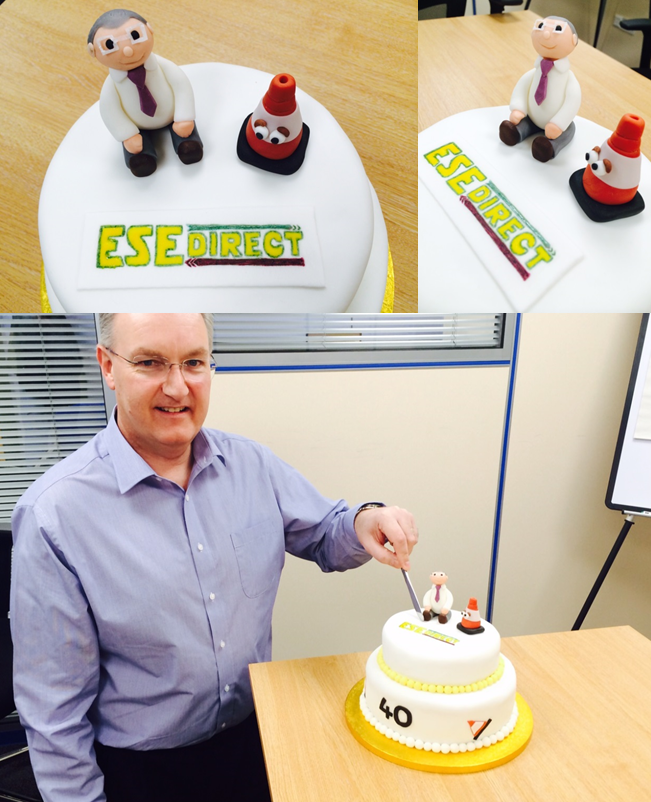 Don't worry though he did share the cake with the rest of us! As you can see below.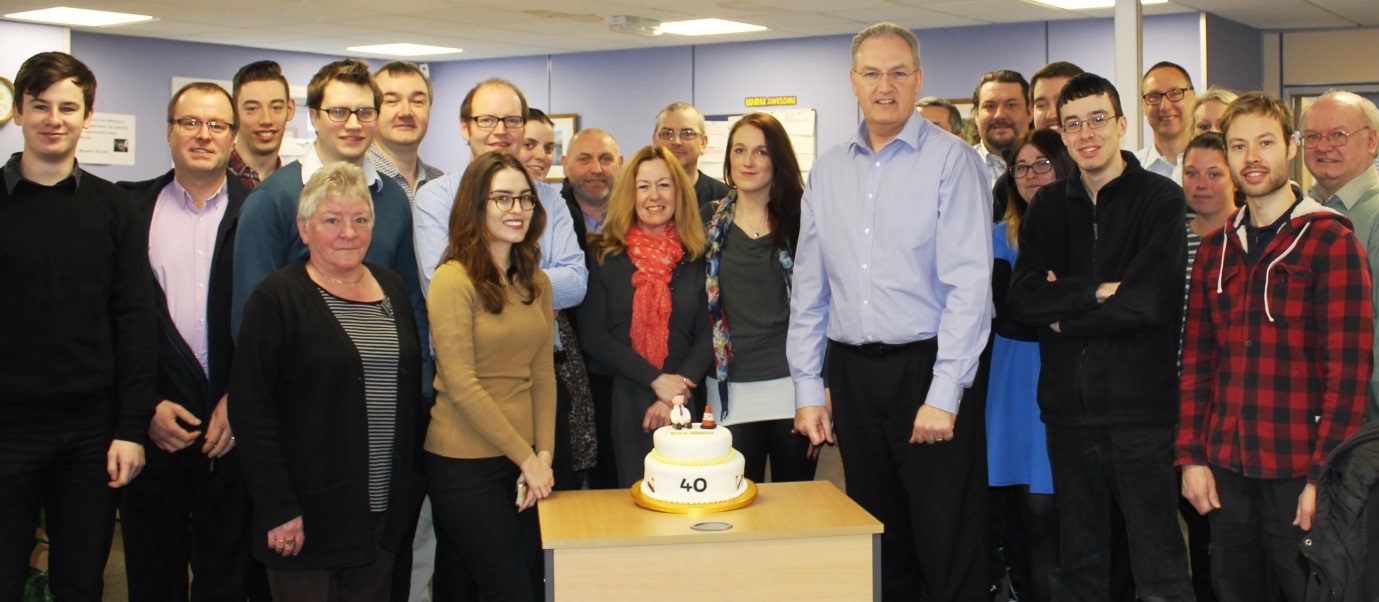 But as they say the proof is in the pudding!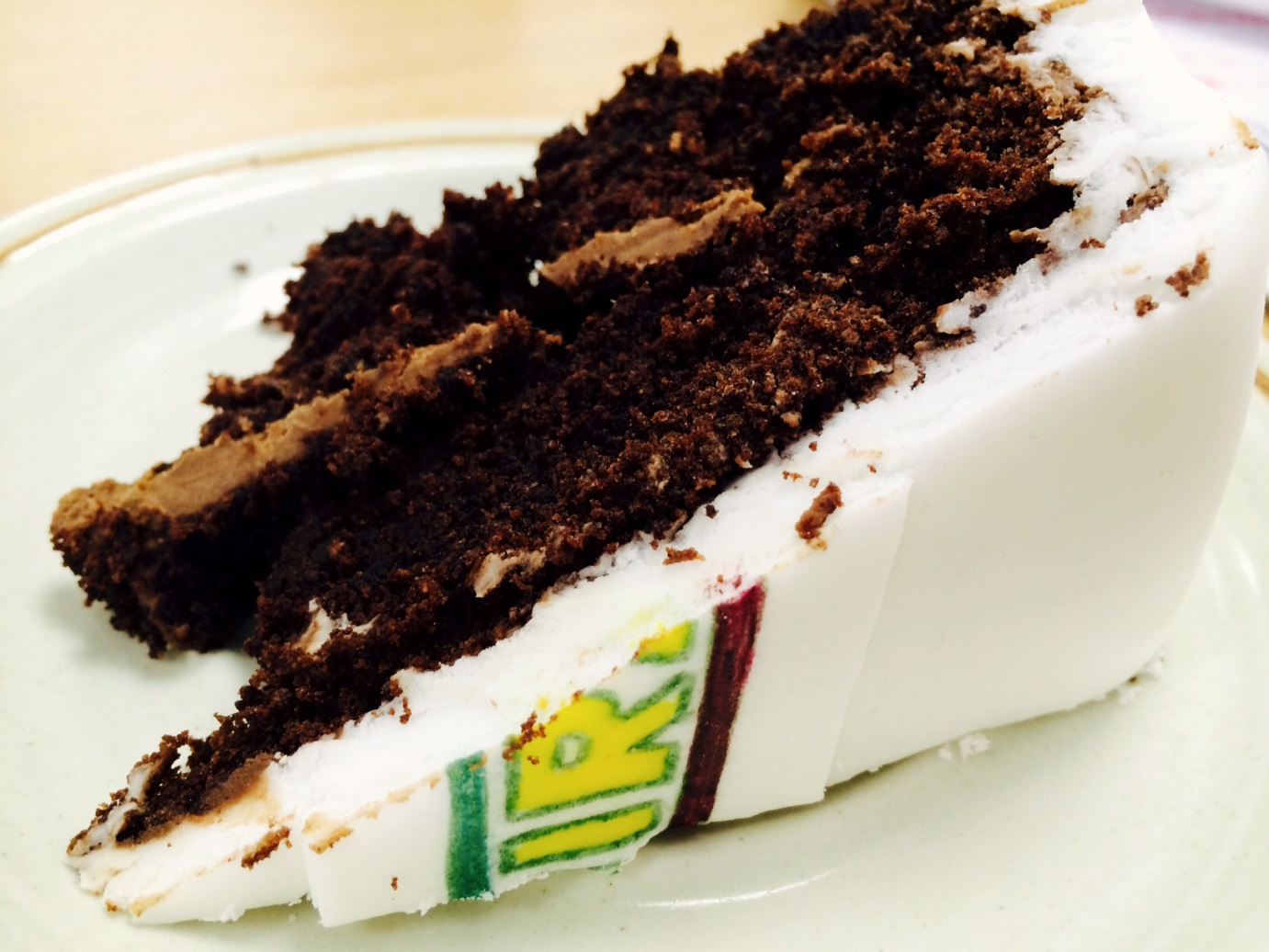 Author Bio -
Laura Holland
Social Media and Web Content Coordinator, Jan 2014 - May 2015