5 Different Types of Roll Cages
Roll cages are used far and wide; you will see them in offices for mail distribution, retail operations when stock arrives and has to be transported, and even for use in hotels.
But there are different types which are better suited to different industries and jobs, so we are giving you the low-down on the most popular roll containers available.
2 sided Roll Cages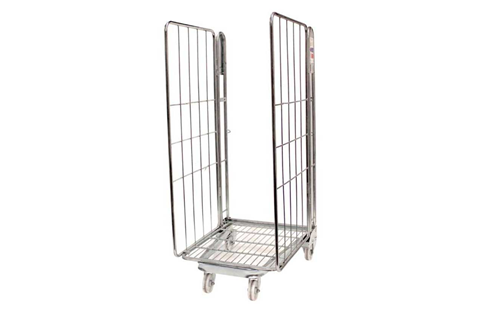 The 2-sided roll containers are used in a variety of sectors for transporting goods and packages. Having only 2-sides makes it quick and efficient for loading goods or stock on both sides which is extremely useful when working in a busy and high tempo environment.
4 sided Roll Cages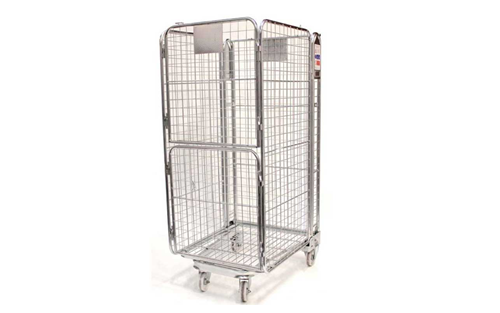 The 4-sided roll containers are ideal in warehousing or retail environments, allowing goods to be transported securely without the worry of them getting dislodged in case of a sudden jerk or nudge. Because of the 4-sides it also allows stacking up to the full height of the container maximising the amount of space you can use. These are also nestable which means that when they are stored they take up a minimum amount of space.
Demountable Roll Cages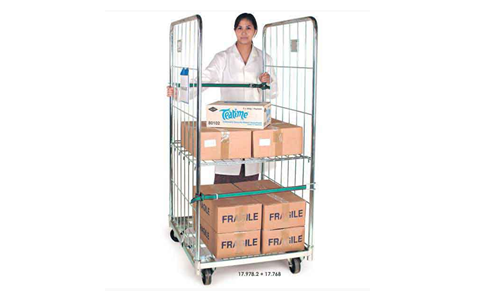 The demountable roll container has the same uses as your 3 or 4-sided containers and can be used across warehouses and retail areas, but also has been used very successfully in medical and food service environments. The real difference with this one is that it is demountable, which means it can be easily dismantled. This means it takes up even less room than the nestable roll containers (featured below) when you come to store them.
Nestable Roll Cages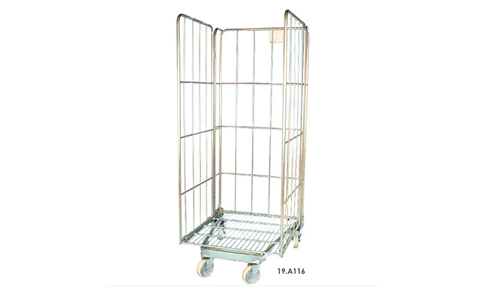 The nestable roll containers are the most compact of the range we supply. They fold quickly with the sides and base shelf folding up against the fixed back panel and because of this they are incredibly easy to store. With the option of two additional shelves it makes these incredibly versatile as well and well suited to busy work environments. You also have the option of a 3 or 4 sided container which are both ideal for transporting stock, you can use the fully enclosed model as overnight storage to keep goods or stock more secure.
Distribution Roll Cages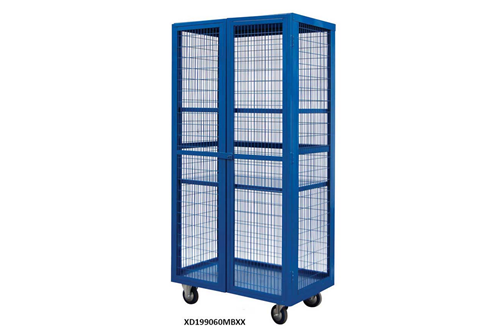 Distribution containers are great for shifting larger loads or object in a safe and easy way, which makes them ideal warehouses and factories. There are also different variants of the distribution trolley, you can choose to have it with or without doors, with multiple shelves or none at all. If you want to add extra security onto your container, you can use any padlock of your choosing.
You can view our full range of roll containers online, or if you have questions about any of our products, speak to our friendly and award winning customer service team on 0808 163 3704.

Author Bio -
Laura Holland
Social Media and Web Content Coordinator, Jan 2014 - May 2015