Apple approved ESD workbenches
We were contacted by Apple equipment repairer, Mike, who was originally enquiring about about Lamstat worktop to create bespoke workstations for his business. After speaking to our Sales Director, Mark, he decided ESD workbenches would be the ideal solution.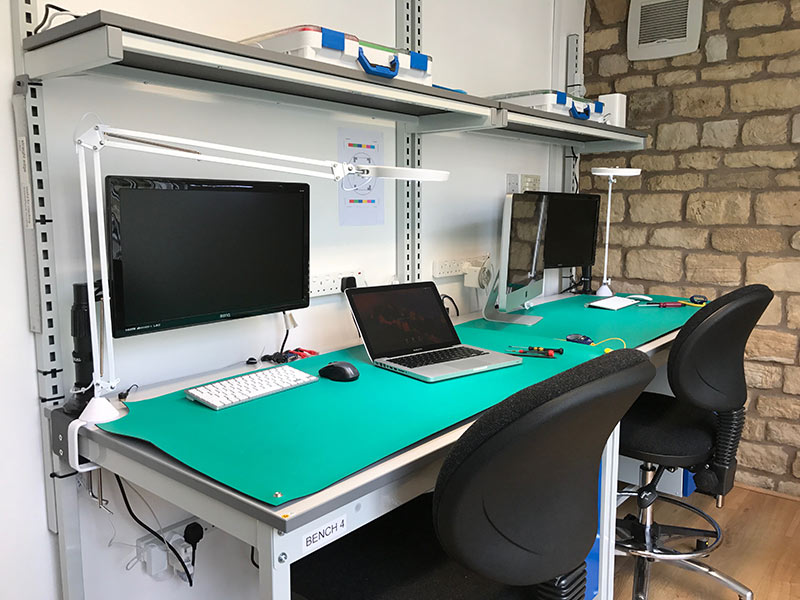 Ubertechs are an authorised service provider, based in Lancashire and established in 2010. They provide warranty and non-warranty repairs of Apple equipment.
Mike Dent of Ubertechs said "We wanted benches which were functional, good quality and would provide ESD protection for the sensitive equipment that we repair. Apple are very strict that our workshop must be ESD safe."
"We went with the general purpose ESD workbenches with Lamstat top and chose the option of the top shelf and drawer cabinet to keep our expensive tools safely stored away off the bench when not in use."
Electro Static Dissipation, or ESD, workbenches and tools are designed to prevent the build up of static damaging sensitive electrical equipment such as mobile phones and laptop computers. Mike also selected some ergonomic upholstered ESD chairs for ultimate anti-static protection.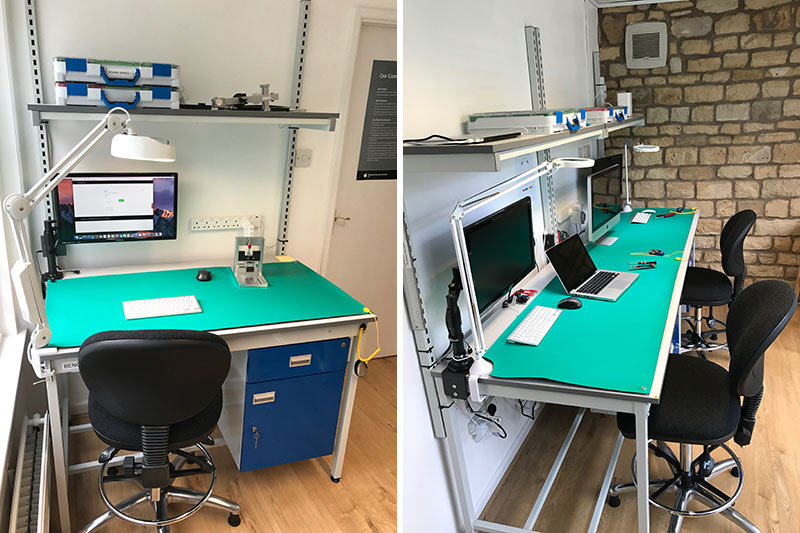 You can find out more about Ubertechs on their website, www.ubertechs.co.uk.

Author Bio -
Debs
Content, marketing, social, graphic design and PA to an unusual small red dragon.