Back to the Industrial Future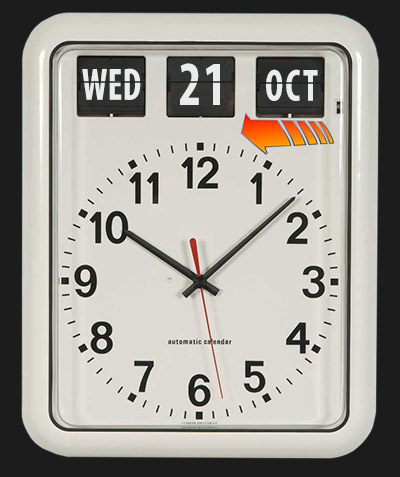 Today, October 21st 2015 brings us to an occasion that's been 30 years in the making. It's the day in 1985 when Marty McFly and Dr. Emmett 'Doc' Brown revved up the Flux Capacitor and went Back to The Future. On a gunshot fired at Doc they were accidentally thrust back to 1955 and consequently had to find their way Back to the Future!
The Academy Award-winning Spielberg film starred acting legends, Michael J Fox, Christopher Lloyd, Lea Thompson and Crispin Glover. Thanks to a lightning strike they found their way back to 1985.
This got us deliberating, what features would we expect some of our industrial products to have thirty years from now?
Hoverboard Trolleys
No pushing and pulling required, these self-travelling trolleys know where they need to go by the push of a button, just tap in the destination and off they fly. No wheels are included as these bad boys don't need them. They simply and silently hover their way to their destination. No toes run over or door frames snagged along the way. The hover feature will also be a component of the humble supermarket shopping trolley. Gone are the wonky wheels, you know, the trolley that without fail wants to go in the opposite direction to you, they are banished into trolley retirement, often seen on a verge near you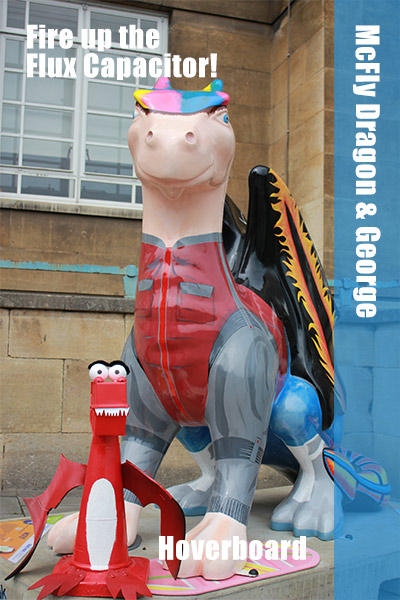 Retina Recognition Lockers
Keys? Where we're going we don't need keys. Lost keys are a thing of the past. The struggle to decide where to tie your key when you go to the gym or swimming pool is no longer an issue. With just one look your locker becomes locked (or open), as required! So providing nobody steals your eyes your belongings are safe as houses in these lockers!
Hazardous Storage Drinks Cabinet with built-in breathalyser
A few months back we created our funky yellow drinks cupboard out of a hazardous storage cabinet. This upgraded version includes an inbuilt breathalyser which detects the levels of alcohol in your system. The cabinet will not unlock if it detects high levels of alcohol and decides that you've have sufficient. This could of course be a blessing or a curse depending on which way you look at it!
Diary Chair
Be punctual and positive. Diary chair knows your schedule. This luxury office chair is programmed to sync with your diary on your mobile phone or PC, your chair has a selection of alert modes, sounds and vibrations (!) and within minutes you are hovered to your appointment. Diary chair also has functions such as massage, heat and cooling. This chair would surely become you best desk companion.
Clean and Dirty Dry Cleaning Lockers
An upgrade on our existing vertical separation clean and dirty lockers. These storage greats don't just keep your clean clothes away from dirty ones. Your dirty clothes go in dirty and reappear freshly laundered. Pop in your boots and they return polished and shiny too. Winner!
Great Scott, let's see if the Delorean can take us to 2045, only if the lightning strikes…
Time to hop on the hover board? It's definitely time for our resident dragon George to learn how to hover - he can't fly yet, he's only young. Bless.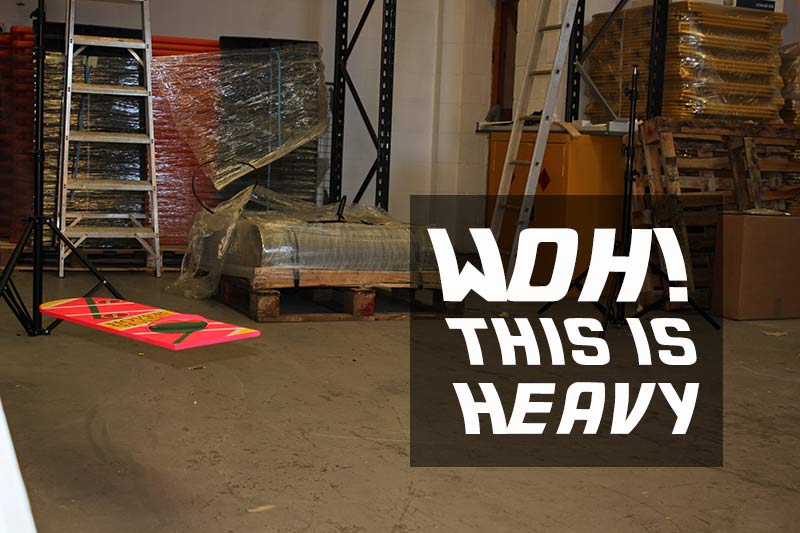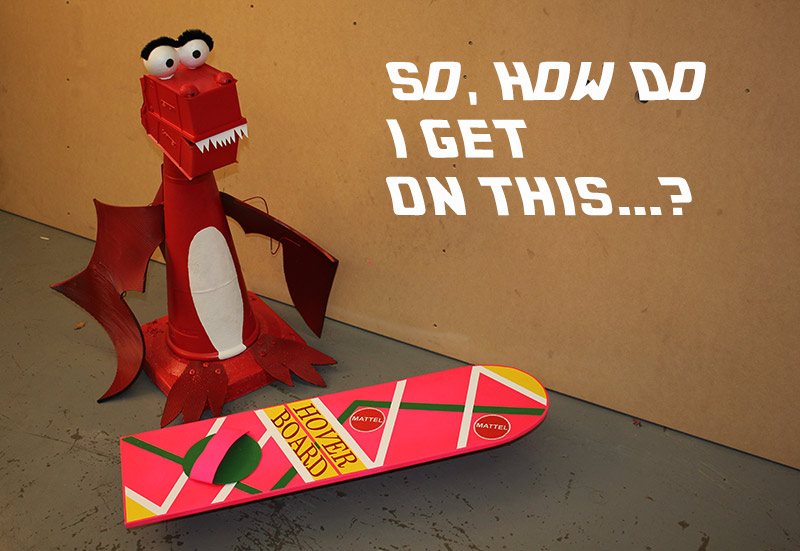 George got the hang of the hover board pretty quickly with the help of his wings for balance!

Author Bio -
Debs
Content, marketing, social, graphic design and PA to an unusual small red dragon.