BS-8599 Standard for First Aid Kit Contents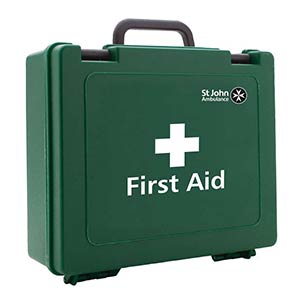 An new British Standard is being introduced for first aid kits. This has been introduced to update the contents of statuary first aid kits. Details of changed items in first aid kits:
Tougher cutting scissors for cutting through clothing
Greater quantity of plasters
Greater quantity of disposable gloves (must be Nitrile)
Greater quantity of sterile wipes (which have European CE safety marking)
Less triangular bandages (these are no longer recommended for immobilizing limbs)
Finger dressings to be included
Burns gel dressings to be included to treat burns
Adhesive tape to be included as a safer alternative to safety pins
Heat retaining foil blankets to be included
One-way valve face shields to be included for safety when giving mouth-to-mouth resuscitation
Eye wash to be included
First aid guidance leaflet
At ESE Direct we supply a range of BS-8599 Compliant First Aid Kits for the workplace.

Author Bio -
Simon
Managing Director, 1999-2015.