Chocolate Hamper Winner Announced
Our customer, Worcestershire Fencing were very happy to receive their delicious Hotel Chocolat Hamper packed full of delicious treats.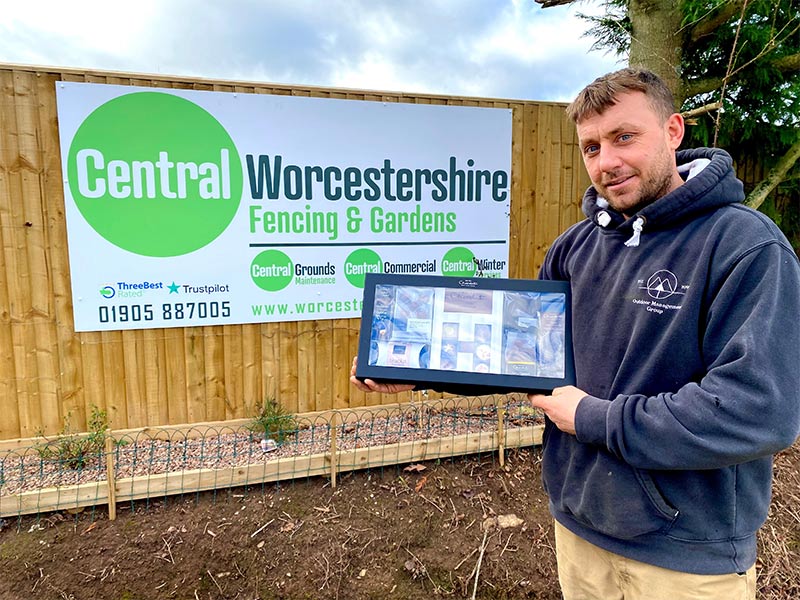 Above: Dave Hickson of Worcestershire Fencing receiving the chocolate hamper
Earlier this month, in celebration of our 2022 feefo Platinum Trusted Service Award we ran a prize draw for the chance to win a chocolate hamper with online purchases at ESE Direct. Worcestershire Fencing, part of the Outdoor Management Group were the lucky recipients.
"Wow! That was a surprise! Many thanks the chocolates, they were super. We shared them with our wives and avoided the temptation to open them at work, due to the amount of chocolate in the hamper we decided to split it." said Cam March, Director of the Outdoor Management Group Ltd.
Worcestershire Fencing was established in 2006. They provide domestic & commercial fencing in the Midlands. They undertake a variety of fence projects from agriculture, to equestrian, security fencing and custom made fencing. They employ 10 staff, many of whom were working all weekend due to storms Eunice and Franklin taking their toll on a plethora of fences. We think they're particularly deserved winners of the chocolate.
Check out Worcestershire Fencing website to find out more about their products and services.

Author Bio -
Debs
Digital marketer, social media, content writer, musician, sloth-lover, tea-drinker.