Coldroom Racking for Butcher's Bacon Fridge
One of our customers was struggling with corroding shelving in their coldroom and we were more than happy to suggest a solution.
Priors Butchers in West Lynn contacted us for some advice on what would be the most appropriate shelving for their coldroom. Andrew Prior of the butchers explained, "We had problems with our previous racking wearing out really quickly, so bad that paint was stripping off the metal work."
"We use the racking to store bacon in our fridge. There is a high level of salt and humidity in the atmosphere which is due to the dry-curing of our own hams and bacon"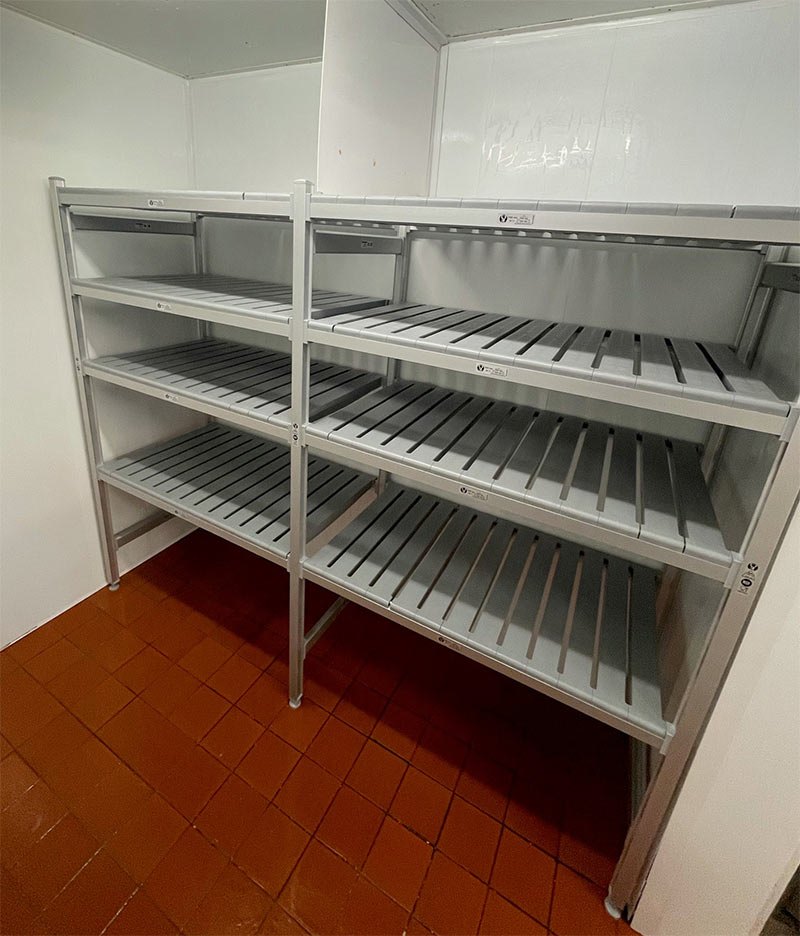 Coldroom shelving needs to be able to take a lot of punishment due to the harsh conditions in which it is used, so we recommended Eko Fit aluminium coldroom shelving. This is manufactured from strong anodised aluminium for strength with moulded plastic parts made from bacteria-proof materials, all of which means it is ideal for use in hygienic environments.
"We are hoping the aluminium and plastic racking that we have bought from you guys will be perfect for this cold room" said Andrew, who was keen to support a local business with their purchase.
Priors Butchers are 'just up the road' from our Norwich-based headquarters, and we were really pleased to help. Thanks for choosing us and we hope your shiny new coldroom will provide you with years of service!
Further information about Priors Butchers West Lynn can be found on their website.

Author Bio -
Debs
Digital marketer, social media, content writer, musician, sloth-lover, tea-drinker.