Commercial and industrial waste recycling resources
Getting business waste recycling right isn't always straight-forward. This article covers the main considerations and provides links to further information.
Waste collections
Unlike domestic waste, there isn't a universal business waste collection service. However, there are a number of options available for waste collection. Some local councils do provide waste collections for a small fee and there are several private companies that provide waste collection. Some councils do provide free collections for charities and not for profit organisations. Waste collectors are required to provide separate collections for paper, cardboard, plastic, metal and glass.
With waste collections not being free for businesses, cutting down waste by re-using where possible is a great way of cutting costs.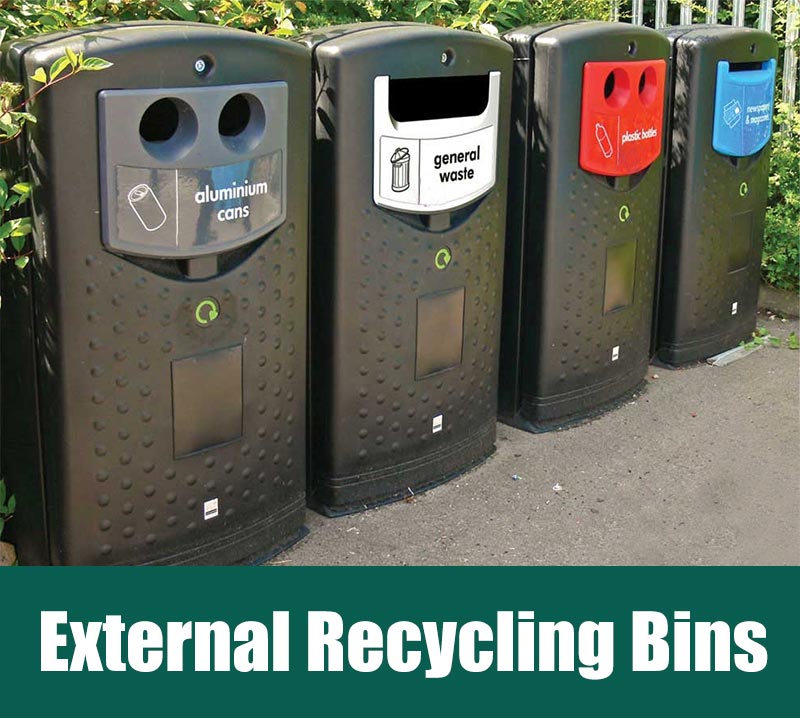 Waste storage
Organisations have a duty of care and a responsibility to ensure waste is stored securely and safely. Lockable compounds and containers are often used to provided added security.
Hazardous waste
Hazardous waste is different to general waste, if a business produces more than 500kg of hazardous waste per year then it must register as a hazardous waste producer.
Documentation
For both hazardous and non-hazardous waste, when waste is moved off your premises a waste transfer note is required to be completed and kept for a minimum of 2 years.
Here are a collection of further resources available online to provide guidance on commercial waste recycling.
Covers what to recycle, costs and tips on encouraging recycling at work.
WRAP's food waste recycling guide
A great resource for restaurants, food manufactures, takeaways or any business that has food waste.
A range of posters, photos and graphics provided by WRAP.
For businesses in Scotland, find a location for recycling your business waste.
Why not take a look at our great range of waste and recycling receptacles, suitable for the home and workplace.