Create the perfect home office from a log cabin
A great way to enjoy the advantages of working from home but not getting too carried away with the perks of the home life is to create an office in a log cabin just at the bottom of your garden. Sounds perfect right?
As ESE Direct specialise in products for business you could find everything you need to transform a log cabin into a motivating office space all on one website!
First of you need to pick the perfect log cabin. Tiger Sheds supply a great range of log cabins, they have some really beautiful buildings which would make the ideal spot to work and gain inspiration.
Inspiration
Take a look at these great working spaces that can be created with a log cabin.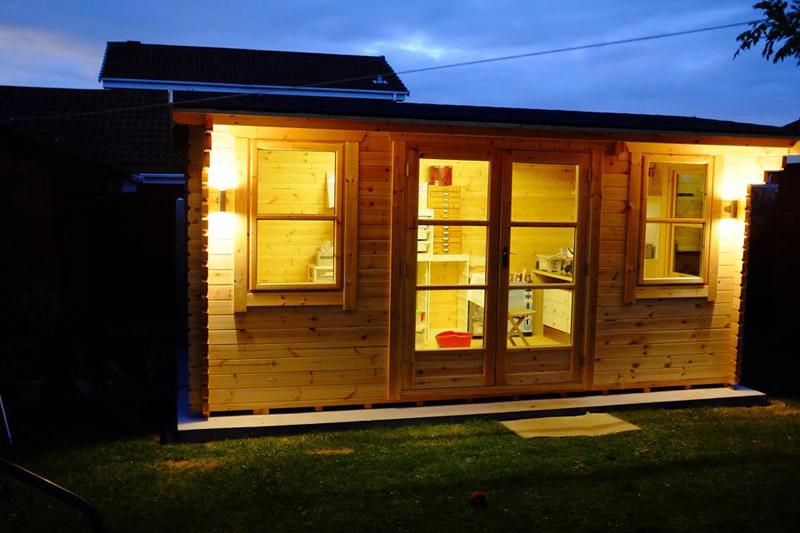 Traditional Office Log Cabin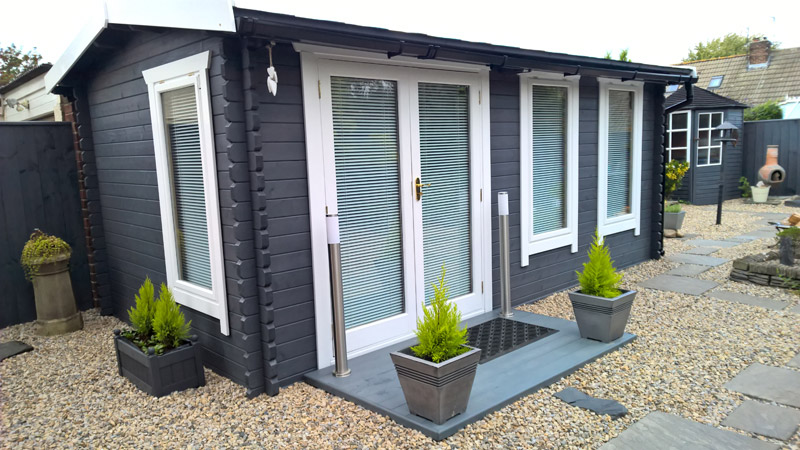 Contemporary Office Log Cabin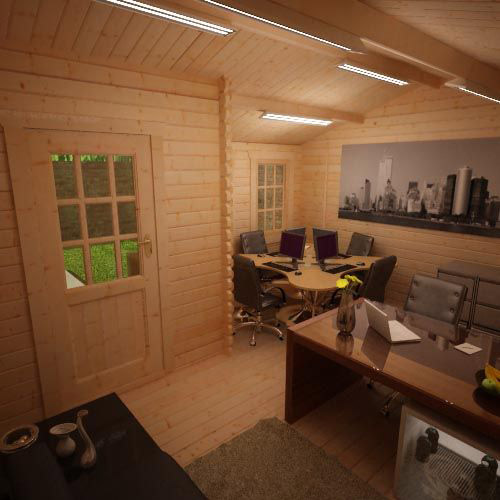 Office Interior
After you've installed your log cabin and maybe painted it you need to fill it with everything you need to have a productive office at home. You're going to need…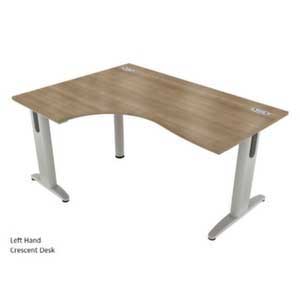 Something to work on…
Of course if you want to produce something inspiring and life changing you need a good desk to achieve that!
ESE Direct have a huge range of desks so you can find something ideal for your space and taste. Bear in mind this going to be the focus point of your office so make sure to pick something that you REALLY like.
We love the Domino Beam Crescent Desks as we think it has a stunning shape and would allow you to have a computer on it but yet leave plenty of space to write and of course for a cup of tea!
Something to keep you organised and motivated…
This is so important if you work by yourself and need to keep track of where you're up to and what you're working towards!
When it comes to picking a planner or an organiser try to find something that you know personally will help you, as everyone works in different ways. However, a favourite with most of our customers is the Year Planner T-Card Kit. The cool thing about this planner is you can add in meetings, inventory lists and deadlines as you go and can take them out easily as well.
Something to keep other things organised…
Ok so now you have a great desk and planner to keep you organised it's probably a wise idea to have a spot to also keep all your folders, books and bits and bats neatly organised to avoid losing things (we all do it).
ESE Direct have tons of different storage items but if you have your own home office and want something simple and cost efficient then the Office/Library Shelving would be great for you! And don't forget those office sundries such as box files for storing all your important documents and a packet of Blue Tack to display reminders and a picture of your pet.
Something to help you plan BIG…
Computers are excellent and of course an absolute necessity for starting your own business from home. However, when planning and thinking about ideas you tend to go backwards and forwards changing your mind and altering your ideas, so a whiteboard makes the perfect piece of equipment for working on ideas.
You will find a really great selection of whiteboards and chalk boards on the ESE Direct website but a cost efficient option is the Magnetic VES Whiteboard.
Something to sit on…
It goes without saying that you will need something to sit on if you plan on working for a long time! Not just that, you need something comfortable and of course something incredibly stylish.
ESE Direct have many different types of chairs so you will find that perfect chair that suits you and your interior. We love the Executive Leather Office Chair as we think it looks really comfortable and would suit almost any interior.
We hope you've found this blog post informative or at least entertaining! If you have a home office you're proud of we'd love to hear from you.