Do I need anti-collapse mesh for pallet racking?
Many of our customers have the need to learn more about special anti-collapse mesh for their pallet racking, this need can be identified following a SEMA pallet rack inspection or can be triggered by the installation of a new section of racking that requires the mesh to meet industry standards. With this in mind, we present this no-nonsense guide for all you need to know about anti-collapse mesh.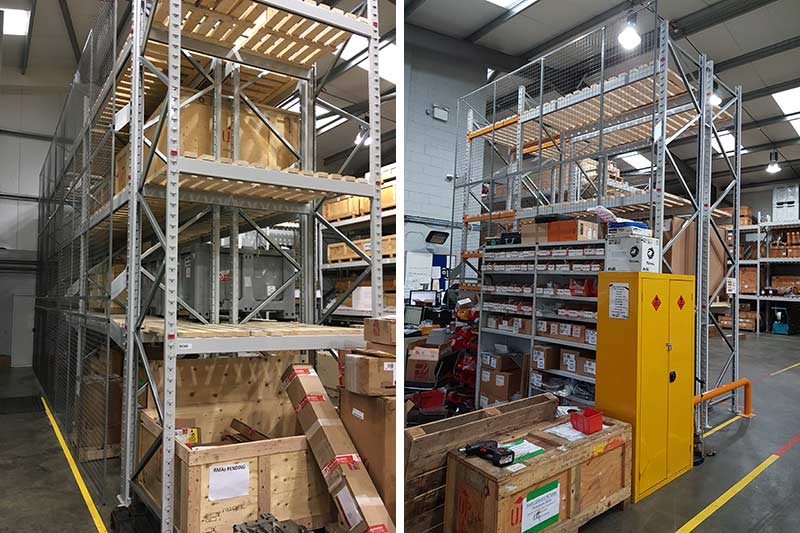 What is anti-collapse mesh?
Basically, it is a system of mesh panels that attach to the rear of pallet racking in order to prevent items falling through pallet racking and causing injury to staff. Situations that are especially in need of anti-collapse are where there are single-sided pallet racking bays that back onto either pedestrian walkways or work areas. They would not typically be required between double sided runs of racking. Also, as the main function is to prevent injury caused by falling objects, the mesh tends to be installed from the first beam level upwards, as opposed to at floor level.
In the past, the installation of these systems has often been neglected, but increasingly, pallet rack inspections have highlighted cases where it would increase the safety of a warehouse and protect from spillages and stock getting accidentally knocked onto the floor, which of course may also cause unwanted damage to stock.
How does anti-collapse mesh attach to pallet racking?
Fitting the anti-collapse mesh to a pallet rack is simply a matter of securing metal brackets that stick out from behind the racking at an angle of 45 degrees to the uprights. There are further fixings on the back of these brackets that then hold the mesh in place, typically 150mm from the back of the shelves, allowing a limited amount of overhang from palletised items.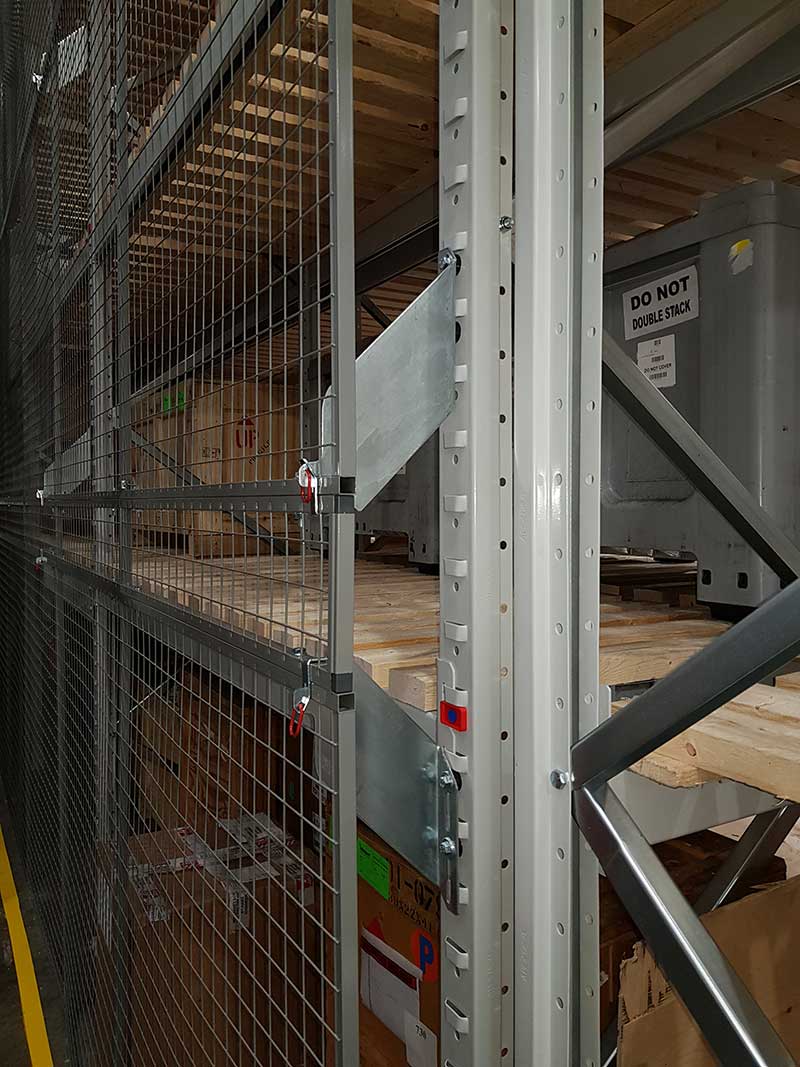 What is it made from?
The panels are constructed from steel mesh with steel edging, making it very strong, yet easy to see through. The panels come in a number of standard sizes, both in width and height, but are able to be trimmed down to bespoke sizes.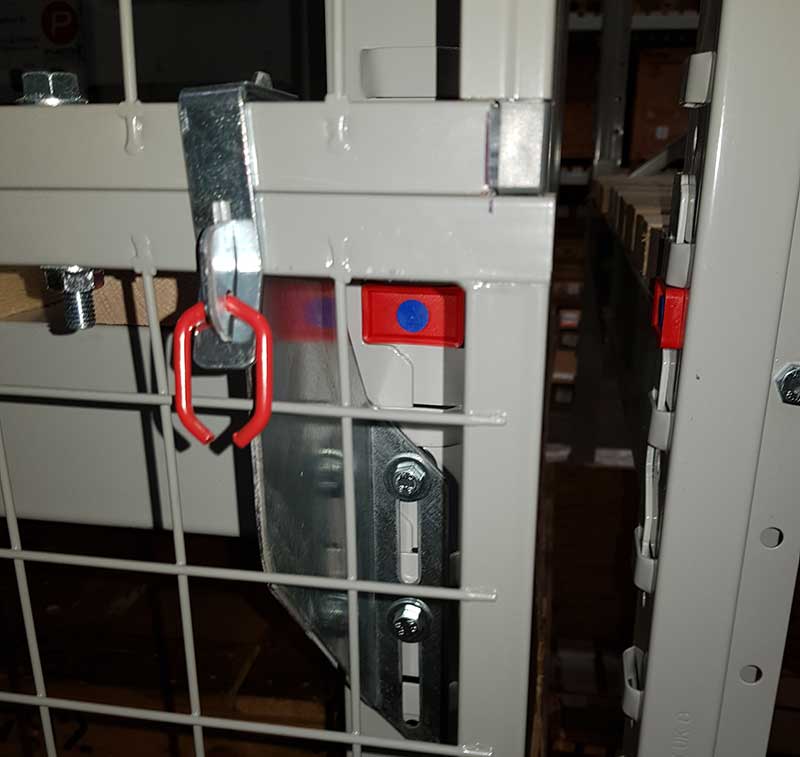 Can I install it myself?
Actual installation of the mesh panels is quite simple, needing only bolts to hold it together, although jobs become more difficult when there are access issues or when installation is needed on high levels of pallet racking. In these cases, installation needs to be done with a scissor lift, and this requires staff or contractors with the correct certification to operate.
For further advice on pallet racking regulations or to book a racking inspection call our installations team for free on 0808 274 9657

Author Bio -
Debs
Digital marketer, social media, content writer, musician, sloth-lover, tea-drinker.