ESE Direct team enjoy Go Karting day at Ellough Park Raceway
On Saturday 27th October 17 members of the ESE Direct team went to Ellough Park Raceway for a day of go-karting. Despite the cold, wet weather with sleet and hail showers we all had a lot of fun.
With a wet track this did help to level the playing field, the races were very tight with less than a second splitting some positions. The wet track and some very inexperienced go kart drivers did keep the race marshals very busy, helping us back onto the track.
The Grand Prix consisted of three heats which decided the starting positions for the final. After the heats Kris was in the lead, taking pole position for the final. After a closely competed race the final was won by Darren, followed by Adam in second position and Nick in third.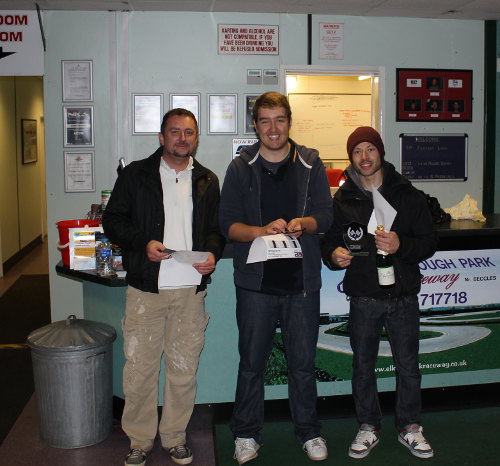 Adam, Nick and Darren
The fastest lap award went to Mark, our sales manager with a lap time of only 1:17.498 narrowly beating Simon by just 0.068 of a second. Considering the wet conditions this was a very good lap time.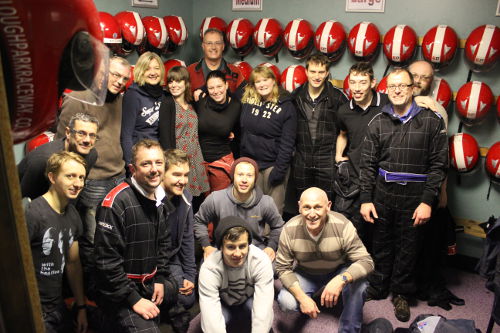 The ESE team after the race
We'd highly recommend Ellough Park Raceway for anyone looking for a fun day out. The race marshals were very quick to help and the day was superbly organised.

Author Bio -
Simon
Managing Director, 1999-2015.