ESE George Celebrates What's Great About Norwich On St George's Day
It's St George's Day! And our buddy George wanted to find out what was great about the city he lives in on this day celebrating England, welcome to the whistle stop tour of Norwich! #ESEGeorge
Getting this tour started, safety comes first! Remember your seatbelts before you start your journey like George below.
Are you ready? There are going to be a lot of Dragon Selfies ahead!
First stop of the tour has to be Dragon Hall!
A Grade 1 listed Medieval building in the heart of Norwich offering events and conference opportunities, its rather beautiful.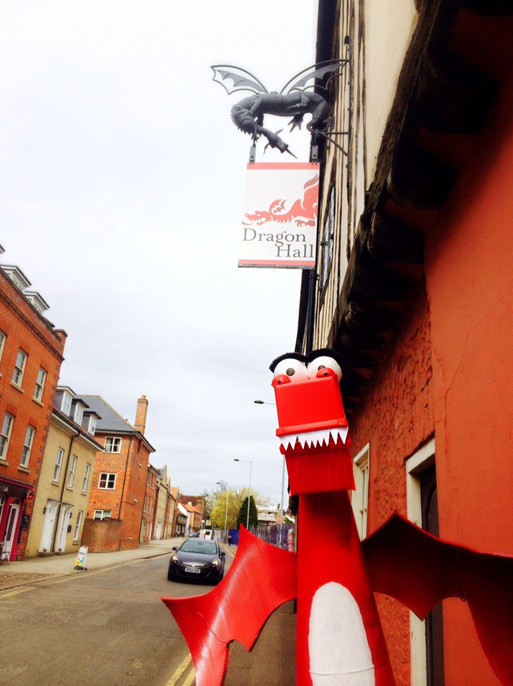 Our Second stop of the tour a few minutes from Dragon Hall was the EDP Building
Home to publications such as The Norwich Resident, the EDP and Evening News reporting on all the important and interesting things that occur in this fine city.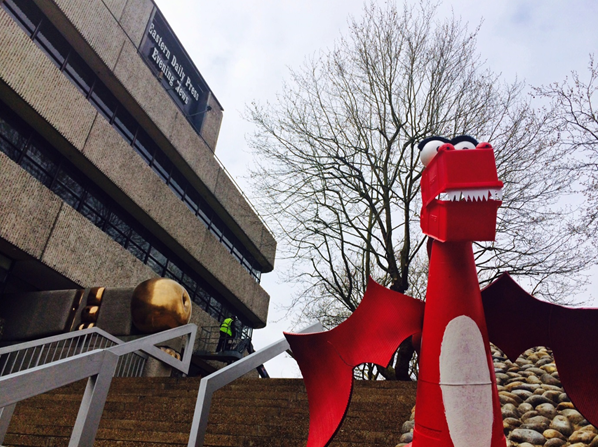 Poor George was getting a bit tired so we stopped and admired the castle which takes centre stage in Norwich, built by the Normans over 900 years ago.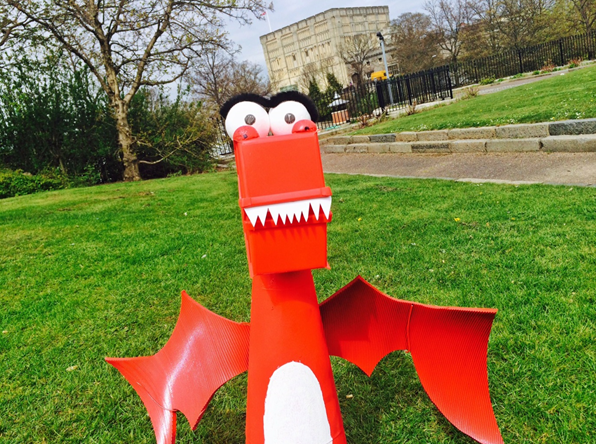 After the Castle we headed to Cinema City to buy our tickets to Avengers: Age of Ultron which opens today
The most unique and chilled cinema in Norwich, of which a few of us here at ESE HQ have membership for, we thought it would be only right to partake in some Avenger action as it opens today, rar!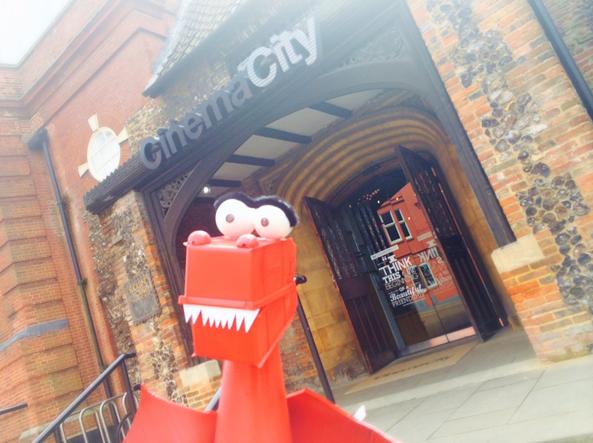 We of course had to visit Norwich Cathedral
One of the most famous landmarks of this city is the cathedral, again a Norman influence; this was built in 1096, and is actually one of two cathedrals in Norwich.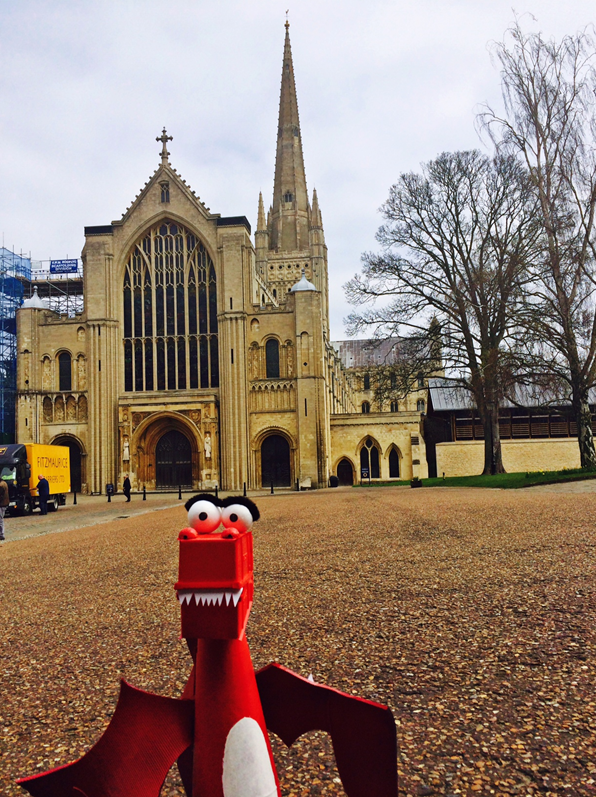 Opening in 2001 (apparently that's 14 years ago..when did that happen?) It's a beautiful public building housing the BBC and putting on various events and exhibitions throughout the year.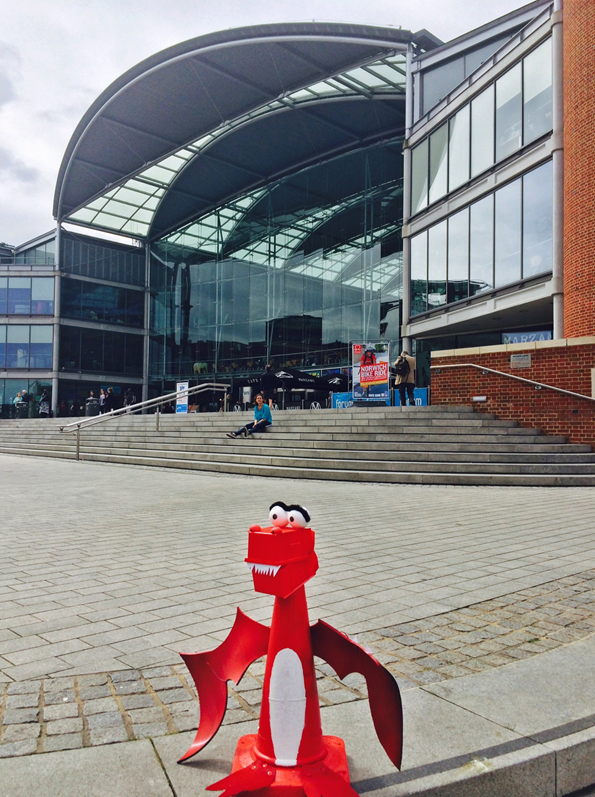 Round the corner is Norwich City Hall, you can tell by the lions
It is also where Norwich City council, with an amazing view over Norwich market and the castle in the background, you can get some amazing shots from here.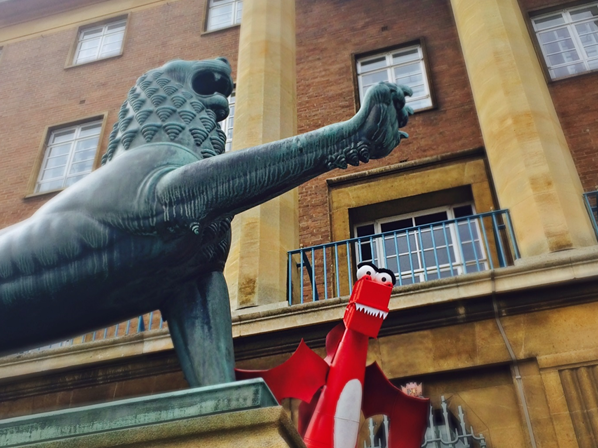 If you want to take in a play or chill out, check out the Norwich Playhouse
Based down the aptly named (for today) St George's Street, it is in the heart of Norwich's creative part, across the bridge from the Norwich University of the Arts (I may of visited it once or thrice when I was once a student).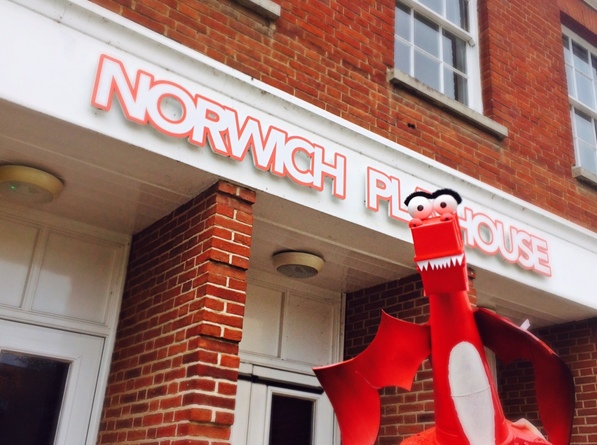 You can't talk about Norwich without mentioning their football team, Norwich City Football Club!
Currently in the Championship and doing alright, we paid the ground a quick visit. On the ball city.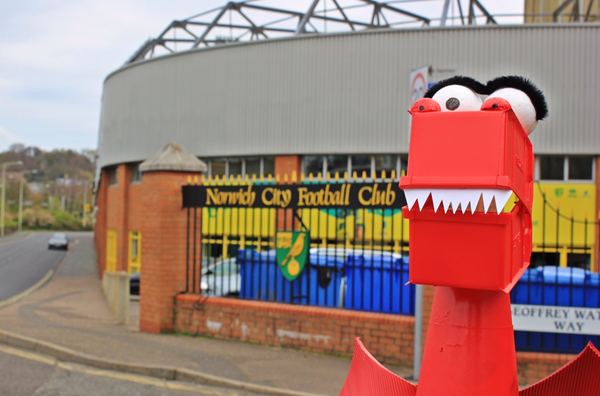 We also visited one of the most popular radio stations in the city, Heart!
George was most excited by the fact that he matched their sign. He likes to be colour co-ordinated does our George.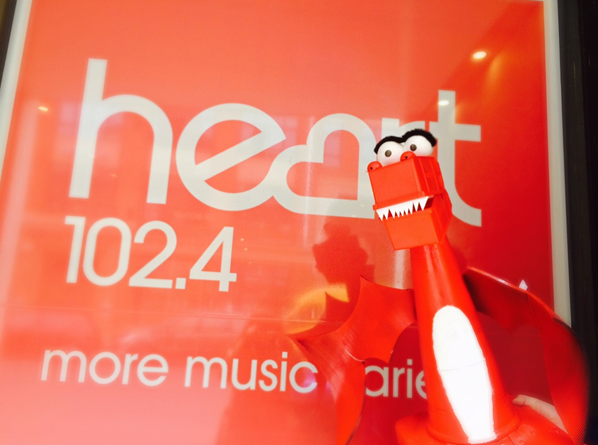 As we neared the end of our tour, we spotted this lovely music shop St George's Music Shop
Rather fitting considering today is St George's day! Music to our ears in fact…geddit?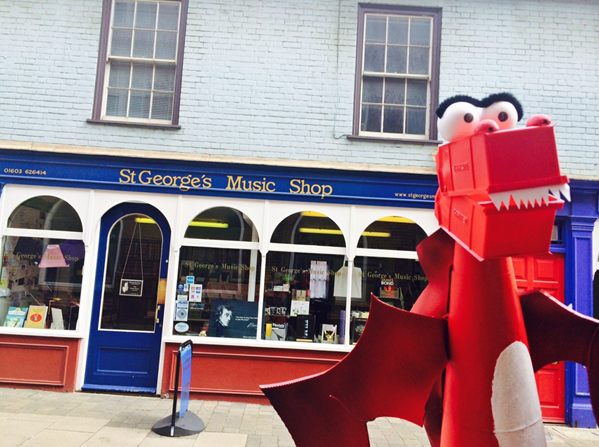 Of course we had to get a pic of George on St George's Street
As you can see George was thrilled to have found a street with his name on, we were all getting a bit tired so headed back after this.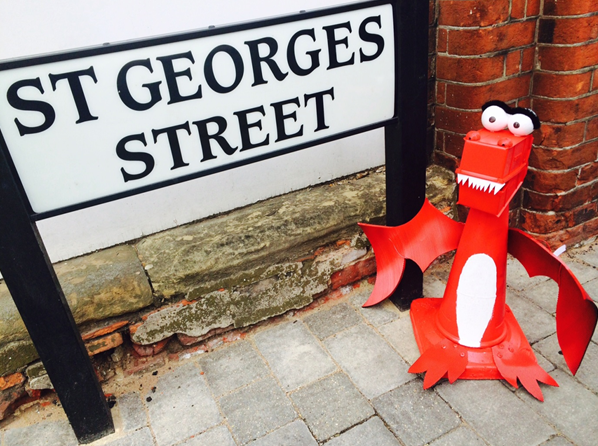 Speaking of Dragons, we couldn't let the day pass without recreating a scene from Game of Thrones and the mother of dragons
Emilia Clarke wasn't about funnily enough, so the Social Media and Web Content Co-ordinator stepped in to be mother of dragons.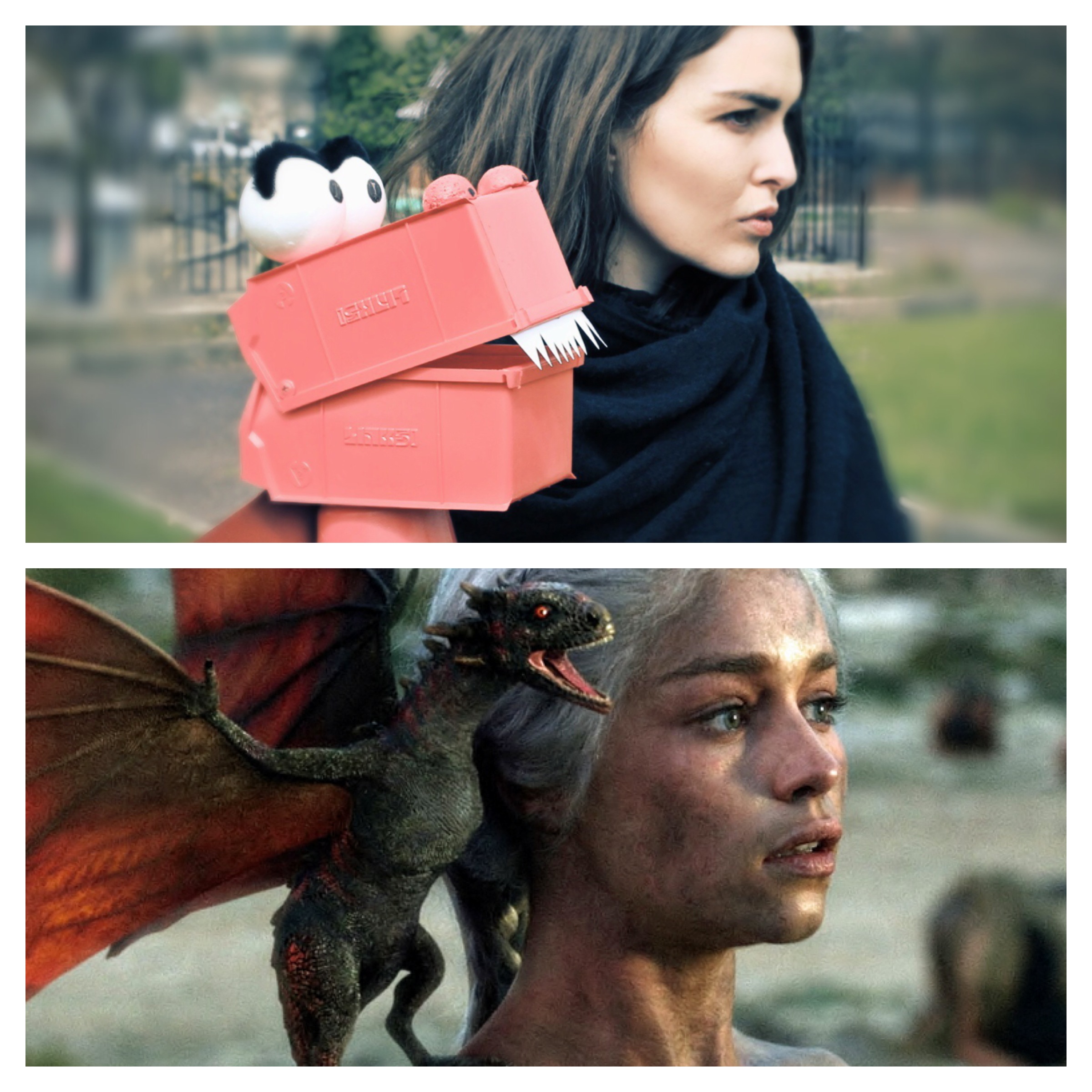 We used the following to make George:
Polystyrene Balls for eyes and nostrils

Author Bio -
Laura Holland
Social Media and Web Content Coordinator, Jan 2014 - May 2015