Finding the Perfect Work Bench for Your Small Business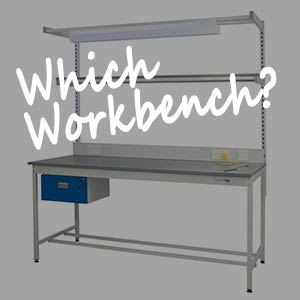 If you are running a small business involved in the production of any kind of goods, an essential part of your set up will be your workbench. With so many different types and models now available, it can be difficult to assess what type is best for your kind of work and space. In this article we explore some of the main considerations that you should take account when looking for a workbench, which should hopefully provide a solid set of criteria that will guide you in choosing the ideal model for you.
What Kind of Work?
The very first thing to think about when choosing your ideal workbench is the kind of work you're going to be doing. For instance, if you're planning on working with wood, can you mount tools, such as a vice or a sawing jig on the surface? Workers who are planning to repair computers may want to have a special kind of workbench that prevents static charges leaping onto circuit boards, which may interfere with them or destroy them completely. You should always look at the primary needs of your working environment and make sure that any bench fulfills these criteria.
Location – Considerations and Restraints
Obviously you'll need to consider how much space you have available for your workbench. However, it's not enough to just look at accommodating the bench – you also have to look at what kind of tools you're going to be using. If you need to use some kind of welding equipment then you'll have to have the space to use a torch and store a canister of welding gas. If you are pushed for space then you may want to consider some kind of folding workbench that can be stored away and brought out as it is required, or perhaps even some kind of folding solution where you could have a workbench that's mounted on hinges, which can be kept flush against a wall when not in use.
Workflow
One of the most important factors to consider when choosing a workbench is the flow of work. If you're involved in a creative process that has a number of stages and you're rolling out a large volume of products then you'll want to choose a bench that gives you both the space to spread out and the stability so that you can work without disturbing items that are half made – for instance when waiting for glue or paint to dry on wooden toys.
Storage Needs
All businesses that require a workbench usually require some kind of storage. You should ideally look at the size and number of items that you have to hold in order to do your work and try to find a bench that comes with suitable storage to accommodate as many of these items as possible. You can purchase desks that have a large amount of small draws, perfect for keeping hold of pins, needles, screws or small electrical parts, equally benches are available with large cupboard space that could be used to store bins or even large power tools.
Height and Usability
You should always consider how you're planning to use your workbench. If you're going to be standing all day at it then you'll want it to be the right height so you're not bending down or stooping to reach the surface as this could cause stresses on your body that may lead to a repetitive strain injury. Equally if you're going to be sitting on a chair you should make sure that you can fit your chair under the bench and you can work without your arms straight out in front of you. In both these instances you may want to choose a bench that allows you to adjust the height, so you can find the optimum position that will allow you to be comfortable for long periods of work.
Lighting and Power Points
Although not strictly part of a desk you will need to consider access to the power points in your room when purchasing a desk. If a desk you're looking to purchase is designed to fit flush against a wall then you'll have to check that its structure still allows you to get to the power points. You'll also need to consider how much light you'll need whilst at your workbench. Can you get a workbench with a built in lamp, table-top light or a neon strip bar, or will you be able to make do with the electrical light in your workspace?
Additional Extras
Many workbenches are now available with accessories that can make your working life easier. These include different kinds of shelving units and draws. One of the most useful option extras you can get is a kind of mounting board that allows you to either put pegs or hooks into a vertically held surface, which can be used to hold small trays that are perfect for keeping small, often used materials and components close to hand and can be used to hook and peg tools close by for easy access too. Many workbenches are part of a modular system that allows you to expand them in accordance with the kind of work you do – so always take a look at what's available and try to see how it will fit into your working environment.
And Finally – Buying Tips
Of course, don't go for the first bench that you find that meets your criteria. Make sure that you look through all the available options as you might manage to locate another bench that provides you with even more storage or is listed at a better price. Try to make a list of all the benches that would fulfil your purposes and where possible take a look at online reviews to see if you can get any feedback from people who are in a similar profession who are using the bench – there is no better way to assess suitability. Give yourself time before making a decision so that you can be 100% happy that you've got the right bench for you.