Five Reasons Why Your Warehouse Needs a Mezzanine Floor
Adding a mezzanine floor to your existing warehouse is an efficient way to increase your storage space without the time or expense of finding a new or extending your current premises. Mezzanine floors can be completely bespoke and therefore flexible to your needs and future changes.
In addition, there are several other benefits to adding a mezzanine floor, such as creating safely separated areas for different tasks, racking and specialist storage opportunities, quieter office space, a birds-eye view of operations, and the potential of not needing planning permission.
As a further benefit, extra business rates are also not applied to mezzanine floors.
Continue reading to discover how a mezzanine floor can help you maximise storage or workspaces in your warehouse.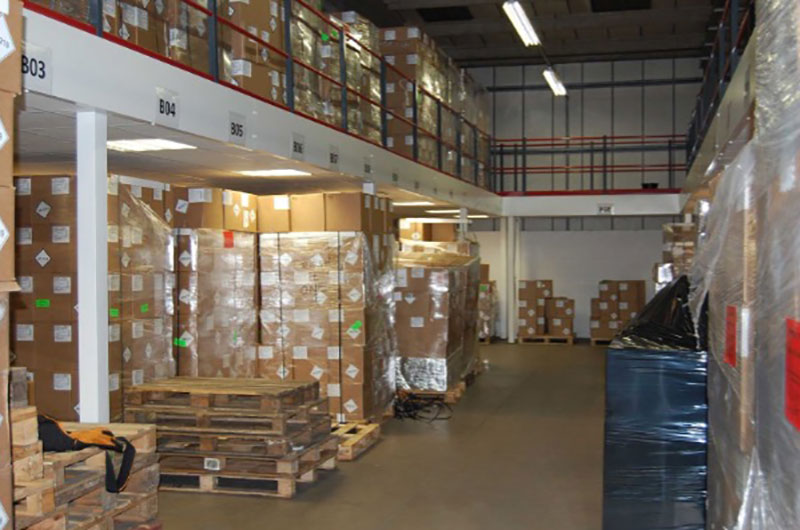 How are they constructed?
A mezzanine installation is a raised platform comprising a gridwork of steel beams and purlins, with a 38mm thick chipboard deck supported by steel columns and braced to provide lateral stability. Projects can be as small as 3m x 2m or larger than 60m x 40m, and up to 6+ m tall, although the most common height tends to be 2.4-2.5m clear underside.
They can be one, two or even three tiers high, and have all-steel or special glazed, wooden, or wire-formed retail/office-looking staircases, lifts or access gates, handrails, or partitioning barriers. Decking is made from chipboard or steel and can be finished in unique colours, fire-rated and encased with suspended ceilings and fascias etc.
1. Additional Storage Space
The most popular use for mezzanine floors is storage due to being highly cost-effective and efficient compared to other ways of achieving more space.
A mezzanine floor takes advantage of the vertical space available in a warehouse between the top of the current storage and the warehouse ceiling, removing the need to expand the footprint of the building.
Depending on the amount of vertical space, you may be able to add more than one level to your mezzanine floor.
2. No Need to Move Premises
As your business grows, so does your need for space. Mezzanines are a fantastic way to expand without the upheaval that relocating would create.
Mezzanine floors are entirely tailored and, when combined with racking and shelving systems, can help you adapt to the new needs of your operations.
In most cases, when planned and built by specialists, adding a mezzanine floor will have minimal impact on ongoing operations below.
3. Efficient Use of Office Space and Division of Labour
As space needs rise, the demand for simply storing stock may take priority, meaning that the business admin areas can get overtaken.
While the need for storage is essential, limiting the space for administrative work may affect safety, morale and productivity.
No matter how well organised the rest of your warehouse space is, if the people responsible for planning the movement of goods in, out of and around the warehouse can't work correctly, the systems will start to unfold.
A mezzanine floor is a perfect remedy to this case, as the office-based section of operations can be lifted above the primary floor space, instantly extending space while providing a tailored solution for offices.
Alternatively, the office space could be allowed to take up more of the ground floor, and the mezzanine given over to extra storage.
4. Mezzanine Floors are Versatile Enough to be Future-Proofed
They are usually totally independent of the host building, enabling them to be dismantled and relocated in another building or a different part of the same unit if required.
So, if your needs change in the future, your mezzanine floor can be adapted to fit your new needs.
5. Increase the Value of Your Warehouse
If you own your warehouse space, adding a mezzanine floor will add value to the property. This is great if you are considering putting it on the market in the future. A warehouse with this additional usable space will be a big selling point for buyers.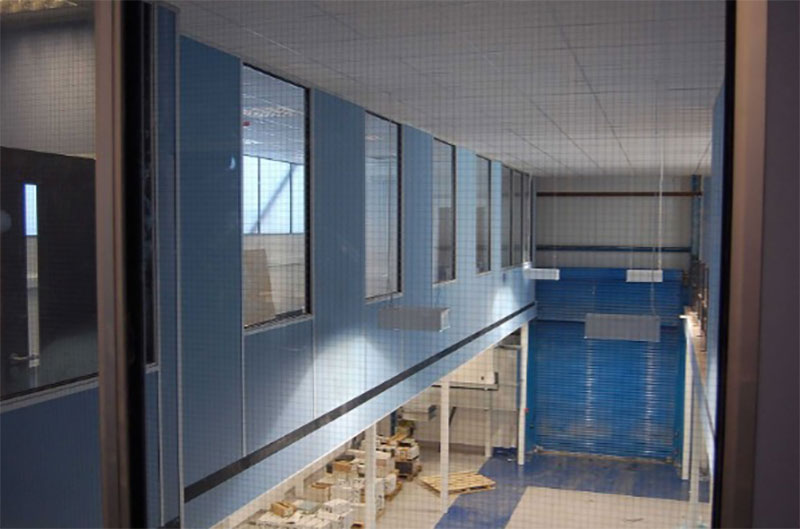 So, there you have it, Mezzanine Floors are Ideal for optimising the space in your warehouse and can be totally bespoke to your needs and requirements. They are also a great investment as they are a versatile and highly cost-efficient way to expand your warehouse without the need to extend or relocate your operations.
At ESE, we have designed, supplied and installed hundreds of mezzanine floors over the years. Many are storage platforms for extra storage space with shelving or racking and/or platforms to provide additional office space when the client needs to expand their business but does not want the hassle and cost of relocating.
ESE Direct is a leading supplier of products for businesses, schools, colleges and universities, workshops and warehouses. With a wide and diverse range of products, more than 40 years of knowledge and experience in the industry, a bespoke design and installation service and exceptional customer service, you can trust ESE Direct.

Author Bio -
Debs
Digital marketer, social media, content writer, musician, sloth-lover, tea-drinker.