Guidelines and Regulations for Handrailing and Pedestrian Barriers
If you have ever wondered what situation calls for kind of hand or guard rail? We are here to point you in the right direction with a quick low down and advice on further reading.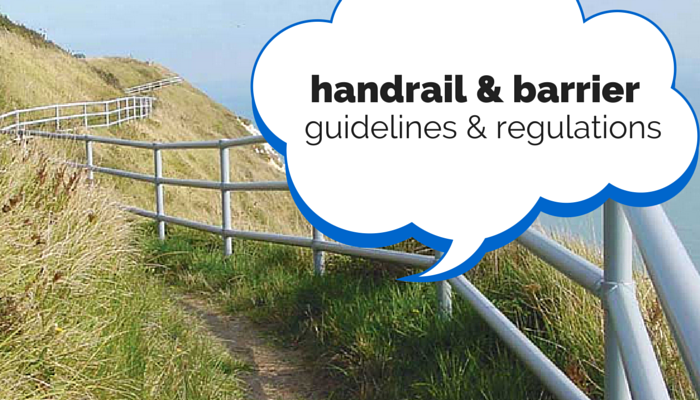 Pedestrian Crossings and Intersections
Pedestrian crossings a part of everyday life and something that you just don't think about, however a lot of planning and regulation goes into insuring that it is used appropriately, and keeps pedestrians as safe as possible.
When a pedestrian crossing is installed it instantly becomes the focus of the driver, because their concentration is now focused on this area it is necessary to install guard railing either side as well as on large islands to stop people crossing out of the vision of the driver which can potentially cause accidents or injury.
You can find more detailed advice on installing a pedestrian crossing in the following guideline and advice booklets:
The Design of Pedestrian Crossings [DOT, 1995(2)]
Traffic Advisory Leaflet 1/02 [DOT, 1995(1)]
A Road Safety Good Practice Guide [DOT, 2001]
Pedestrian Facilities at Traffic Signal Installation [DOT, 1981]
Protection From Falling
For dwellings and buildings there is a provision to provide adequate protection against falling, this includes:
Stairs
Ramps
Floors
Balconies
Basement or sunken areas
In dwellings the pedestrian guarding needs to be installed to stop people falling from a height of more than 600mm.
For buildings (not dwellings) the pedestrian guard rails will need to be installed at a much lower height, usually around 380mm.
You can find out more on this by visiting the planningportal.gov.uk site and recommended document:
Railings and Barriers In Other Areas
Pedestrian guard railing has also been installed in places with high density pedestrian traffic like shopping areas and also to entrances or exits on transport interchanges.
Crash barriers are used as a vehicle restraint in places like central reservations or slip roads to prevent vehicle cross over accidents. Further reading in this area can be found on the UK Road Safety website
If you are looking for a range of guard and hand rails you can check out our full selection online or call our helpful customer service team on 0808 163 3704.

Author Bio -
Laura Holland
Social Media and Web Content Coordinator, Jan 2014 - May 2015