Have you heard of Jack Valentine?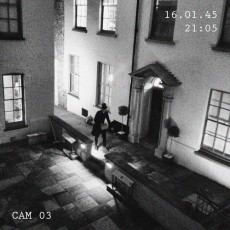 Valentine's Day is celebrated across the world, with lovers exchanging gifts and romantic gestures, however in Norfolk (UK) an old Victorian tradition is starting to make a comeback!
Back then Valentines in Norwich was as highly anticipated as Christmas with shop fronts adorned with Valentines displays weeks beforehand, as well as intricately designed cards, but the day wasn't just for lovers.
Let me introduce you to Jack Valentine, a mysterious figure who, on Valentines Eve, would knock on doors and leave gifts before disappearing, he would leave presents for children, mothers, fathers, and everyone in-between and it is a tradition that carried on for many generations after (in fact I too had a visit from Jack Valentine in the past).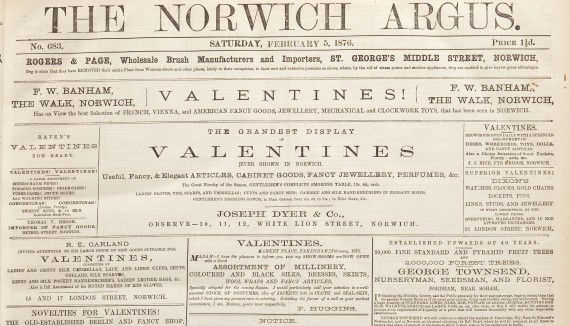 Over the last 20-30 years this lovely tradition has not been as popular as it used to be, however in the last few years there has been a significant resurgence, and very recently this enigmatic figure has been spotted around Norwich on CCTV.
There has also been a campaign to 'Bring Jack Back' which even Stephen Fry has gotten in on via Twitter. As well as businesses bringing back the tradition of decorating their shop fronts for the newly established 'Jack Valentine Trophy' and loads of events have been organised to celebrate Valentine's Eve in the Norwich Lanes which are being dubbed 'The Lanes of Love' for the occasion.
We'd love to know if you have been the recipient of a Jack Valentine gift or plan on going to any of the events that have been organised for Valentines Eve.

Author Bio -
Laura Holland
Social Media and Web Content Coordinator, Jan 2014 - May 2015