How Effective is Replica CCTV?
In 2022, the burglary crime rate in the UK increased by 7%. This has prompted many home and business owners to invest in security measures to deter criminals. However, installing CCTV security camera systems is not a cheap option, albeit an effective one.
This has led to a rise in the use of replica, or dummy, CCTV cameras as a deterrent against criminals. Replica security cameras are a cost-effective and maintenance-free option. Many of today's dummy CCTV cameras are incredibly realistic, but just how effective are they in preventing crime?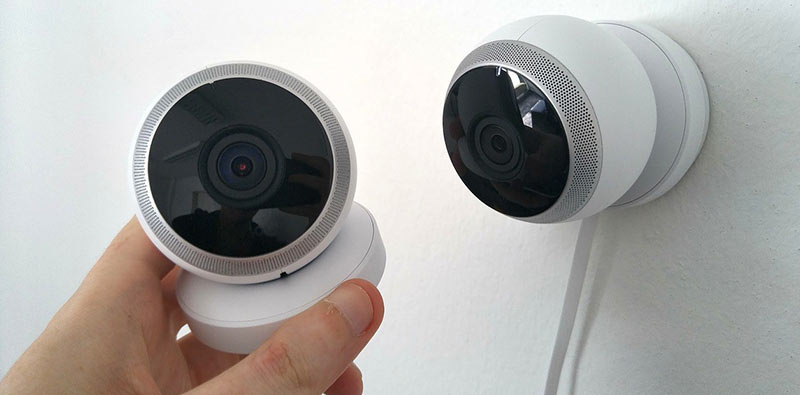 What are replica CCTV cameras?
Replica CCTV cameras are modelled on the real version in that they look the same as an actual security camera. However, they don't work as a camera and are designed to be a deterrent.
To add authenticity and to help them stand out, some dummy CCTV cameras include flashing LED lights, which are battery-operated. Replica CCTV cameras often have a realistic power cable that gives the impression the camera is connected to a power supply.
Our replica dome CCTV camera has the same tilt, pan and zoom features as an original, enhancing the impression that it is a real security camera.
Do replica CCTV cameras work?
One of the main aims of a CCTV camera is to act as a deterrent, preventing a crime, such as a burglary, from being committed. Research carried out by Clarion Security Systems estimates more than 7.37 million cameras are operational in the UK, equivalent to one CCTV camera per 11 people.
However, most of those cameras are operated by official sources, such as the police. In reality, only 30% of homeowners in the UK have CCTV installed, and even fewer have burglar alarms.
Whilst there is a growing popularity in installing a CCTV camera security system, particularly with many DIY options available today, it's still not cheap. Also, there's the maintenance cost to factor into the overall price. As an alternative, replica CCTV cameras are used, which are cost-effective and maintenance-free.
Today's dummy CCTV cameras are so authentic that most people would be hard-pushed to see the difference, particularly from a distance. Adding a dummy camera, or network of cameras, around your home or at your business premises, sends a strong message to any would-be criminal that they are likely to be caught on camera.
Are there rules to where dummy CCTV cameras are sited?
The siting of CCTV cameras is strictly controlled by legal rules and regulations. As such, even replica CCTV cameras are subject to these rules. Whilst people have the right to install CCTV cameras, as well as 'smart' video doorbells, at their home or business premises, it's important to make sure the cameras are pointing away from any neighbouring homes or gardens, as well as any shared or public spaces. You don't necessarily need planning permission from your local council unless it is business premises and the cameras will overlook a public space.
However, it is a legal requirement to display signage advising that CCTV cameras are being used. This also applies to the installation of dummy CCTV cameras, but this has the added advantage of being a further deterrent.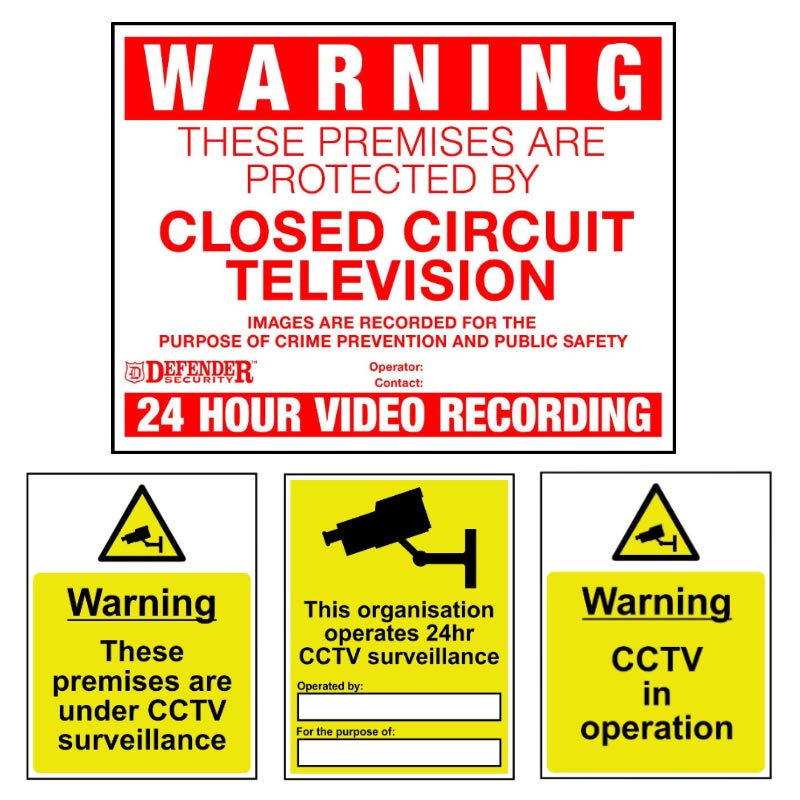 Choosing a replica CCTV camera
When choosing a replica CCTV camera, it's essential to consider where it will be placed. If outdoors, you will need to select a sufficiently robust camera with a high build quality to withstand outdoor pressures, like being corrosion and weather resistant.
Think about where you intend to place the camera, too. They need to be clearly visible, so they are seen from a distance; therefore, position them at least at first-floor level and in a place where they can cover the widest area, such as the corner of a building.
For internal cameras, the ceiling mounted dome camera is a popular option as it has a 360° view and rotates. The smoked glass protects the lens and makes it difficult for a criminal to see the camera's direction. Our replica dome cameras look identical to working dome cameras, thereby acting as a strong deterrent in offices, retail shops and other areas with lots of activity.
As with any CCTV camera system, it's a legal requirement to ensure the proper warning signs are displayed and clearly visible. They are to advise people that you are using a CCTV (closed circuit television) system monitoring movement 24 hours a day, protecting your premises.
Replica CCTV cameras can be used in conjunction with a working CCTV system. It gives the impression that more cameras are watching you than those recording movements.
Mirrors are another deterrent against criminals and can be particularly useful in retail environments. Ceiling-mounted panoramic observation mirrors, which are dome-shaped, give you an overall view of your shop floor or warehouse. Convex mirrors are also a good way of keeping an eye on what is happening behind you or in a specific area, some of which have a reflective edge that illuminates at night.
At ESE Direct, we supply replica CCTV cameras for indoor and outdoor use that are ideal for use as a deterrent and to add to an existing security system. We stock a variety of security-related products that are designed to protect your premises from unwanted visitors. Just look through our website. Can't find what you're looking for? No problem - call us today on 0808 258 0481, and our experienced, friendly team will help you.

Author Bio -
Debs
Digital marketer, social media, content writer, musician, sloth-lover, tea-drinker.