How to Choose the Right Workbench for your Warehouse
As well as storage, warehouses are also workplaces, which means workbenches. A warehouse workbench is used for a wide range of purposes, from packaging and labelling to stock checking and manufacturing.
The purpose of the workbench will determine the type of workbench you need for your warehouse. There are several points to consider, including the material, height and depth. As well as this, any warehouse manager wants to make sure that they maximise the space available and that all health and safety at work requirements are complied with. So, how do you choose the right workbench for your warehouse?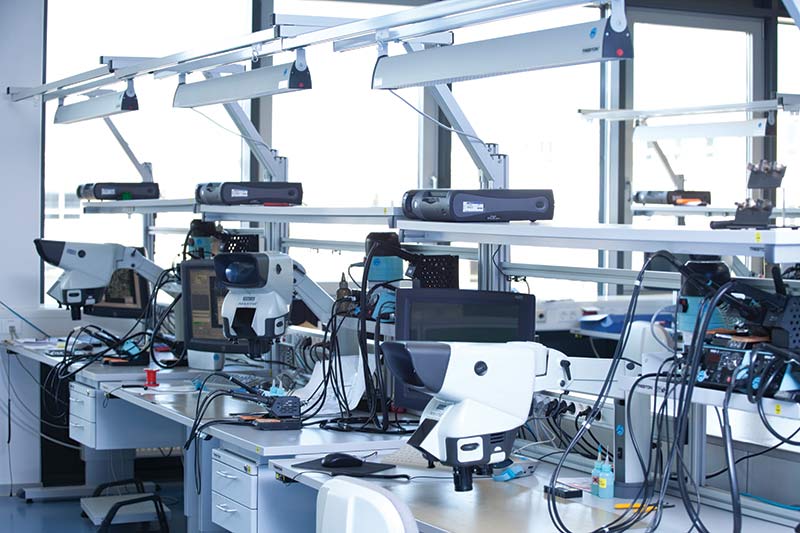 What is a warehouse workbench?
Warehouse workbenches come in various shapes and sizes and are mobile or static. In many cases, they are workstations for assembling, packaging and labelling purposes. However, some industrial workbenches are designed to create a safe workplace for building and manufacturing products.
There are three main aspects to a warehouse workbench:
They must be durable and hard-wearing - the workbench will be in constant use throughout the working day, and in some cases, that can be 24 hours. For example, packaging stations in Amazon's warehouses or workstations in a courier's warehouse are likely to be used 24 hours a day. Therefore, they must be durable and hard-wearing and capable of withstanding constant use. In these situations, they are most often made from stainless steel, wood or commercial grade laminates.
They must be heavy-duty - some industrial workbenches have to withstand a weight of up to 1200lbs or more. Therefore, they must be substantial enough to hold that level of weight. In these circumstances, most heavy-duty workbenches are made of solid steel and finished with a durable powder coating to protect the bench and the materials being worked on.
They must be ergonomically designed - the health and safety of workers is paramount; the last thing any warehouse manager wants is an employee suffering from injuries related to strains. Ensure the workbench is the correct height, or the height can be adjusted to suit different workers if there are shifts. In addition, consider the layout of the necessary tools and supplies to be located on the workbench.
Types of warehouse workbenches
There are several types of workbenches you would see in a warehouse, including:
Assembly workbenches - possibly the most common, they are set up for the assembly, packaging and labelling of products. Consider the overhead lighting rail and light, integrate magnifiers if the assembly is of small parts, and use a variety of bin rails, drawers, peg boards and shelves for tools and supplies.
Electronic workbenches - these are usually dedicated to the repair or assembly of electronic devices and products, such as mobile phones or laptops. They usually have a built-in power source and extra lighting for the small, intense work required. Most of them will be set at a height suitable for workers to be seated, and they must also have an Electro Static Discharge (ESD) grounding bolt to avoid damage to the equipment and the worker.
Shipping workbenches - sometimes combined with an assembly workbench, there are also dedicated shipping workbenches that enable faster receiving and shipping of items. Shelves are often included to house packaging materials and other tools. In large packaging and shipping warehouses, such as couriers, you may find conveyor belt workbenches. Make sure they complement any other conveyor systems and are ergonomically designed to reduce risk but improve productivity.
Testing workbenches - similar to electronic workbenches, they will usually have a built-in power source, different lighting as well as an area for keyboards and/or monitors. There will be provision for the worker's tools and spare parts.
Jewellery workbenches - these dedicated workbenches are designed for highly intricate jewellery work, they often don't need to be so heavy-duty and are fitted with a wire harness frame that is height adjustable and can tilt at different angles. There will also be lighting and magnifiers fitted to allow for close-up work.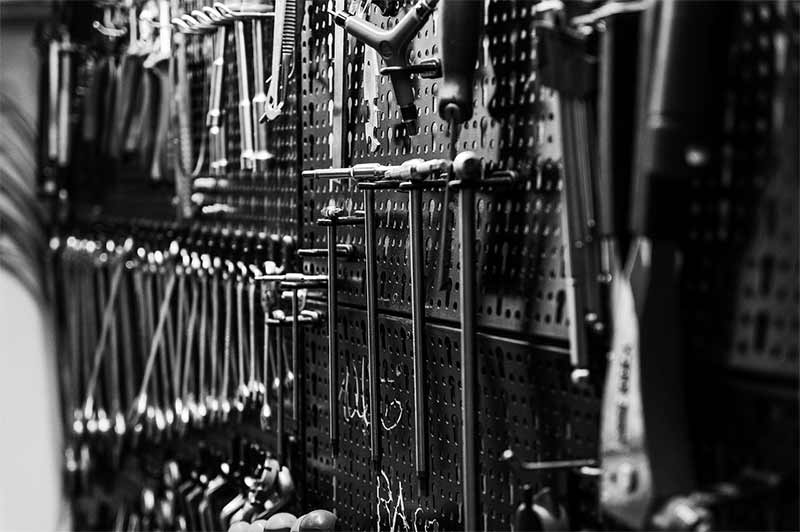 What to consider when choosing the right workbench for your warehouse?
When choosing a workbench for your warehouse, here are our top considerations:
Static or mobile - whilst static workbenches are often heavy-duty, durable, hard-wearing and able to support heavy weights, you may find that a mobile workbench is more suitable. Being able to move the workbench to different locations, i.e. to several packaging areas, and then lock it into place may create a more productive working environment.
Worktop material - although you may have a solid steel workbench, if your workers are dealing with electronics - they will need an ESD surface - or items that must not be contaminated, then the worktop material is important. It depends on the type of work being done on the workbench; some will require a smooth surface that's easy to keep clean. Others may require a wooden surface if sharp tools are being used. It's also worth considering the repair and replacement cost of workbench tops.
Weight load - make sure your workbench can hold and consistently withstand the weight it will have to carry. Look at the workbench UDL (Uniformly Distributed Load) capacity, which gives you the maximum load it can take when the weight is evenly distributed.
Size - the size of the workbench you opt for is paramount, not only in terms of the space available but also in respect of what the workbench is used for. It's a good idea to opt for a height adjustable workbench, particularly if different people will use it or if there are seated workers. Don't forget to allow for shelves, lighting, magnifiers, built-in power sources, peg boards and other accessories for tools and supplies.
At ESE Direct we have a wide range of workbenches in different sizes and materials, mobile and static, as well as workbench accessories.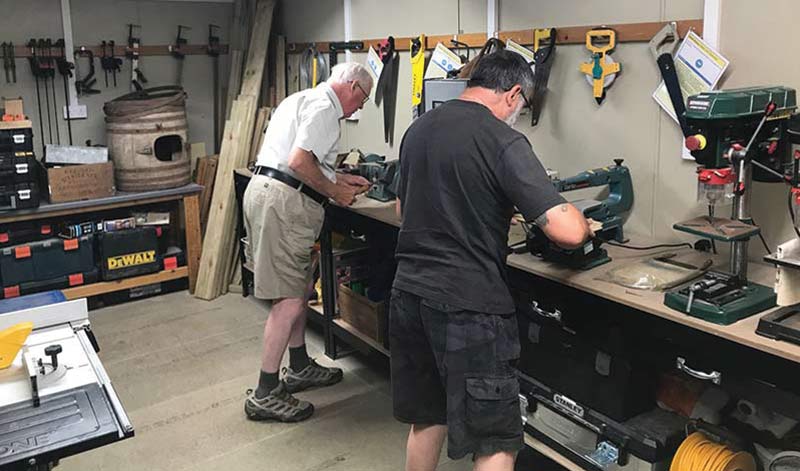 ESE Direct is a leading supplier of products for businesses, schools, colleges and universities, workshops and warehouses. With a wide and diverse range of products, more than 40 years of knowledge and experience in the industry, a bespoke design and installation service and exceptional customer service, you can trust ESE Direct.

Author Bio -
Debs
Digital marketer, social media, content writer, musician, sloth-lover, tea-drinker.