Industrial fans are used across many industries such as manufacturing, mining, food processing, cryogenics and metal manufacturing. Their function is to provide a large flow of air or gas which aids in many processes.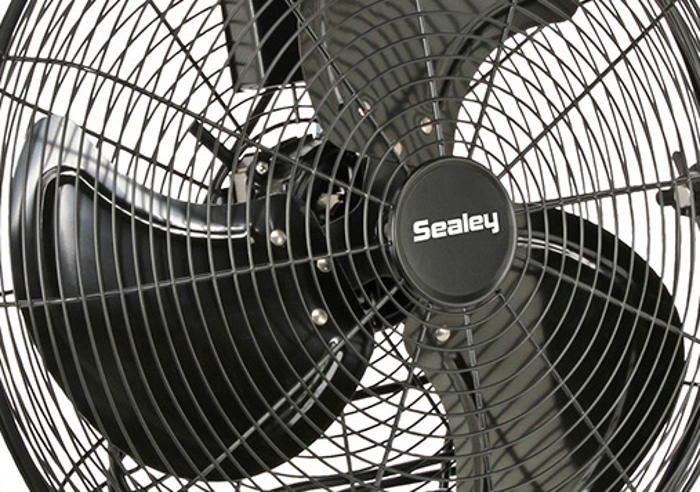 Industrial fans have a number of rotating blades which are connected to hub and shaft and driven by either a motor or turbine. The flow rates of fans can vary so it is always worth double checking what rate you need for the job.
We are taking a look at the range of fans we have available at ESE Direct, so you should find one to suit your needs.
Industrial High Velocity Drum Fan
Available in 18",20",24" and 30"
This range of fans is incredibly versatile, from being used to help cool down warehouses and factories which can get particularly hot especially in the summer as well as making sure that air is circulating correctly which is especially important when you are working with flammable and/or harmful substances.
The blades are carefully balanced and fully guarded to ensure safe as well as quiet operation whilst they are in use.
The fans also feature two handles and two wheels meaning that the fan can be moved around when needed without any hassle.
The larger fans of the range can reach up to 350mtr/min (12300cfm).
Industrial High Velocity Orbital Drum Fan
Available in 24"
The difference between the orbital drum fan and the normal drum fan is that this can be positioned anywhere on a 360 degree axis, and tilt function.
This means that the airflow can be easily and quickly adjusted when needed so it's ideal for warehouses, factories, and even some larger commercial offices.
With maximum airflow of 210mtr3/min (7400cfm).
Industrial High Velocity Pedestal Fan
Available in 30"
This fan is ideal for workshops and other workplace which may become overheated especially in the summer
This fan was designed to fit in with offices workspaces and other commercial environments, it features balanced blades as well as rear and front guards, providing not only a safe but very quiet operation when being used.
This fan has 3 speed settings (740/820/920rpm) and is operated by use of pulling the chain located at the back. Not only that but it has an adjustable head so you can choose between 1610mm (min) and 20130mm (max).
You can view ESE Direct's full range of industrial fans online, if you do have any questions then please do not hesitate to call our friendly and award winning customer service team on 0808 163 3704.

Author Bio -
Laura Holland
Social Media and Web Content Coordinator, Jan 2014 - May 2015