It's All About Communication
What a treat to have the inimitable Elliot Symonds from Jarrold Training in the office working with our sales team.
Communication is key when it comes to providing a streamline service resulting in happy customers. At ESE we're always striving to offer the best possible customer experience, and Elliot was just the man to explain exactly how to do that.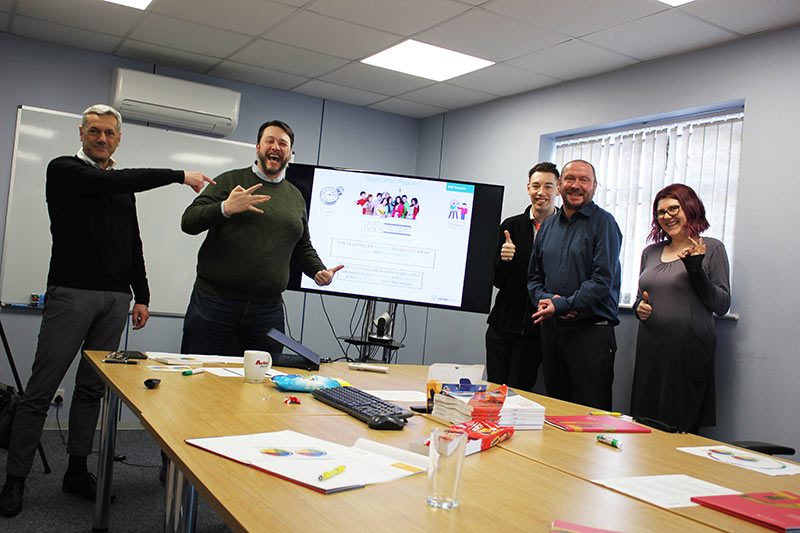 Feedback from the team was hugely positive, here's what some of them said:
"I found Elliot to be really exuberant and passionate about enabling us to grow as a team. He has equipped us with a new tool-set of ways to help our customers, and I look forward to showing some progress in the next session". Michelle Eagling, Sales Co-ordinator who surprises us daily with her change of hair colour.
"It is rare to find a training session which starts with a quotation from the Stoics, then dives into Jungian archetypes but ties it all to pragmatic strategies to improve our communication skills. But this was a genuine pleasure and I am looking forward to the next session", said Matt Blissett, ESE Sales Co-ordinator and winner of the office prize for the most contagious laugh.
"I always stress about training courses and being put on the spot, but Elliot made you feel at ease and made the first part of the course enjoyable and interactive. Training is always good as you come away with a buzz, and feel refreshed. You can bounce around ideas with your colleagues about what works and what doesn't. Looking forward to the next part", Sarah Kirk, Outbound Sales Co-ordinator and bringer of all things chocolate.
"Excellent training, Elliot was full of life and very engaging - looking forward to the next session". James Lincoln, Sales Developer who loves a good yarn.
"I enjoyed learning new techniques and look forward to the second part of the training". Luke Palmer, Projects Administrator, ESE stalwart and all round good guy.
So all in all a most productive time was had all round and we look forward to welcoming Elliot again soon.

Author Bio -
Debs
Digital marketer, social media, content writer, musician, sloth-lover, tea-drinker.