It's chocks away for GoGoHareman!
We're extremely proud to announce that we are sponsoring a Break Charity GoGoHare. These bouncy creatures will be resident on the streets of Norwich from 24th June - 8th September 2018.
The trail of big-eared animals are part of the Wild in Art sculpture trails which have become so popular they are popping up all across the UK.
Break Charity have already provided two massively successful art trails in Norwich, the GoGo Gorillas and GoGo Dragons. The trails have not only raised thousands of pounds for young person's charity, Break, but have increased footfall for Norwich city and its businesses.
Go Go Hareman Jack Hargreave is being created by talented artist Evelyn Sinclair. She has already created characters for the Henson Pigs trail, exciting!
Look out for our hare, GoGo Hareman on the streets and be sure to send us your selfies using hashtags #ggh18 and #ChocksAway and follow him on Twitter: www.twitter.com/GogoHareman
We'll be updating this blog with news and pictures so keep checking back for updates and to see if your picture makes it here too! We'll post as many as we can.
---
06-03-18 - Evelyn gives us an artist's eye view of gorgeous Jack, it made him feel very tall.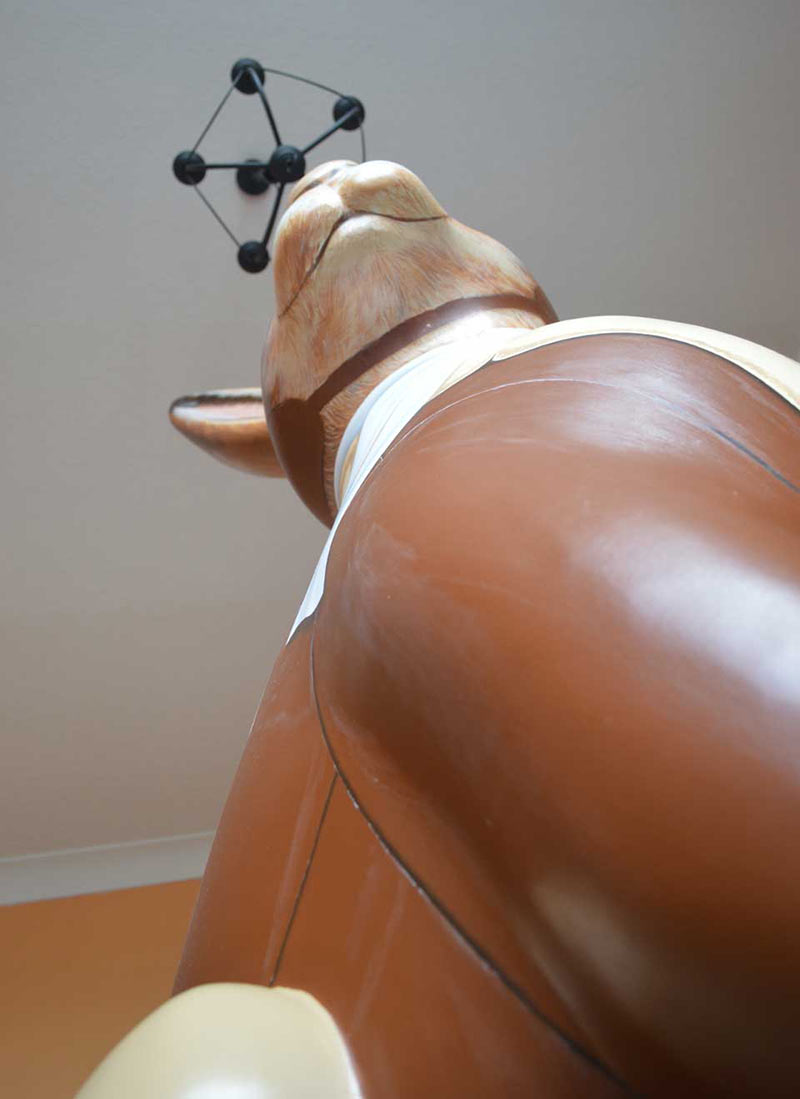 28-02-18 - The Beast From The East was on the attack and heralded Snow Day! Checking out the view of the snow from the safety of my warm nest!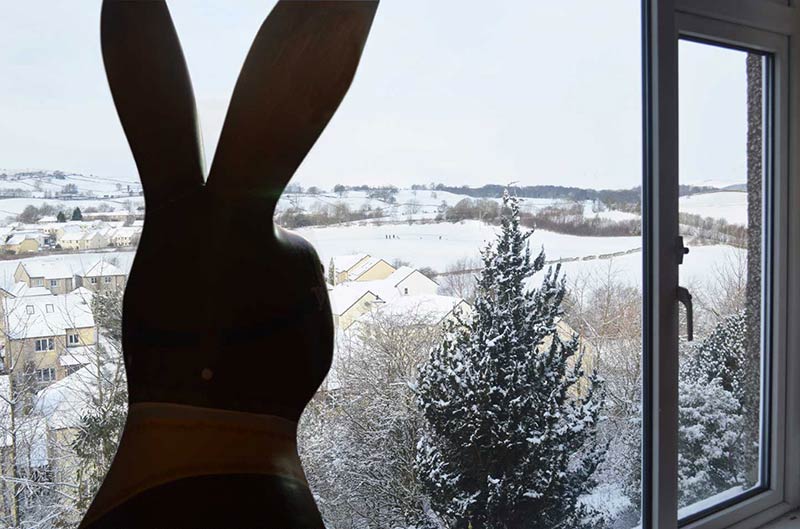 20-02-18 - My foot. This was just a little tickly!
14-02-18 - Admiring the Cumbrian view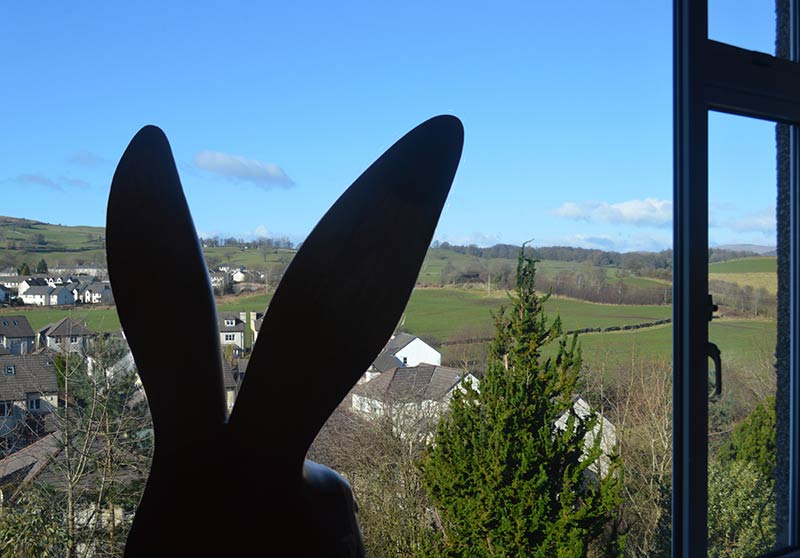 06-01-18 - Arriving at my artist's house in Kendal. Looking forward to getting out of these noisy clothes!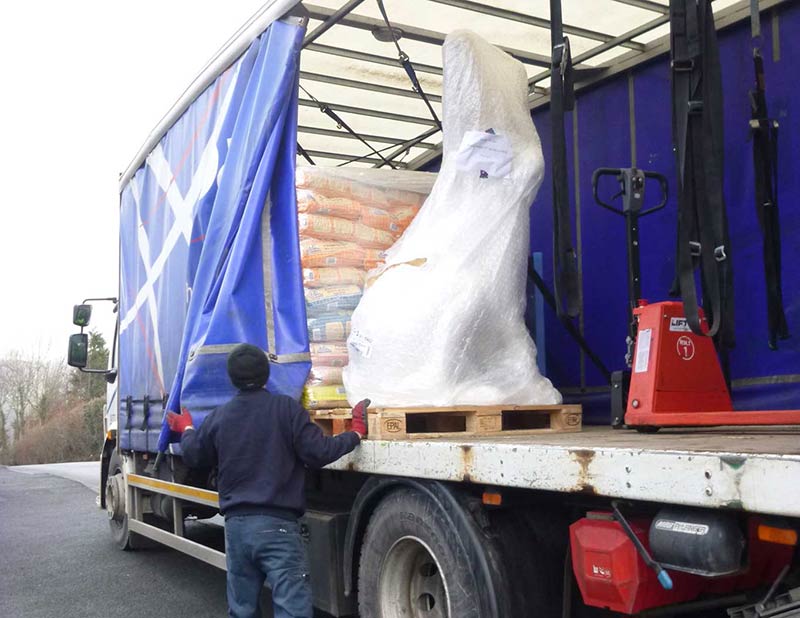 More information can be found on the GoGo Hares website.

Author Bio -
Debs
Content, marketing, social, graphic design and PA to an unusual small red dragon.