It's the big 40 for Michelle!
There was no mistaking which birthday Michelle was celebrating as she head off for a well-earned break.
Although her birthday is not until next week, we couldn't let Sales Co-ordinator Michelle go off on her holidays without marking her milestone birthday. Here she is proudly displaying her bottle of Champagne and selection of birthday paraphernalia.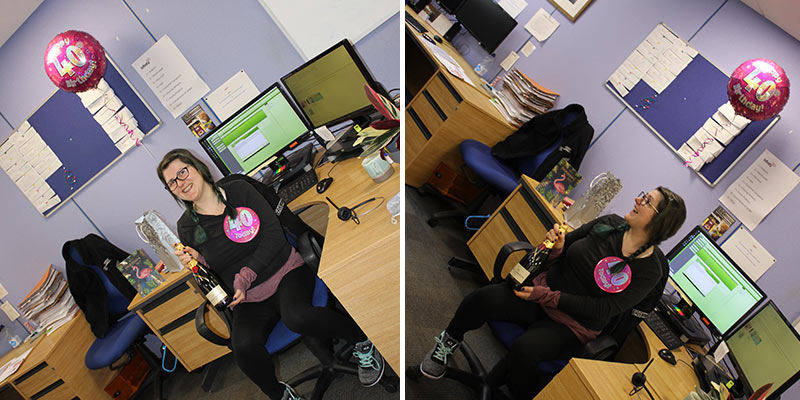 Michelle told us she will be making the most of making it to the big 4-0 and celebrating with friends and family... for several days, or maybe weeks! Proudly wearing her not insignificant badge, she even received many happy returns from several strangers during her lunch break.
Happy Birthday Michelle!

Author Bio -
Debs
Digital marketer, social media, content writer, musician, sloth-lover, tea-drinker.