K-Bins make for easy picking
One of our new customers, ILG, has found our K-Bins more than OK for storing small items in its warehouses. Here we take a peek at how they put all 250 of those handy compartments to use.
ILG, a fulfilment company based near Gatwick Airport, takes care of sending out orders for a range of clients, including a number of fashion and beauty brands. As you can imagine, finding a lipstick in a warehouse is a bit like looking for a needle in a haystack if you haven't got a good system in place. Fortunately, these guys have a great system and it involves our K-Bins, as ILG's Jo Oliver explains.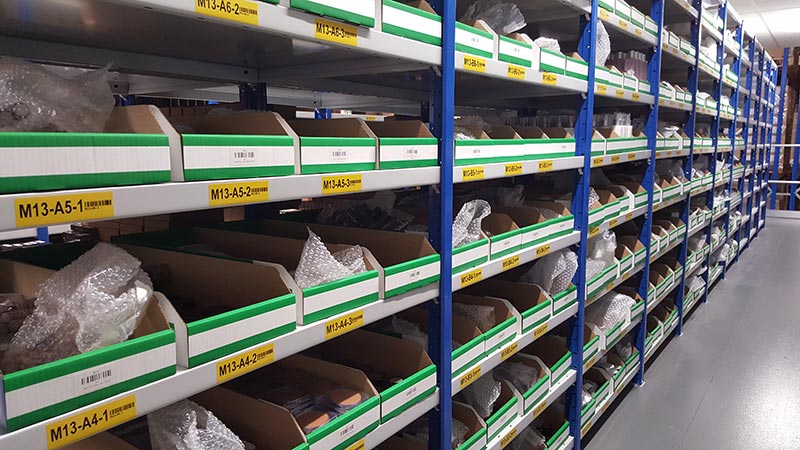 "At ILG we have more than 100 fulfilment clients across seven warehouses, all with slightly different needs for their pick and pack processes. Two things are essential when it comes to picking and packing: the ability to turn orders around quickly and a high level of accuracy in picking the right product; so it's essential that we have a shelf solution that makes it quick and easy for our pick and pack teams to find what they're looking for."

"Many of our clients have a large number of small items, particularly those in the beauty sector, and with our shelving being standard across all of our sites, we needed to find something that would hold these small items in a tidy but easily accessible way. We also needed a solution that would enable us to barcode the location clearly so that our picking system would be able to direct our teams to the right location for every pick every time."
"We chose to use K-Bins because they meet all of our requirements;
Able to store small items
Easily accessible for quick picking
Clear barcodes can be applied to the front
Fit neatly onto our standard shelving units
"Since we began using the K-Bins this year we have been very pleased with the way they keep items tidy and ease the pick and pack process. Our staff have commented on how easy it is for them to find items for each order."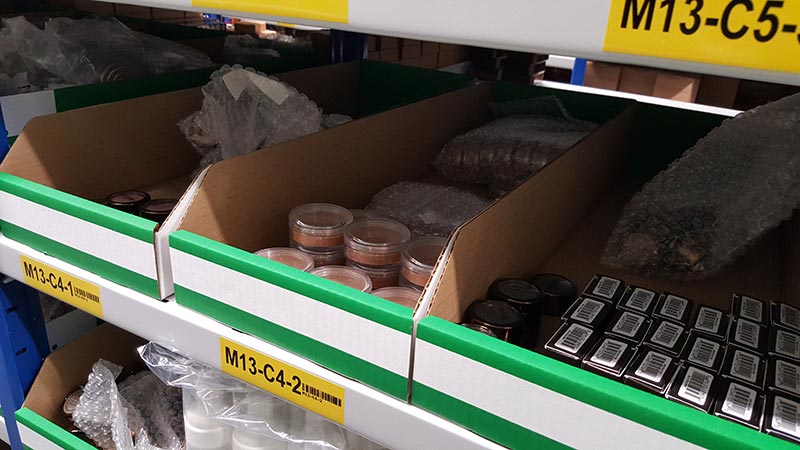 "Taking care of our clients' precious stock is a major priority for us at ILG and using K-Bins enables us to do this particularly well when we are looking after a large range of small items, such as make-up."
Learn more about ILG on their website https://www.ilguk.com

Author Bio -
Debs
Content, marketing, social, graphic design and PA to an unusual small red dragon.