Moving house? All you need to know about moving and handling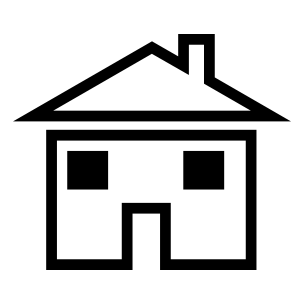 The absolute definitive guide to moving house using industrial moving and handling equipment from ESE Direct.
Being faced with the task of moving all your worldly possessions from your old abode to a new home can be an exciting yet daunting one.
One often isn't necessarily able to take one's time with the moving process, as contracts can be exchanged without much notice and all of a sudden you need to leap in to action.
Q. What can you do to make the moving process as streamlined efficient, stress and injury-free?
A. Use the correct piece of moving and handling equipment for the job in hand.
Unfortunately it's not cut and dry, one item suits all when it comes to moving and handling furniture. Selecting the best product for the item you need to shift is key to a successful move.
Let's look at some of the most common, awkward to move household goods.
How to move a washing machine
Probably the most cumbersome of all household white goods, the humble washing machine is not just weighty, but bulky too. If you've ever tried to move one before, you'll know there is nowhere to grab hold of! By far the best piece of industrial equipment for moving a washing machine is a heavy-duty sack truck with a long toe plate. The long toe-plate slides further underneath the machine making it less likely to fall off the truck on first tipping. It's important also to consider the capacity of the sack truck. Some lesser models may buckle under the weight of a washing machine causing injury and damage. Most washing machines weigh between 68kg – 100kg, so, to be safe, we'd recommend opting for a hand truck with at least a 250kg capacity.
A handy tip when transferring a washing machine in or out of a vehicle is to lay a piece of cardboard inside the vehicle across the bumper. This will protect the washing machine and the vehicle from scratches and makes it much easy to slide the machine in and out.
We do not recommend attempting to move a washing machine on your own, it's definitely an adventure to invite a friend along. One person needs to be in control of the sack truck and the other to aid with tipping, navigating tight apertures and to provide moral support.
When loading the machine onto the truck, ensure the door is locked closed and load onto one of the sides of the machine instead of the back to avoid crushing the water pipes.
How to move a fridge or fridge freezer
A kitchen staple and the home for your fresh food and cold beverages, the friendly fridge. Nowadays they're available in a wide range of shapes and sizes, funky colours to suit you décor too! Moving them is however, less pleasing. Worry ye not, we have just the tool for the job. Appliance trucks are especially designed with padded frames to protect white goods and prevent them slipping off when moving around corners or along uneven surfaces. There are appliance trucks with a 350kg more than strong enough for your average fridge. For those larger larder-style fridge freezers manufactured by trendy brands like SMEG, there is the option of an extra-tall appliance truck. The high back gives additional support and they have pneumatic tyres for a super-smooth ride.
It is recommended that once you have put your fridge or fridge freezer in place you let it settle, relax and stand still for 24 hours before switching it on, this is especially important if the appliance has been laid down. Following this advice prevents damage to the compressor by allowing oil to settle.
How to move stand-alone ovens
Much like the fridge freezer, the extra-tall appliance truck works wonders at shifting cookers and ovens.
Remove any shelves from inside the oven and for gas hobs, remove the gas rings and move them separately. As a lot of oven doors don't lock, we recommend laying the oven on its back to avoid fragile glass doors swinging open unannounced. Take care not to lay it on the gas feed pipe or electricity cables.
For additional protection it could be worth popping a bit of masking tape across the doors to ensure they remain closed in transit.
How to navigate stairs with bulky and heavy items
Stair climbing trolleys are splendidly made with 3 wheels in a clever triangular format which allows the trolley to guide smoothly up and down stairs. Some are available with extra handles allowing you to spread the load and share the effort with another person. For additional safety, secure your item to the trolley with a bungee or two.
How to move furniture
Beds, wardrobes or smaller pieces of furniture like a chest of drawers or bedside cabinet or lounge chair all need manoeuvring into their new homes. Flat-bed platform trolleys take the back-breaking strain out of lifting furniture. They're available in a range of sizes and strengths, with some folding styles available making them easy to pop into the back of a standard hatchback car.
It's best to lay taller items on their side to minimise the risk of them toppling over. You could even lay some rubber matting on to the bed of the trolley to help reduced slippage and to provide a more protective surface for your furniture. Once indoors, transfer to a stair climbing truck to take items upstairs.
How to move large framed pictures, paintings and mirrors
Whether it's a valuable Picasso or a family portrait, large wall decorations can be really awkward to grab hold of, and in particular an interesting conundrum to get around tight corners. There's a range of panel board trolleys to suit differing sizes and weights. If you're sharing the load with friends or family, there are panel boards with handles at either end which make light work of manipulating artwork to pride of place, on the wall.
How to move rolls of carpet and large rugs
Carpet, that ever-important flooring for keeping your feet warm and being generally comfortable underfoot. Or if you prefer to fashion your floorboards, rugs are a great alternative. So when moving house you may choose to take rugs with you. It's possible that your new home is carpet-free and you need to get it fitted. Either way, if you've ever tried to lift even a small roll of carpet you'll know they're much heavier than they look, in particular those posh super- thick fluffy variety!
Welcome, the carpet truck, uniquely created to carry rolls of carpet, lino or other rolls of flooring with ease.
How to move a piano
Pianos are a less-common household item, but almost certainly one of the trickiest and heaviest to move. They can be valuable too so it's imperative that they are moved with the utmost care. Upright pianos weigh between 200 - 400 kilogrammes; as much as 4 baby elephants! Their weight is largely due to the internal cast iron harp-shaped frame which houses the piano strings.
Pianos should only be moved using specially designed equipment. They are generally mounted on small castors, not intended to be wheeled half way down the street! The risk of injury and damage to the instrument is too great to risk removals without specialised tools. That's where the Aluminium Piano Dolly is invaluable. They're designed to hold loads of up to 800kg. If in any doubt, call in a piano removals person, nobody wants a Laurel and Hardy moment to deal with!
What should you wear when moving house?
It's a good idea to wear comfortable, non-restrictive clothing. We'd also recommend avoiding donning your Sunday best as moving house can be a somewhat grubby affair. Steel toe capped shoes or boots will keep your stable when manoeuvring heavy and bulky items. And perhaps most importantly, help avoid squashy toes! Let's face it nobody wants a washing machine on their foot, ouchy!
Protect your hands with a pair of anti-slip nylon knitted gloves. Not only will they protect your knuckles when moving items with substantial girth through narrow doorways, they include little PVC dots on the palm of the glove which provide a non-slip grip enabling to retain a secure hold of your belongings.
And remember, if you've got any trailing cables, make sure you're not causing a trip hazard. the best way to conquer this is with the use of a cable cover designed for pedestrian traffic.
If you'd like further help or advice on selecting the best piece of moving and handling equipment for a specific task, call our friendly sales folk on 0808 258 2277 and they'll be happy to discuss your requirements.

Author Bio -
Debs
Digital marketer, social media, content writer, musician, sloth-lover, tea-drinker.