Perfect shelving for Kirkley Pantry
We were really happy to help a food-bank-style organisation, Your Local Pantry, in particular, Kirkley Pantry based in our neighbouring county of Suffolk, with a donation of a chrome wire shelving unit on which to help them store their food supplies.
Launched in 2014, initially in Stockport, Your Local Pantries go beyond the food bank model. They provide a sustainable and long-term solution to food poverty. Not only do they offer a place for vulnerable people to have access to healthy food but act as a social outlet too.
Since it's development seven years ago, Your Local Pantries have now been set up across the UK and are going from strength to strength with heart-warming feedback from the people and families which use them.
Lorraine Light of Kirkley Pantry, said of the donation, "The aims of Kirkley Pantry are to reduce food poverty and offer healthy food choices to our members. It is so important to be able to display foods in an attractive way so people want to pick them up. This shelving has allowed us to do that, thank you so much for your donation, it is making a difference."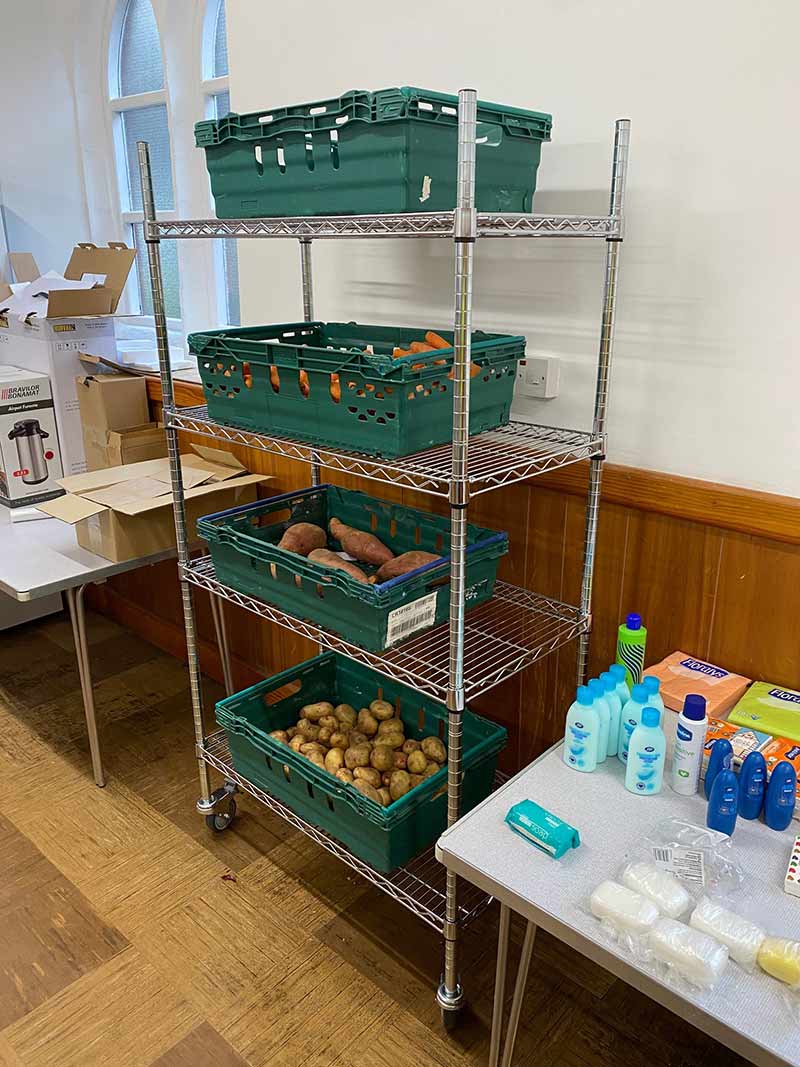 We are grateful to Shelfspan who supported us with our donation of the chrome wire shelving.
More information about Kirkley Pantry, based in Lowestoft can be found on the Your Local Pantry website

Author Bio -
Debs
Digital marketer, social media, content writer, musician, sloth-lover, tea-drinker.