Working within warehouses and large distribution centres you will understand how important a sturdy and durable racking system is to the company, but there are a few types out there, each designed for different storage.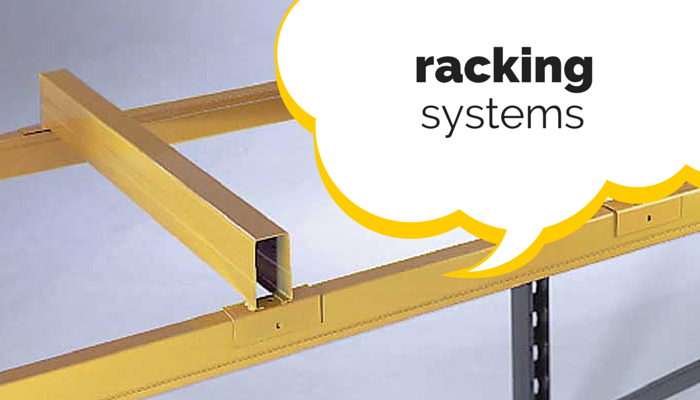 We take a look at the most widely used, and who can benefit from having these installed on their premises.
Cantilever racking generally consists of a vertical column, a base and the horizontal/cross bracing.
They are free standing with fixing points to allow them to be fixed to the floor and provide added stability.
Usually used in warehouses and large storage facilities offering both light and heavy duty options depending on what will be stored.
Pallet racking, as the name suggest is designed to store goods and loads that are on pallets, usually stored in horizontal rows making it easy to load and unload with the help of a forklift truck.
There are also a number of accessories that you can use with pallet racking to protect the based from being bumped into by forklifts which can cause accidents, to protection against falling items.
Again you would find these in large warehouses and storage units.
Vertical racking is ideally suited to storing items such as pipes, timber or sheeted material and any else that is more easily stored upright.
Vertical racking also has the versatility of being able to attach extension bays, so if you have more things to store you don't need to buy a whole new rack just extend your existing storage system.
Sheet and board racking is specifically design to store large sheets and boards neatly and securely without worry of damage or becoming dislodged and falling. With a range suited to your materials including staggered height racks and caged departments.
Ideal for warehouses, cash and carrys or DIY and Trade centres.
If you do have any questions regarding our racking systems, please give our friendly sales team a call on 0808 163 3704.

Author Bio -
Laura Holland
Social Media and Web Content Coordinator, Jan 2014 - May 2015