Recipe Corner - Martin's Sausage Rolls
Anyone scanning over this article may be forgiven for thinking that this assembly job of pre-bought ingredients scarcely constitutes a recipe, but bear with us as this method makes the greatest sausage rolls ever.
These pork-based snacks will wow your family, win you countless new friends and make you a hero at any social gathering* (*Does not constitute a guarantee; actual results may vary). Many years ago, man evolved past the point of having the time to make their own puff pastry; countless hours of folding and buttering clearly has no place in a modern world containing Netflix, Snap Chat and Candy Crush. Unless you have the social life of a hermit crab or are taking place in some form of Victorian re-enactment, I'd recommend buying readymade puff pastry.
Next, the sausages, this is both figuratively and literally the 'meat' of the dish; after exhaustive trial and error I'm recommending Richmond's for their smooth texture. More expensive sausages tend to be too roughly chopped and cheaper / greyer options just don't bear thinking about.
Ingredients for sausage rolls
1 x 250g block of puff pastry
1 x Pack of Richmond sausages
A small amount of milk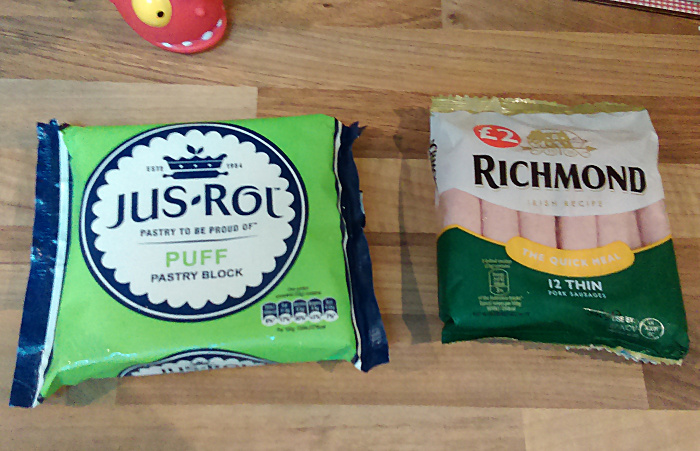 The Method to make sausage rolls
First, skin the sausages (or buy the skinless ones to start with), then roll out the pastry into a strip about 4 inches wide.
Next, place the sausages end-to-end along the middle of the pastry. Using a pastry brush, apply milk to one edge of the pastry and roll it over the sausage and seal it with the pastry the other side. Cut the resulting long tube of sausage roll into 2 inch lengths, score across the top with a knife perpendicular to the sausage, and place on a greased baking tray.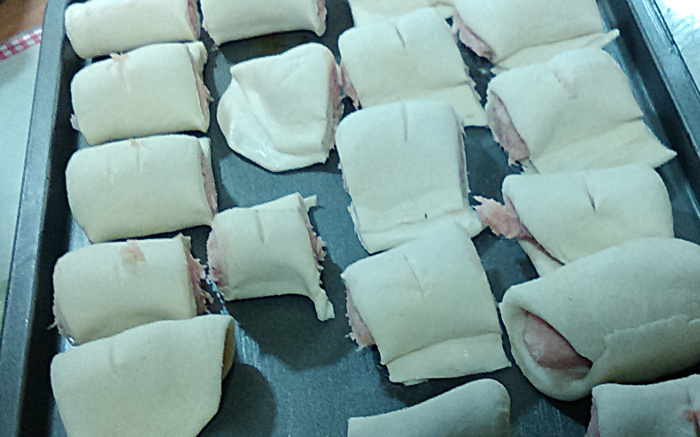 Cook in a pre-heated oven for about 20 minutes at 180°C or until brown, then take out and allow to cool on a wire rack.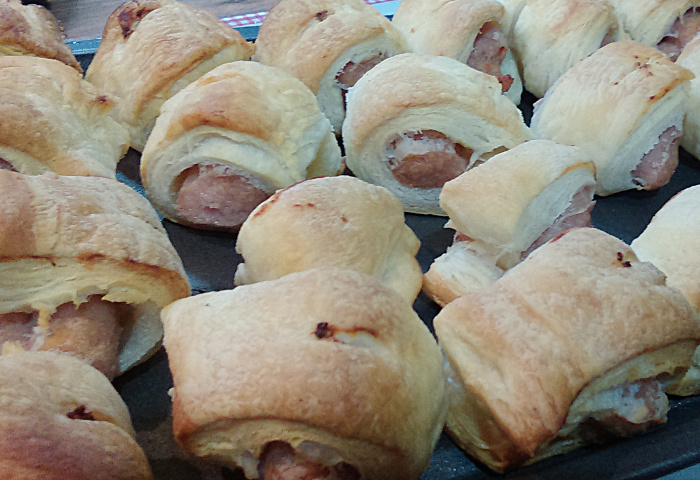 Author Bio -
Laura Holland
Social Media and Web Content Coordinator, Jan 2014 - May 2015