Recycling Bins for Our School
Our School is a BBC documentary which follows a group of students as they make the move from junior school to secondary school. We were delighted to see our recycling bins feature in an episode about climate change.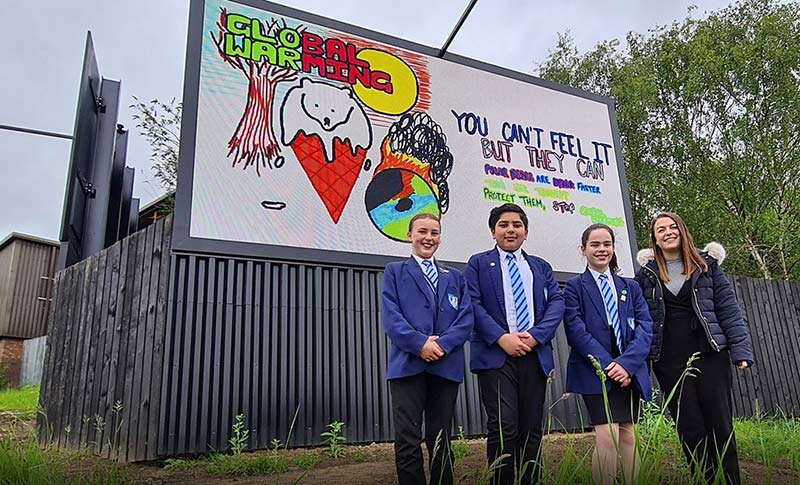 Pupils at a Firth Park Academy, a Sheffield-based secondary school attending Geography class with Miss Robinson are studying the subject of climate change with the task of changing people's behaviour. One of the students Logan said "It's [the planet] changing too much and i don't think the planet is doing too well right now", another student and climate change ambassador, Faith remarked, "I care about the environment and within 30 years the world will be very different. People need to recycle more because we're losing our world for no reason!" Above is the winning poster designed by Sami, aimed at changing people's perception about climate change.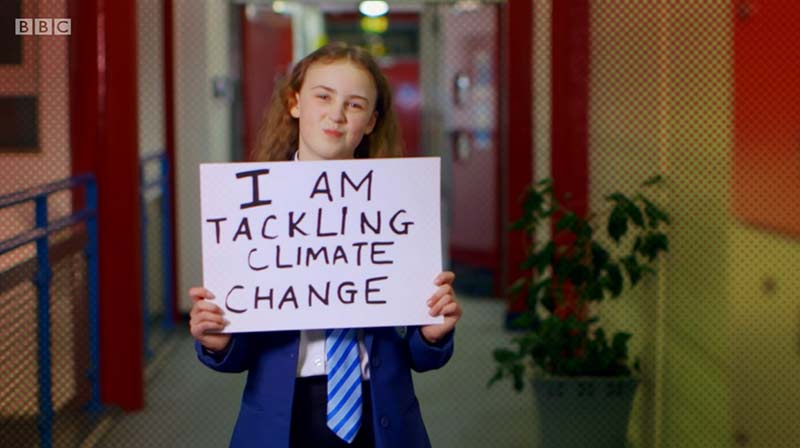 As part of their studies, several students visited a local animal conservation reserve which is home to some Polar Bears, born and bred in captivity for the purpose of study. Sami, one of the students said, "Polar Bears are the things most affected by climate change." They fed the polar bears a selection of veg, raw meat and whipped cream. (They probably don't find this in the wild!)

During their Geography class, Miss Robinson asked her pupils for ideas as to what people can do to help to tackle climate change.
Faith suggested that their could be a way to make the school more environmentally friendly, like with recycling bins. Faith took her idea to the headteacher, Mr Jones and due to her enthusiasm was invited to spend a day at a recycling centre with teacher Mr Hassan and some fellow students. The plastics recycled at the treatment centres were made into wheelie bins, buckets and storage products.
James Watt, Production Manager of Our School production company, Twofour Broadcast contacted us and we were pleased to donate some of our recycling bin kits. Thanks to Faith's efforts, Mr Jones ensured that the bins have been distributed around the school, indoors and out. Faith can be proud that she's certainly made her mark at the school.

Faith summed up by saying, "Instead of just throwing out plastic bottles we can put them straight in the recycling bins. Every little thing counts. There is no planet B!"
It's really fantastic to see the children and staff making use of their new recycling bins and doing their bit to help tackle climate change.
The full episode of Our School 'There's No Planet B' can be viewed on BBC iPlayer

Author Bio -
Debs
Digital marketer, social media, content writer, musician, sloth-lover, tea-drinker.