RSPCA Win Simplehuman Bin Prize Draw
RSPCA Llys Nini are making great use of their prize at the animal centre in Wales
During September we ran a prize draw in which customers who placed an order over £199 ex.VAT and entered the special offer code SIMPLE, had a chance to win a stylish stainless steel Simplehuman recycling bin.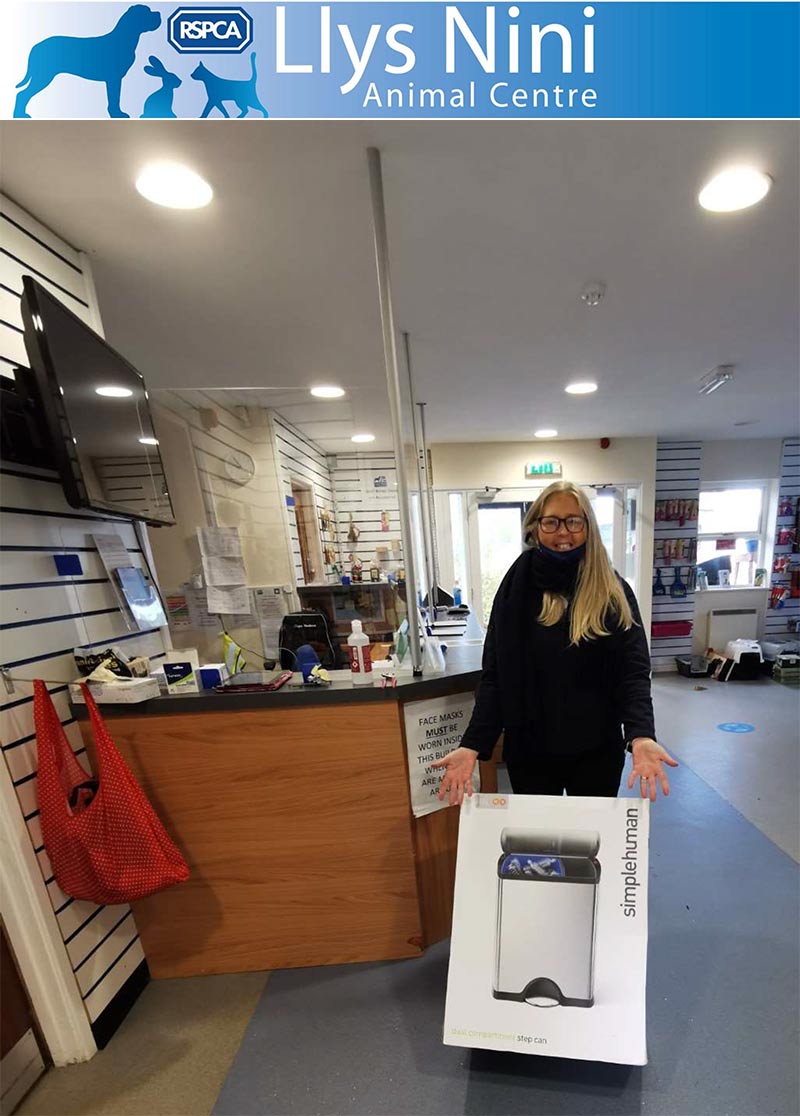 Claire Phillips, Branch Manager at RSPCA Llys Nini which is based in Swansea, was super-pleased to receive the bin on behalf of the charity saying, "Thanks very much for the prize, it's being put to good use at the animal centre."
View further information about this prize draw, terms and conditions.

Author Bio -
Debs
Digital marketer, social media, content writer, musician, sloth-lover, tea-drinker.