Saddle Stool Soothes Spine for Inventor
We were so delighted to hear from ESE customer and Inventor of exciting things, Mandy. She couldn't speak more highly of her new Saddle Stool.
Sitting at a desk all day can be tough on your body. If you're not sitting well, on a supportive chair or stool, repetitive strains, aches and pains can sneak up on you and cause untold damage to your posture. During a long career working at home, Mandy had begun to suffer from a bad back due to slouching over her computer at her kitchen table.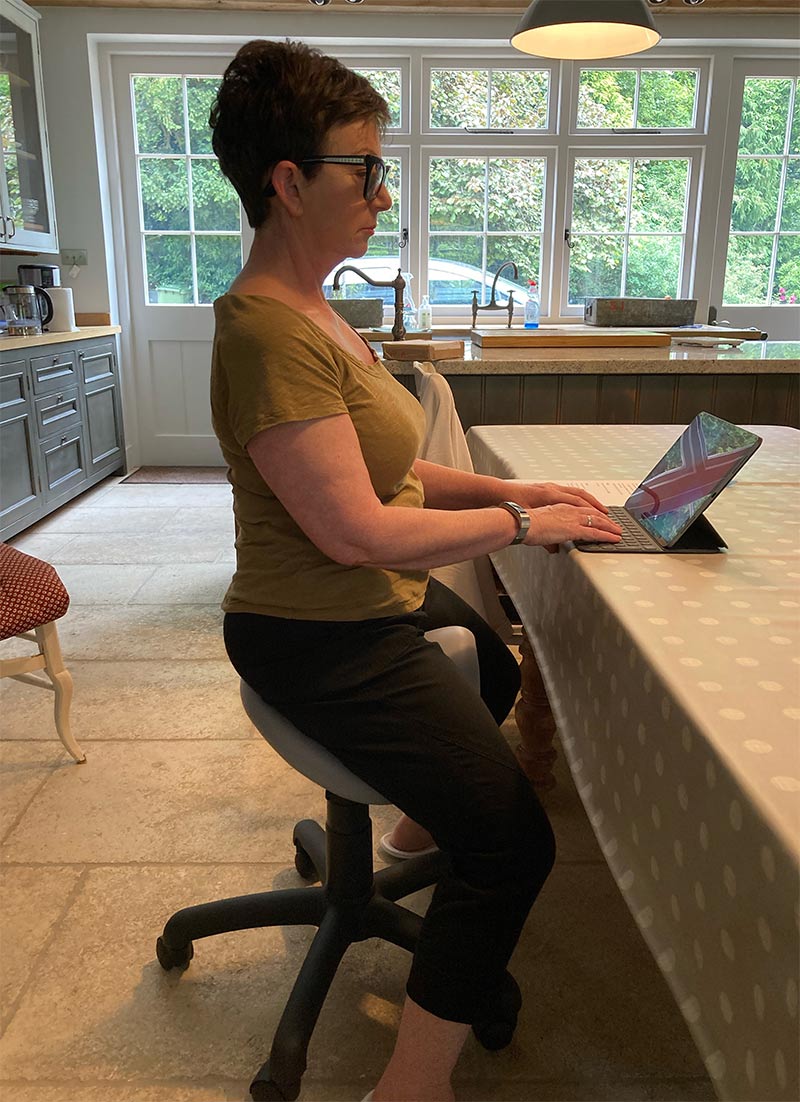 She decided it was definitely time to do something about it! Here's what she told us.
"I am an inventor and entrepreneur and I've always worked from home, mostly from my kitchen table. Sitting on ordinary kitchen chairs has been a disaster for my back. I slouched with my chin jutting forwards. My hip flexors shortened, my lower back hurt, I couldn't stand up straight and I was developing a 'dowager's hump'. It was time to make a change!"
My Pilates teacher recommended me to use a saddle stool. I purchased mine from ESE Direct. Their customer service was outstanding. The stool was easy to assemble and it is incredibly comfortable. I am delighted with the difference it has made. My spine has breathed a sigh of relief! Even my arms are comfortable and the right height for my keyboard.
I recommend ESE's saddle stools to everyone!
To find out about Mandy Haberman's inventions please do browse her website.

Author Bio -
Debs
Digital marketer, social media, content writer, musician, sloth-lover, tea-drinker.