Sausage aplenty at Norfolk Food Festival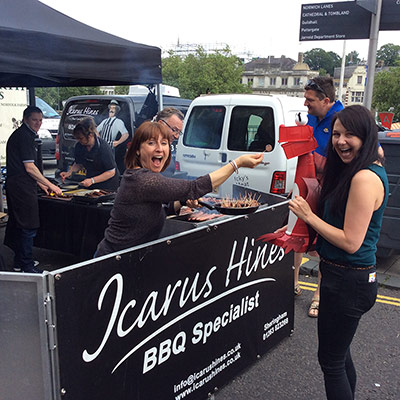 Our resident dragon George loves to get out and about in the city of Norwich, supporting local events and businesses. And just like many of us, he loves food and drink! However, being a dragon, his food is mostly served unintentionally flame grilled! So, George headed to The Forum, the venue for the Norfolk Food and Drink Festival.
The popular, not for profit festival was set up in 2004 as Norfolk Food and Drink Festival and due to its success it was rebranded in 2015 to Norfolk Food and Drink Limited. More information can be found on the food and drink website, www.norfolkfoodanddrink.com.
Inside The Forum, was an array of stalls boasting a range of delicious food and beverages. From cheeses and chutneys to teas and tempting chocolate brownies there were many treats to get your taste buds going! Cooking demonstrations were also provided by Charlie Hodson and Steve Thorpe. George had fun with his PA Debs at the Selfie Station provided by one of the event sponsors, Couzens-Hardy Solicitors.

George is too young to indulge in beers and ales from Southwold brewery, Adnams, although he did have a quick rest in their beer garden, he enjoyed listening to electric violinist, Alison Sparrow and watching two members of the public who provided and impromptu display of dance!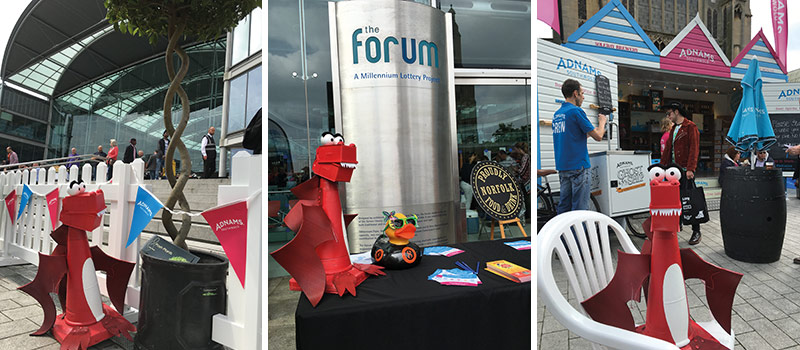 The real crowd puller was the battle of the bangers, where 8 butchers battled it out to win the title of best banger! They provided sausage samples and were put to the public vote simply by way of a taste test and score card.
Highlight of the day for George was meeting some of the fire-fighting crew from Norfolk Fire Service! After all, it is important to have fire fighters nearby when there is a fire-breathing dragon in the vicinity!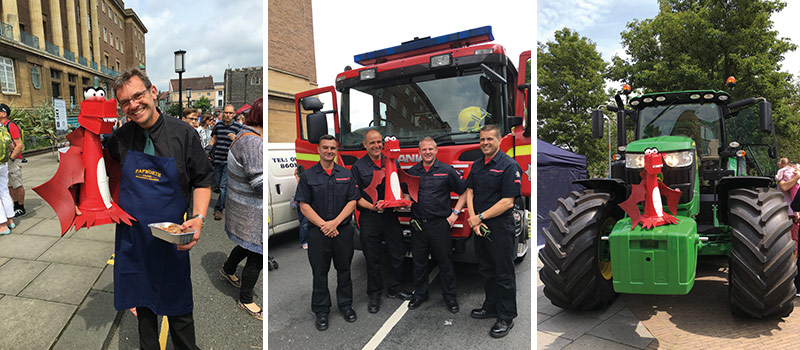 Looking forward to sampling more tasty cuisines in 2017!
If you would like George to come along to your event please do get in touch with his PA, Debs Whomes on 01603 729792 or email [email protected]

Author Bio -
Debs
Content, marketing, social, graphic design and PA to an unusual small red dragon.