Science Lab Safety - Part 3
In the last part of our science lab safety guide we covered the classroom. The guide itself is aimed at teachers who teach science for children aged 5-11 years old.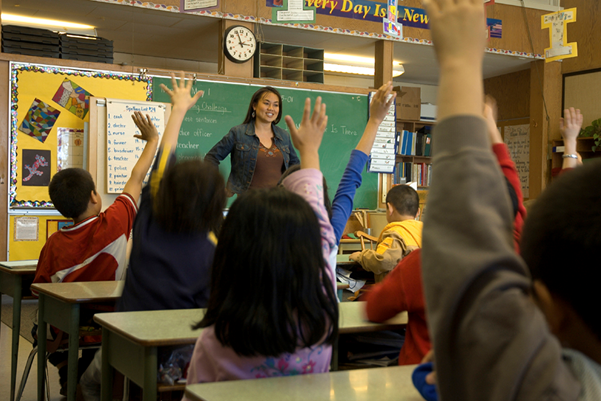 The guide is not designed to be comprehensive but highlights areas that could be ignored or forgotten and cause negligence in the classroom.
In part 3 we will be looking at the duties a teacher needs to maintain at all times.
Instruction in the Science Lab
The instruction children receive before performing a science experiment, investigation or activity is incredibly important and it needs to:
Be accurate
Be relevant to the task at hand
Explain any potential hazards or dangers
Explain the correct procedures or techniques
Make sure that you are following any guidelines that have been set out, and read through the curriculum so you are aware of any policies or procedures that have been put in place.
Also, please make sure that any science trips or activities are all appropriate for the age of the children you are educating.
Maintain the safety procedures at all times and remember that you are a role model for these children and they will follow your lead. Therefore if a child sustains injuries due to negligence in procedures, you could be liable.
Supervision in the Science Lab
It is your responsibility to make sure that any children under your supervision are behaving in the appropriate manner, in light of any foreseeable risks or potential hazardous situations. Remember:
Do not tolerate bad behaviour of any type
The higher the degree of risk , the more supervision is required
Do not leave any students unattended, if you must leave, then responsibility must lie with another authorised adult.
Failure to act to a situation or improper conduct is grounds for liability.
When taking students out on science trips/investigations the correct amount of supervision is vital. If there are a high number of students or very young students, then a number of authorised adults who know the appropriate safety policies and also have knowledge of any foreseeable risks are required on the trip as well.
Maintenance In the Science Lab
Making sure that environment is safe to work in for both students and teachers. The teacher will need to make sure of the following:
Defective or wrongly sized equipment should never be used. If you need to replace equipment, then speak to the appropriate person to get these ordered.
Reports should always be written and filed so that the appropriate maintenance of any potential dangers or hazards can be corrected and dealt with.
Having regular inspections of the classroom to double check that equipment and first aid kits are put away properly and maintained with the correct items is crucial, and will make it easier to maintain a safe classroom.
Make sure all the guidelines are followed and all chemicals and substances are labelled and stored correctly. There is a whole host of labelling systems available.
Keeping any files of hazard notifications and maintenance inspections is also a great idea, in the event that there is an accident then this should help with investigations and eliminate personnel or school liability.
This brings the end to our 3 part science lab safety guide. Hopefully you will have found it useful and picked up some tips which you can put into effect.
ESE Direct supply a large number of the supplies mentioned through the series so if you would like to buy or have any questions then please do not hesitate to call our award winning and friendly customer service team on 0808 163 3704.

Author Bio -
Laura Holland
Social Media and Web Content Coordinator, Jan 2014 - May 2015