More often than not we're contacted by people looking for shelving for warehouses, factories and store rooms. Not today! This time our customer was after some shelving for his seedlings!
Due to the bespoke requirements of the shelving our customer Lionel was looking for, we contacted one of our suppliers for some special order units.
This is what Lionel said about his search for shelving,
"I called Mark to enquire if he had any shelves for my orangery / greenhouse. I've been growing seedlings to sell in aid of St. Nicholas Children's Centre in Nakuru, Kenya. Up to now every year we germinate the seeds in seed trays indoors and fill every window sill in the house getting them as close to the heaters as possible. It's a nightmare putting them out in the sun every morning and bringing them in out of the frost in the evening. Which is why I needed the shelving."
"These shelving units just fitted into the space with about a centimetre to spare! I'm very pleased with them and they are ideal for what I need during the growing season and then in the winter I can use them for something else."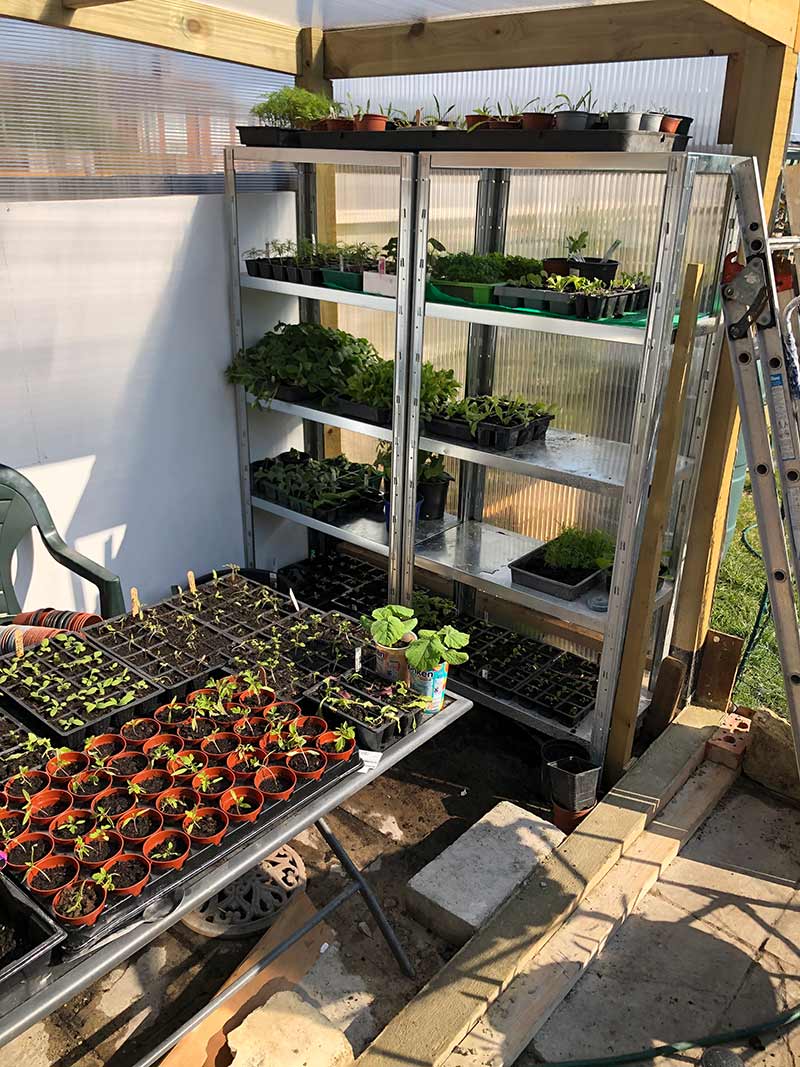 The children's centre cares for up to 70 children. It covers essential requirements for the children such as offering a shelter, something to eat and education. We wish Lionel much happiness raising his seedlings and that he's is able to raise vital funds for the Children's Centre.

Author Bio -
Debs
Content, marketing, social, graphic design and PA to an unusual small red dragon.