Simple wood turning on a truck
Quality woodworking requires quality tools and equipment, and of course quality workmanship! Here we look at how one of our customers relies on their turntable truck to move heavy oak beams around their site and workshop.
The craftsmen at Oak and Home Traditional Building Limited have been designing and producing wooden-framed conservatories, orangeries, offices and garages out of solid oak hardwood for more than nine years.
Darren Harris, Managing Director said, "As a specialized company in the fabrication of quality oak-framed buildings our bogie truck is a vital piece of everyday equipment for moving our oak beams from one destination to another within our workshop during the fabrication process."
"It aids in loading and unloading our deliveries and helps the team to move a number of beams at one time improving productivity. We also take our truck to site in any instance of tight access which allows us to gain access to the rear of the property utilizing the truck. It's a great bit of kit!"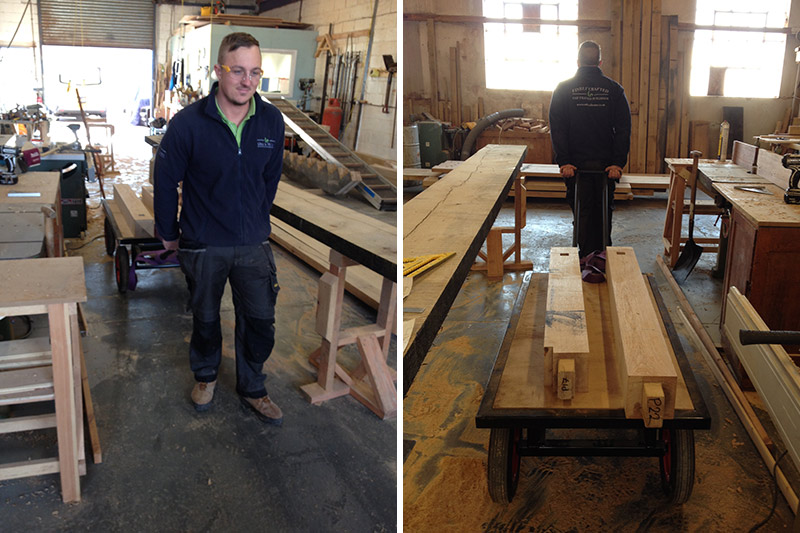 It's great to see our products used to help create such beautiful structures using traditional materials.
Take a look at the Oak and Home Traditional Building website to view some of their bespoke creations and installations.

Author Bio -
Debs
Digital marketer, social media, content writer, musician, sloth-lover, tea-drinker.