So, You Need Mesh Pallet Cages?
Pallet cages are a necessary art of warehouses and distribution centres. They provide quick an effective way of moving or storing goods.
When choosing your mesh pallet cages you need to consider what you will be using it for, whether it needs to be foldable, stackable and whether you are also using it as storage.
With this in mind we take a look at the three main mesh pallet cages we currently have available here at ESE Direct.
Stackable Mesh Pallet Cages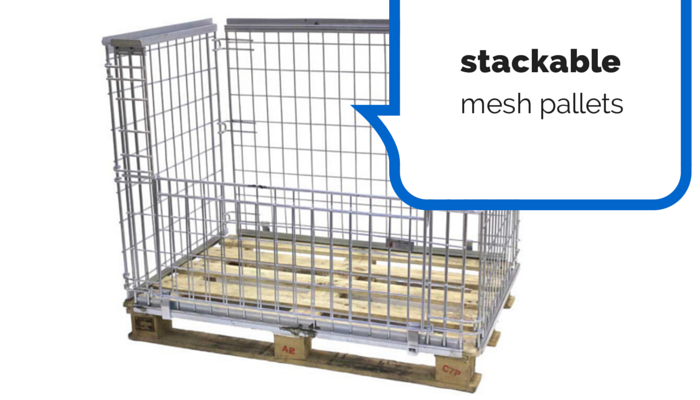 Stackable mesh pallet cages are a great investment if you need a solution that also maximises space in a small warehouse or storage facility.
Because stackable mesh pallet cages keep whatever is stored totally contained it reduces the risk of overspill which means that any risk of damage to the goods or produce being carried is also reduced.
When these mesh pallet cages aren't being used they can be stacked and stored without taking up loads of room.
Heavy Duty Folding Cage Pallets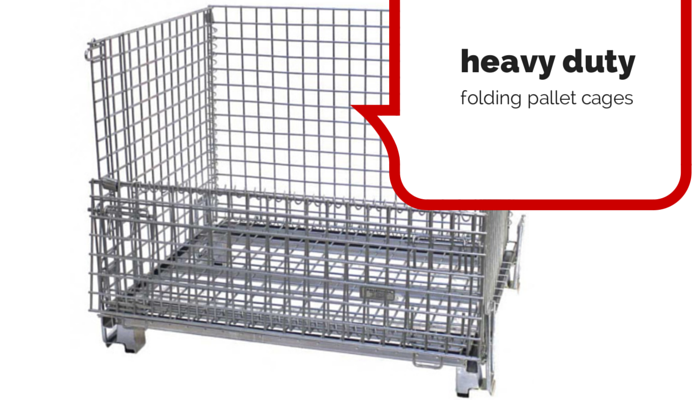 The heavy duty folding cages are a great addition to warehouses and stockrooms where versatility is key.
These units come in either a 1.2 or 1.5 tonne capacity meaning that they will be able to hold the heaviest loads you can throw at the them (just don't literally throw the loads at them).
If storage is also an issue you can also utilise these folding pallet cages as extra storage space without wondering if they are up the weight of the challenge.
They also feature a half drop gate, this makes loading and unloading easy and safe in shipping and distribution environments.
Hypacage Mesh Pallets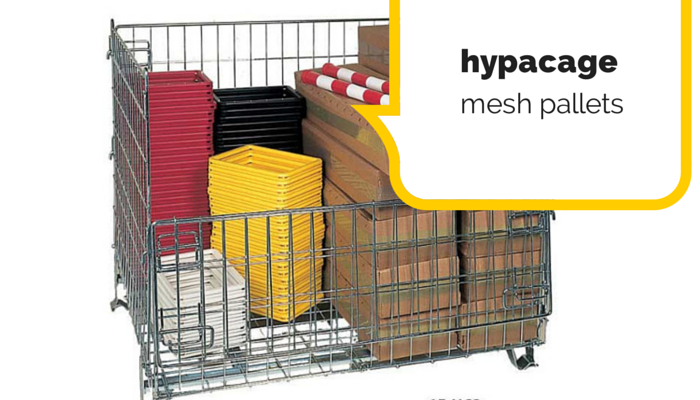 Hypacage mesh pallets are slightly different to the above too, they aren't mobile so are instead used to store goods and produce, you may of seen them in grocery stores and newsagents.
They can also be stacked on top of each other (up to 5 cages) saving more space and because they are electro-zinc plated they are extremely durable.
They also feature a half gate drop making it easy to load and unload goods/produce/stock.

Author Bio -
Laura Holland
Social Media and Web Content Coordinator, Jan 2014 - May 2015