When you work in an office one of the things that runs the most efficient is the mail service, you put your letters in the out tray and by the afternoon it's on its way to its final destination.
So we are taking a look at what is used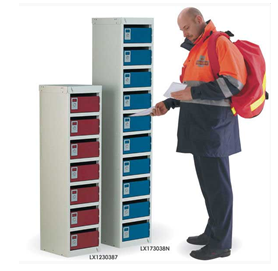 The multi-user post box is ideal for commercial and industrial uses including hospitals, offices, and colleges to name a few.
Each box features an individual slot for post and is secured with a cam lock; the keys on this lock have over 2,000 variations ensuring high security.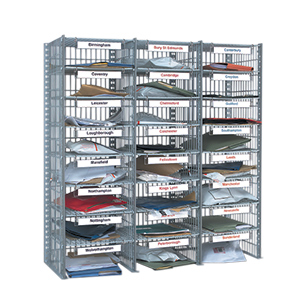 This simple and easy to assemble mail sorting unit features size-adjustable compartments for sorting mail, literature or records.
Perfect for the mailroom where they can label each compartment with the necessary department and sort before delivering.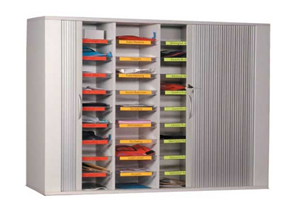 The lockable pigeon hole offers an efficient sorting method for your postal room. Featuring labelled compartments to make sorting easy and to prevent post from getting lost or misplaced the unit also has a lockable door.
It easy to assemble and the simplistic design makes everything easy to find at a glance.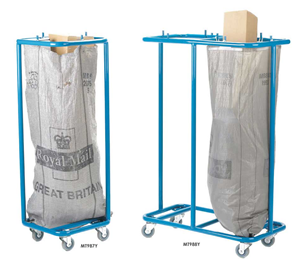 For offices and businesses that have a high volume of mail to sort and distribute these post bags/mail sacks are perfect. Made of a strong and sturdy tubular steel construction with 4 castor wheels they are robust and easy to manoeuvre, key when you have a large amount of mail to deliver.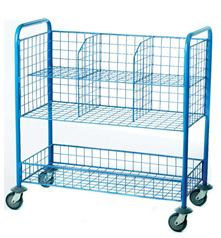 This up to date post room trolley features mesh compartments making it easy to distribute mail, stationery and anything else you may need. It features a lip which prevents for objects or documents from falling out.
The trolley is also compact enough not to take up much room when stored away and not in use.
Classic Post Room Trolley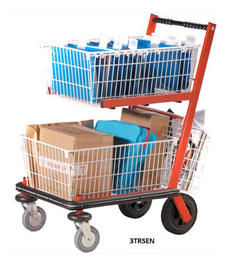 This classic post room trolley is perfect for distributing mail, parcels and any other items you may need to deliver to different departments.
With a bigger basket at the bottom and a smaller at the top, as well as a rear hanging mesh basket for any additional documents. This trolley is designed for offices with limited space.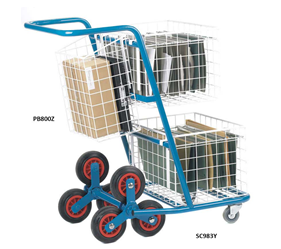 Like the classic post room trolley this features a larger basket at the bottom and a smaller basket on top. The difference with this one is that you can easily manoeuvre up and down staircases, steps or pavements with its hand 6 wheeled stair mounting device.
You can view our full range of mail sorting units and accessories online. If you do have any questions feel free to contact our award-winning and friendly customer service team on 0808 163 3704, or you can to chat to them online using Live Chat!

Author Bio -
Laura Holland
Social Media and Web Content Coordinator, Jan 2014 - May 2015