Steel drawer cabinets are used every day yet not much thought is given to them, so we are going to go a bit more in depth with their uses.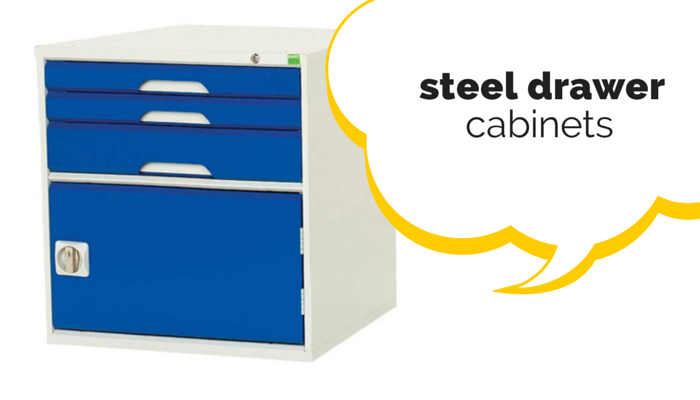 Steel Drawer Cabinets
These are great for warehouse, workshops, garages and anywhere else where smaller items, parts and components need to be stored safely and efficiently, there is more than one type of steel drawer cabinet so we take a look at what is available.
Wide Drawer Cabinets
These extra
wide steel drawer cabinets
are ideal when space is at a premium, especially in workshops or warehouses where most space is taken up by stock.
Because of the extra room you can utilise the cabinet accessories for a super organised unit which will offer easy access and versatility.
Door and drawer configurations for cabinets
Depending on your requirements there is a vast array of configurations available to suit a number of uses and industries.



Accessories for Drawer Cabinets
With a vast array of accessories available they can transform your drawers into component holders, filing systems or tool cabinets.




If you have any question or queries regarding steel drawer cabinets, or any of our products please don't hesitate to call our customer service team on

03333 316 083




Author Bio -
Laura Holland
Social Media and Web Content Coordinator, Jan 2014 - May 2015