Take Charge With Our Charging Lockers
With the world becoming ever more digital it has become imperative to have everything fully charged, so you can keep in touch in case you are late, do work, or capture that moment you meet Tom Hiddleston, which is where charging lockers come in.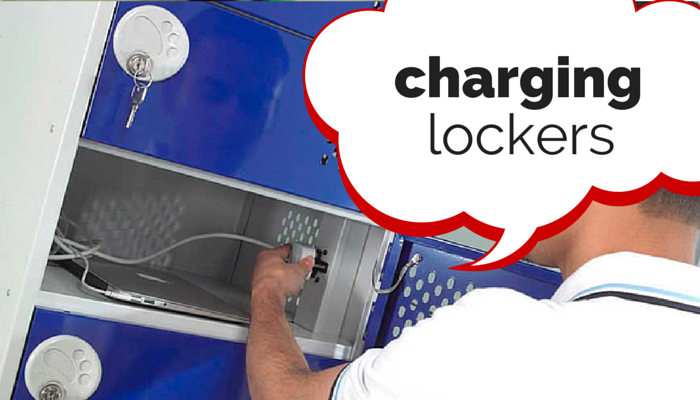 Personal Item charger Lockers
Personal item charger lockers
look set to become more and more common in offices, gyms and schools in the not too distant future as technology becomes more and more ingrained in our society.
These lockers are designed with enough room to hold your laptop, tablet and phone as well as coat and small bag or handbag, keeping your electronics charged while you are working or hitting the gym.
Laptop charging lockers
These
laptop charging lockers
are specially designed to fit just your laptop, available in 8 or 12 compartments these are ideal if you have a supply of work laptops that need to be charged.
You can choose to have 8/12 doors or 1 door, the more security conscious may want to go for the separate doors, and both are ideal for office, or IT departments which may send employees out on meetings or away trips.
Tool Charging Lockers
For those of you that work in garages, workshops or warehouse and are using electrical tools for most of the day, it can be a pain when they suddenly run out of juice.




That's where these handy

tool charging lockers

come into play, and you needn't worry about leaving your tools in the lockers as they are designed specifically for the purpose and feature:



An all-round reinforcing edge which offer enhanced strength.

All doors are independently earthed to the locker body

Perforated door and wall to reduce the build-up of heat
If you have any questions regarding our charging lockers please do not hesitate to give our friendly and award winning customer service team a call on
03333 316 083
.

Author Bio -
Laura Holland
Social Media and Web Content Coordinator, Jan 2014 - May 2015