The History of St John Ambulance
On 24th June, we celebrate St John's Day, the perfect time to recognise the contribution of the volunteers of St John Ambulance and all they do for our nation and us. Over the past couple of years, traditional celebratory get-togethers couldn't happen due to the pandemic. So, to mark the occasion virtually, St John Ambulance asked buildings across England to Light Up Green. In 2020, more than 40 buildings took part; in 2021, nearly 150 buildings were involved in Light Up Green.
This year is particularly special as St John Ambulance celebrates 100 years of youth work. 2022 is an excellent opportunity to participate in Light Up Green and show your support and appreciation for their army of amazing volunteers.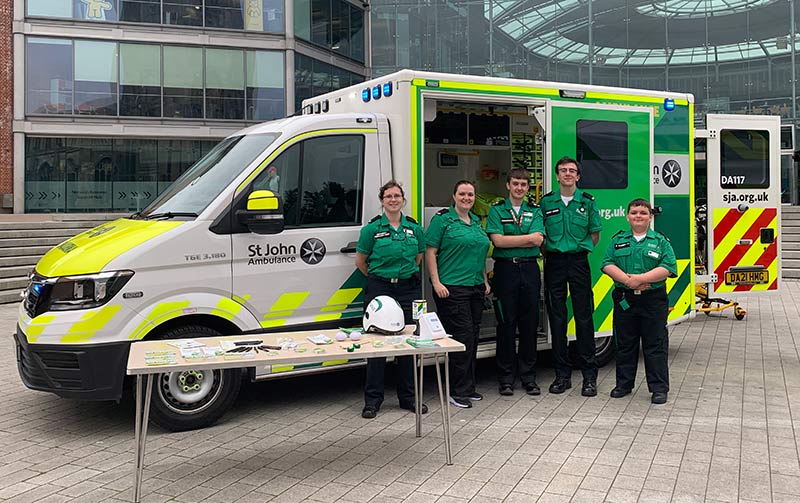 At ESE Direct, we have partnered with St John Ambulance for many years, supplying a wide range of medical wipes, examination gloves, hand sanitisers, first aid cabinets, defibrillators, comprehensive First Aid kits and the St John Ambulance First Aid Manual.
St John Ambulance is probably most well-known for its First Aid courses and for providing much-needed medical support at events, but did you know that the volunteer-led charity offers communities so much more? If you don't know about St John Ambulance and the fantastic work they do, let's give you a brief history.
St John Ambulance Heritage
Although St John Ambulance is thought of as a modern-day charity, its heritage actually goes back to the 11th century and is the basis for its work today. In Jerusalem, all those years ago, the first Knights of St John established a hospital to give free medical care to pilgrims that were sick.
In 1887, in the year of Queen Victoria's Golden Jubilee, the St John Ambulance Brigade was established, and by the end of the century, more than 2,000 volunteers had joined and were offering their medical services during the South African Wars.
The 1908 London Olympics marked the first time volunteers of St John Ambulance were at a major sporting event. This was the start of a long-standing and ever-evolving relationship between sport and the charity.
Throughout both World Wars, St John Ambulance volunteers joined forces with the Red Cross, forming a Joint War Committee and providing voluntary first aid and care to those injured in the UK and overseas.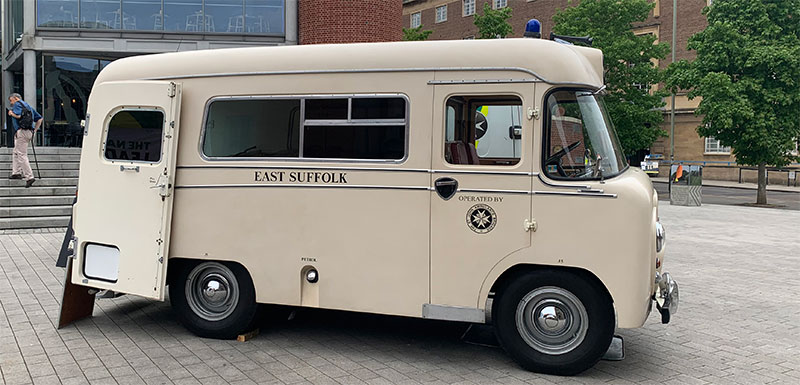 St John Ambulance Cadets was formed in the 1920s, giving boys and girls aged 11 to 18, who were too young to join the adult division, the opportunity to learn first aid and help people. Their work came to the fore during King George VI's coronation when they treated 9,000 people. But following the establishment of the NHS in 1948, St John Ambulance volunteers took on a more supportive role, helping local ambulance services when needed.
An amalgamation of St John Ambulance, the British Red Cross Society and the St Andrew's Ambulance Association saw the publication in 1958 of the first First Aid Manual. Today, now in its 11th edition, this vital handbook provides step-by-step instructions on how to treat more than 100 injuries and medical conditions.
The now-famous St John Ambulance First Aid at Work training was launched following new first aid regulations being introduced in the workplace. Along with their Badgers programme for younger people, over the following decades, they have continued to offer comprehensive training courses, resources, advice, supplies, vital care, ambulance support and first aid services to millions of people.
This culminated in the launch of their First Aid Awards and Save a Life September initiatives in 2010, which raised awareness of the importance of first aid, and continues to do so today.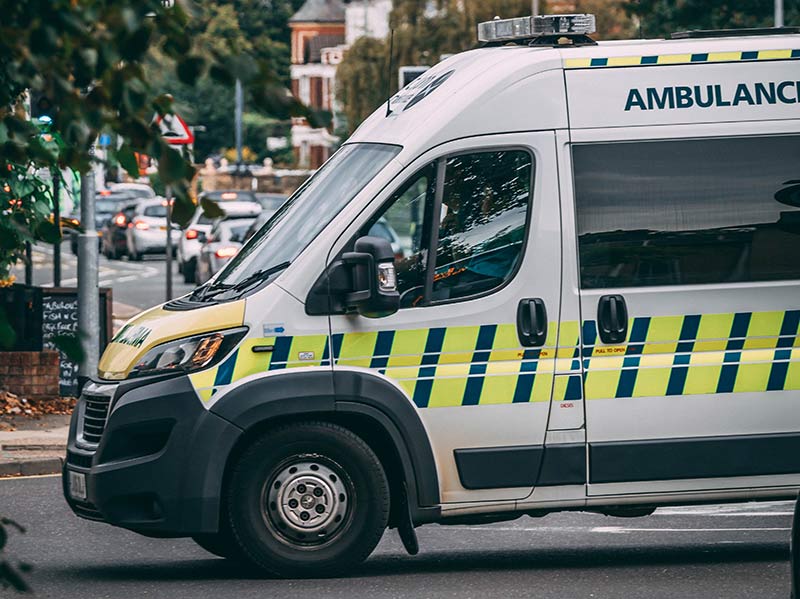 What does St John Ambulance do?
St John Ambulance is most well-known today for its range of first aid services. From their Community First Responders to emergency response support, their volunteers can be the difference between 'a life lost and a life saved'. Throughout the recent pandemic, they were key in the delivery of vaccines, caring for people and supporting the hard work of the NHS.
Their training courses in first aid, health and safety, and most recently, mental health first aid training are the first choice for many businesses, organisations, local authorities and the general public.
As well as their first aid services and training programmes, St John Ambulance also works closely with schools to teach generations the vital life-saving skills they will be able to rely on in the future, including helping schools set up first aid clubs and first aid courses. As part of their focus on the younger population, they also offer Youth Programmes that give young people the opportunity to learn first aid as well as other important life skills.
A key aspect of St John Ambulance is their support of NHS ambulance crews. In fact, they are the leading not-for-profit provider of specialist ambulance services across England. Their services include paediatric and neonatal transport services, bariatric transfers, as well as renal dialysis and end of life transport.
Over the centuries, St John Ambulance has evolved, still devoting its services to communities across England. As homage to its roots, their volunteer uniform still bears the eight-pointed cross that was worn by the first Knights of St John in Jerusalem.
Whilst we can't light up our building, we will certainly be lighting up green on our website with a green banner on 24th June. You can get involved too. Whether lighting up your building in green between 9.30pm and 10.00pm, changing light bulbs to green inside your building, hanging something green from all the windows, or adding a banner to your website and social media pages, Light Up Green and show your support.
ESE Direct is a leading supplier of products for business, schools, colleges and universities, workshops and warehouses. With a wide and diverse range of products, more than 40 years of knowledge and experience in the industry, a bespoke design and installation service and exceptional customer service, you can trust ESE Direct.

Author Bio -
Debs
Digital marketer, social media, content writer, musician, sloth-lover, tea-drinker.