These bins are wheelie cool
The humble wheelie bin, often ignored, no one gives a second thought to them when they walk past.
Used for domestic, commercial and industrial purposes, they are actually more versatile than you think.
Coming in several different capacities from the 80 litre wheelie bin to the 1100 litre industrial sized wheelie bin, the bins are also suitable with all types of comb filters.
If you are also storing a number of the bins you can also stack them, this saves you on space as well as being economic.
However if you want to be a bit more creative with your wheelie bin then you could try the following.
Wheelie Bin Sound System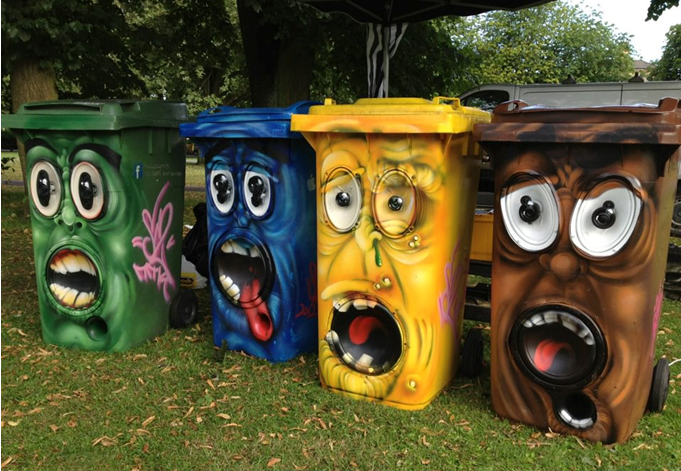 While I was looking for creative uses for the wheelie in I came across a few sites which have converted them into sound systems.
Not only will you get a great conversational piece but it will be totally mobile too, so you can wheel around the garden to where you are sitting or even take it down the park.
The great thing about it is you can get really creative with the decoration if you want, either like the bins above or just bright colours.
If you think this is something you would like to give a go yourself then you can like their Facebook page Sunny Bins.
Wheelie Bin Compost Storage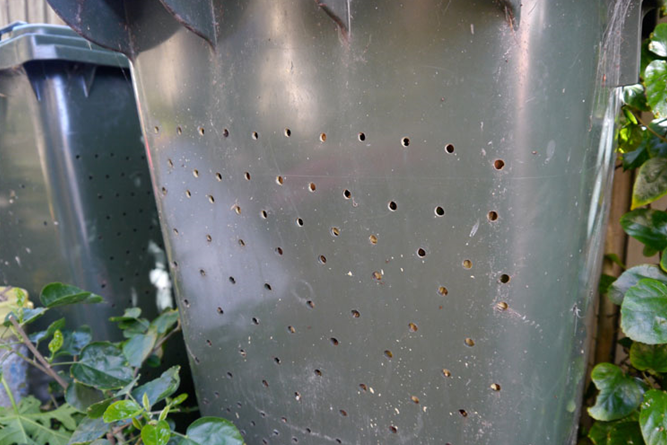 Another great use for your wheelie bin, compost!
As most gardeners know composting is the key to a flourishing garden, however it can be a bit problematic getting the best results from your compost mound.
A great way round this is to use the wheelie bin, simply drill holes in the sides to allow air to circulate, and continuously add to the pile, rats and birds can't get in as it is protected and it will reduce the smell too.
You can find them on twitter @landscapology
Wheelie Bin Sink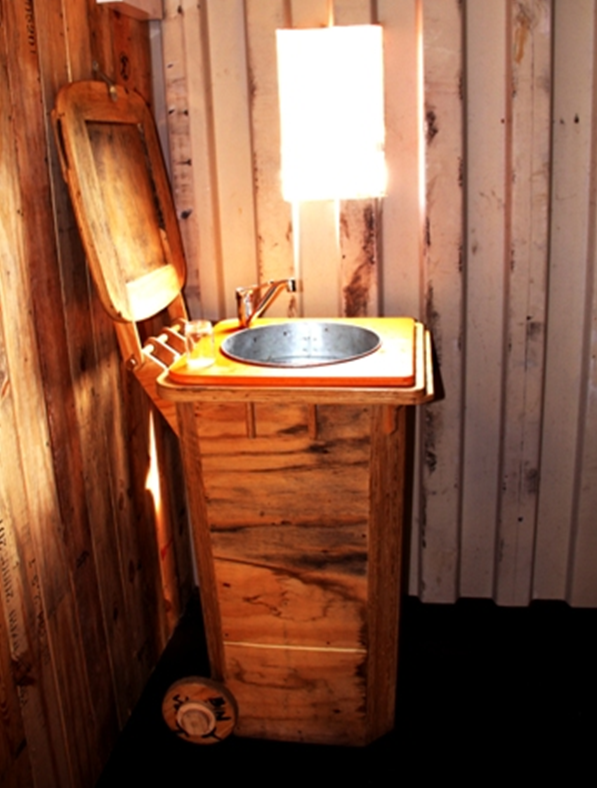 Who said wheelie bins were just for outside?
If you are looking ideas for an updated bathroom or maybe a bar (as this example used is set in) then this will add an interesting touch.
You don't want to do this wrong so it may be worth speaking to a professional plumber first before you make any decisions. But we think it looks fab.
You can find them on twitter @greenhousejoost
If you do decide to try any of the above out please let us know at ESE and any pictures you may have, we'd love to hear from you.
You can view our full range of wheelie bins online.

Author Bio -
Laura Holland
Social Media and Web Content Coordinator, Jan 2014 - May 2015