These Cigarette Bins are Smoking
Forgive the bad joke.The smoking ban in England came into force on July 1 2007 (happy birthday to me) as part of the Health Act 2006, following similar bans across the UK (Scotland, Wales and Northern Ireland).
With only a handful of exceptions to the law (including bus shelters, prisons and stage/television sets) it meant that the number of cigarette bins and station increased with the need for designated smoking areas outside of pubs, offices and other commercial properties. So what different types of cigarette bins are out there? And which one is best for your premises?
Wall Mounted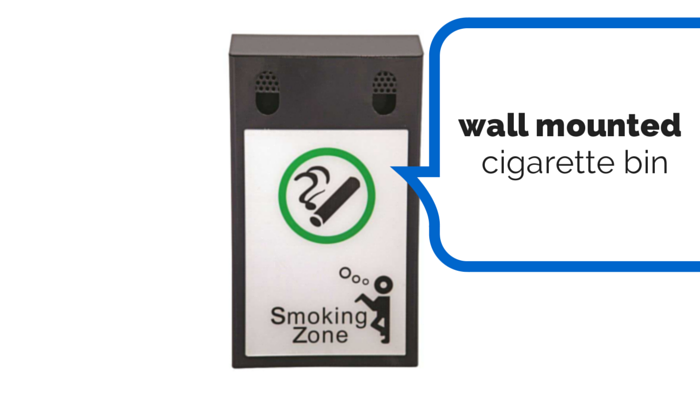 For the smaller designated smoking areas the wall mounted cigarette bin is ideal.
Taking up no floor space or creating any potential hazards it provides a clear indication as to wear the smoking is, as well as keeping the surrounding areas clean of cigarette buds and ash.
Some of the wall mounted cigarette bins, like the one above, comes with advertising space as well, which makes it perfect for promoting local businesses and services.
Smokers Stations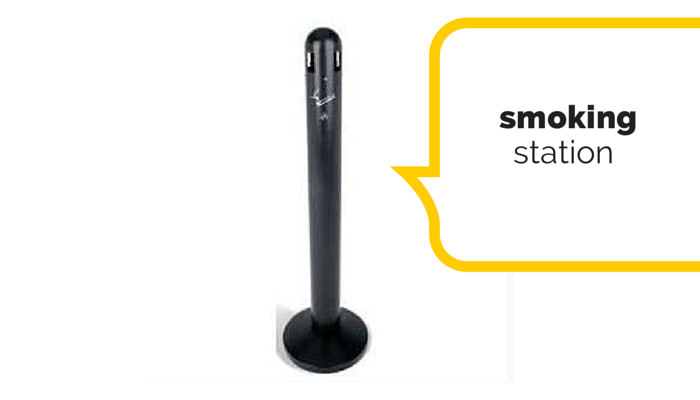 This stylish and sleek looking smoking station has both a snuff plate and a butt bin, allowing customers, employees and the public to enjoy their cigarettes without littering the surrounding areas and causing discomfort to non-smokers, by clearly marking out the designated smoking areas.
These stations are locked securely and easy to empty once the 3 litre capacity is full.
This would be idea for larger business premises or very popular bars, clubs and restaurant which have smoking and outsides areas.
Ashtray & Bins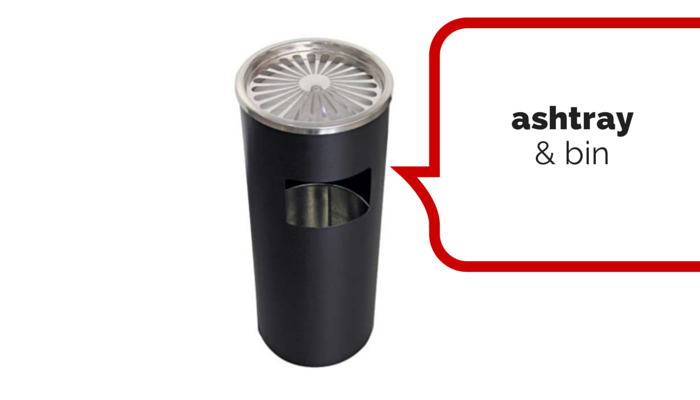 These have popped across the country exponentially since the smoking ban took place.
Usually seen in public areas like parks and public smoking areas, these ashtray and litter bins are ideal for serving a large number of people as well as keeping the surrounding area free from litter.
More durable than the previous bins mentioned, it can withstands kicks and knocks and is easy to empty once it is full. These are just some of our more popular cigarette bins, we have a full range of them available online, including tower and freestanding ashtray bins. As the exceptions to the rule dwindle as time goes on there will be a greater need to have these bins on your premises.
If you do have any questions relating to our cigarette bins or any of our other products you can use our LiveChat! service on our website, or call our friendly and award winning customer service team on 0808 163 3704

Author Bio -
Laura Holland
Social Media and Web Content Coordinator, Jan 2014 - May 2015