ESE Direct is 40 Years Young!
As we get used to typing and writing 2015 we like to remember that 40 years ago in 1975 ESE Direct was formed by Brian Francis who operated out of his summerhouse in the back garden.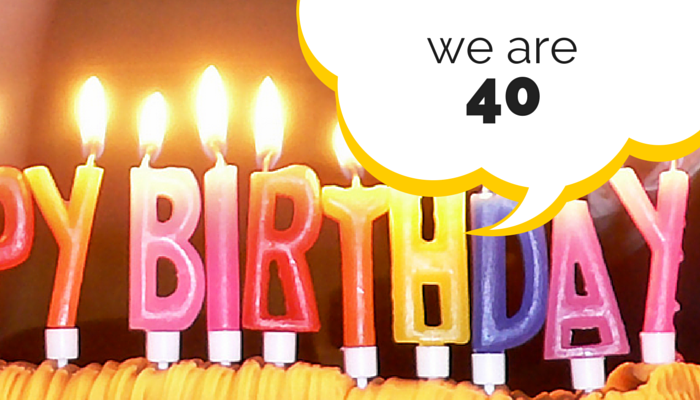 The company began to expand rapidly after building up a good relationship with many of the leading manufacturers.
The 80's
In 1980 the company had a number of moves and finally landed on Northumberland Street in Norwich, to better serve the customer base that had been steadily building. To this day we are still operating from the Northumberland Street building.
By the end of the decade work had started on expanding the offices and improving their facilities.
The 90's
In 1990 ESE Direct established their Cloakroom Seating arm of the business, designing and manufacturing a range of cloakroom benches in house, which was sold through the catalogue.
In 1997 ESE Direct's first brochure website went live, being an early adopter when most companies in the industry did not have one.
And by 1999 Simon Francis, Brian's Son, took over as Managing Director.
The Noughties
In 2000, the beginning of the 21st century saw ESE's first online ordering website, featuring 7,500 products.
By 2003, ESE had overhauled their changing room bench range, working with customers and architects to create a superior standard range of benches for our customers with industry leading strength.
In 2008 and 2009 we introduced more bench ranges as well as creating our first in-house b2b catalogue.
The Last 5 Years
2010-2014 saw consecutive record growth. 2013 also saw us changing our business name from Eastern Storage Equipment to ESE Direct, and increasing and refurbishing the office to compensate for the team increasing from 12 to 28 members in 4 years.
2014 saw our team grow even further, and shortlisted for a number of new awards including best business blog at the social media communications awards.
And in 2015 we look to continue on our previous success and work with existing and new customers.

Author Bio -
Laura Holland
Social Media and Web Content Coordinator, Jan 2014 - May 2015