COSHH stands for the Control of Substances Hazardous to Heath. It is the law that employers control substances that are hazardous to health.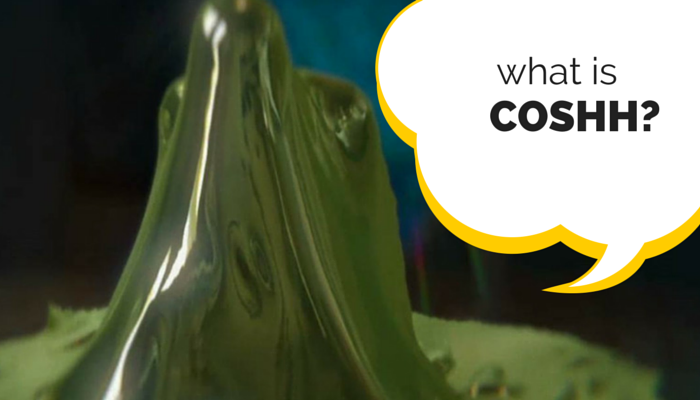 So I guess the next question would be;
What is a substance hazardous to health
Substances come in more than just one form and the COSHH regulations cover the following:
Chemicals
Products containing chemicals
Fumes Dusts
Vapours Mists
Nanotechnology
Gases and asphyxiating gases and Biological agents (germs). If the packaging has any of the hazard symbols then it is classed as a hazardous substance.
Germs that cause diseases such as leptospirosis or legionnaires disease and germs used in laboratories.
COSHH and reducing the risk
To help reduce and prevent the exposure to your employees and workers you can do the following:
Identifying the health hazards
Doing a risk assessment
Putting in control measures
Making sure the measures are understood and implemented by the staff
Making sure information and guidance is easily available
Have plans in place for any emergencies which may occur
Before you start a COSHH Assessment
You will need to think about the following before you undertake a COSHH assessment.
Think about your workplace and where the exposure points are
How are the substances harmful to the health of you and the businesses employees
Are there any jobs or task undertaken that could lead to exposure?
In-depth Reading on COSHH
You can find out more information by visiting the hse.gov.uk site that has a dedicated section all to COSHH. COSHH in more detail

Author Bio -
Laura Holland
Social Media and Web Content Coordinator, Jan 2014 - May 2015