What's the difference between bunds and sumps?
A common question we get from some of our customers is;
"What is the difference between a bund and a sump?
Whilst they look very similar they have very different uses, so we are going to take a quick look at what they do and what's available for you.
Bunds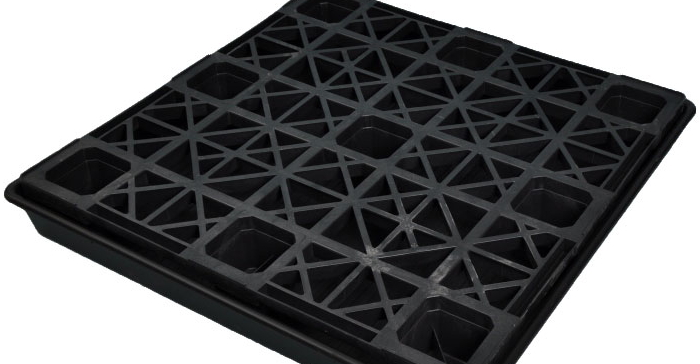 In simple terms, a bund is used to store and collect spillages from drums and tanks.
Bund trays should be sized to hold 110% of the maximum capacity of the largest tank/drum that is sitting on top of it, and it is important to note that if you are storing liquids that are incompatible with each other they should have their own bunds respectively.
One thing that is overlooked quite regularly and shouldn't be is the maintenance of bunds, making sure that the integrity is sound and that adequate drainage for rainwater removal is paramount to making sure you get the best out of your bund.
Sumps
Sumps are used to stop hazardous substances from entering drainage systems or leaking into the surrounding area which can be extremely detrimental to the local environment especially if near lakes and rivers.
They are also used when emptying or filling oil cans to catch any spillages so that it can be emptied with ease and prevent any wastage.
Sumps should be provided to such a capacity that accidents do not occur, this includes being too full and causing the spillages it is designed to stop. This is why, like the bunds regular maintenance is needed and they should be emptied on a regular basis.
They come in an array of sizes as well so cater to a number of industrial and commercial needs and requirements.
What's out there?
There is a huge array of sumps and bunds available to you and it really does depend on what you need them for, from concrete to plastic.
The other thing to bear in mind when you are looking is whether or not they meet the control of pollution (oil storage) (England) Regulations 2001 which are..
Requirements for storage of oil - general
(1) Oil shall be stored in a container which is of sufficient strength and structural integrity to ensure that it is unlikely to burst or leak in its ordinary use.
(2) The container must be situated within a secondary system which satisfies the following requirements -
(a) subject to paragraph (5), it must have a capacity of not less than 110% of the container's storage capacity or, if there is more than one container within the system, of not less than 110% of the largest container's storage capacity or 25% of their aggregate storage capacity, whichever is the greater;
You can view the whole range of ESE Direct's Bunds and Sumps, as well as other accessories and storage solutions. And if you do have any questions then you can speak to our friendly sales team on 0808 163 3704 who will be more than happy to help.

Author Bio -
Laura Holland
Social Media and Web Content Coordinator, Jan 2014 - May 2015