What to Look For in Spill Kits and How to Consider Containment
In many commercial, educational and industrial environments, accidents happen, which can result in a spill of some kind. It could be oil, fuel, chemicals, battery acid or any other hazardous liquid, and in these situations, the best tool you can have to clear up any spill is a spill kit.
So, what do you need to look for to make sure you get the most suitable spill kit to deal with potentially hazardous spills that happen at your business premises? And what do you need to consider when containing a spill?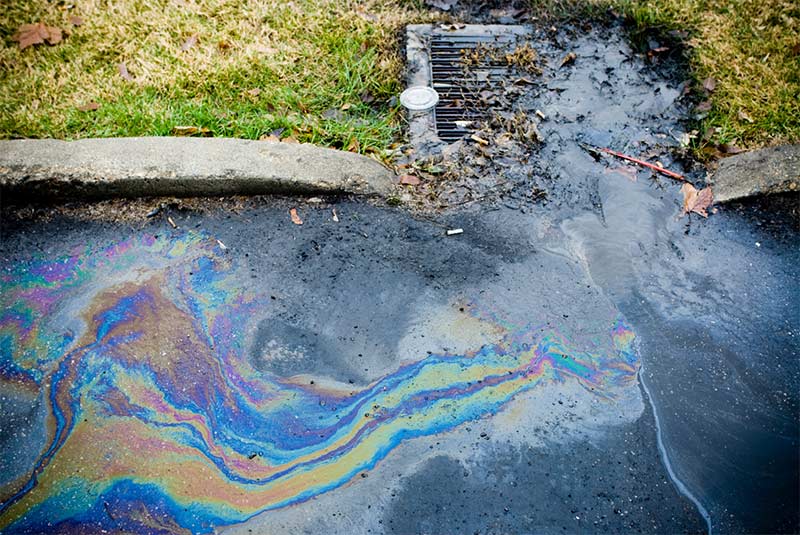 What is a spill kit?
First, let's explain a spill kit; essentially, it does exactly what it says on the tin, bag or bin. It's a well-organised kit containing absorbent materials that will soak up any accidental spill safely and quickly along with a bin in which to dispose of your used absorbents. In many locations, it is also necessary to have a deliverable workplace spill response plan to comply with health and safety requirements. You will also need to ensure proper signage is displayed and fully trained staff are available to manage an incident.
There is a wide range of spill kits specifically designed to clean up a variety of dangerous substances. Most contain pads, socks, pillows and perforated rolls that absorb the spill. They are also colour-coded so that the right material is used for the type of spill, as follows:
Grey - colour-coded in accordance with BS 7959 part 3, grey absorbents are suitable for water-based liquids, cutting fluid, oils, fuels and coolants, mild solvents and hydrocarbons.
Yellow - this colour is for the absorbents contained in chemical or hazmat spill kits. Also, in accordance with BS 7959 part 3, the materials absorb just about any liquid from hazardous materials, like solvents, corrosive acids, aggressive chemicals, and water.
White and blue - these absorbents are specifically for oil and fuel spills as the materials repel water and absorb just the oil or fuel hydrocarbons. In addition, the absorbent materials should float on water, making them more efficient in cleaning up the spill.
The types of workplaces that will need a spill kit vary immensely and include garages, warehouses, manufacturing sites, chemical facilities and laboratories, hospitals and breweries. Thankfully, spill kits are available in a huge range of shapes and sizes, from a 20-litre grab bag to large 800L wheelie bins packed full of absorbents.
What to look for in a spill kit?
Choosing the correct spill kit is crucial to ensure any spill you have is cleaned up and contained safely. But before you go ahead and buy a spill kit, there are several things you need to consider first.
Think about the type of liquids on your site. This will help determine whether you need a kit for chemicals, solvents, oil and fuels, or general-purpose spills.
Consider how much liquid could be spilt at any one time. For example, if you handle large barrels of oil and one of them gets damaged and leaks, that's quite a big spill.
Look at the different areas of your premises and decide if you need one big spill kit or whether several smaller kits are more suitable. You may need different spill kits for various areas on your premises.
Are the liquid spills hazardous?, if so, you will need to ensure you have sufficient hazardous waste disposal bins or bags.
Think about the spill products you will need to be included in the kit for the type of spills you envisage, such as booms, pillows or mats.
You will also need to make sure that there is a spill reporting process in place, that there is the correct spill signage displayed and that you have staff trained to deal with the types of spills that are likely to occur. If they are cleaning up chemicals or other hazardous spills, they will need suitable PPE included in the kit.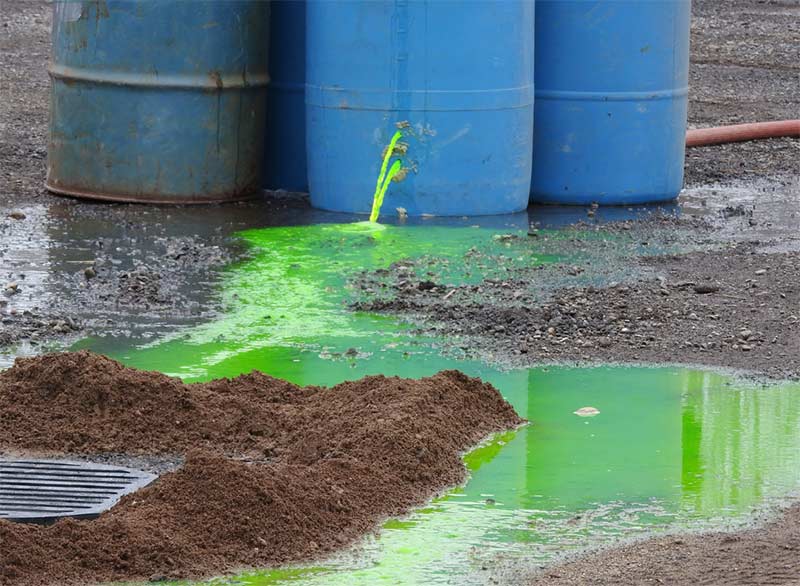 Consider spillage containment
Some spills can put people's lives and health at risk and cause environmental damage, particularly if your premises are located near water courses. For example, if allowed to seep into waterways, one litre of solvent can potentially contaminate 100,000,000 litres of drinking water, or five litres of oil can contaminate an area of water the size of two football pitches.
But with a little planning and ensuring the right spillage containment products are available, you can reduce the risk associated with spillages. A spill containment plan or spill response plan is a set of steps to be followed, should there be a spillage in the workplace.
The plan should set out how a spill is identified, contained, cleaned up and decontaminated. Some spills, like hazardous or chemical spills, will need to be reported appropriately to the relevant authorities, which should be included in the plan. The steps of a spill response are:
Identify the substance that has been spilt and determine the risk
Ensure the person dealing with the spill is sufficiently protected, such as providing PPE
Contain the spillage
Minimise the risk of the spill
Clean up the spill
Decontaminate
To help with the containment of spills, there is a wide range of spill containment products. These include spill drip trays, oil or other liquid drum trays, poly carts, and drain protection kits.
For workplaces with spill response stations, there are also a variety of tools that are useful to have on-site, such as emergency sanitising kits, super absorbent powder for spills and dispenser stations that incorporate disposable gloves, absorbent pads and floor degreasers.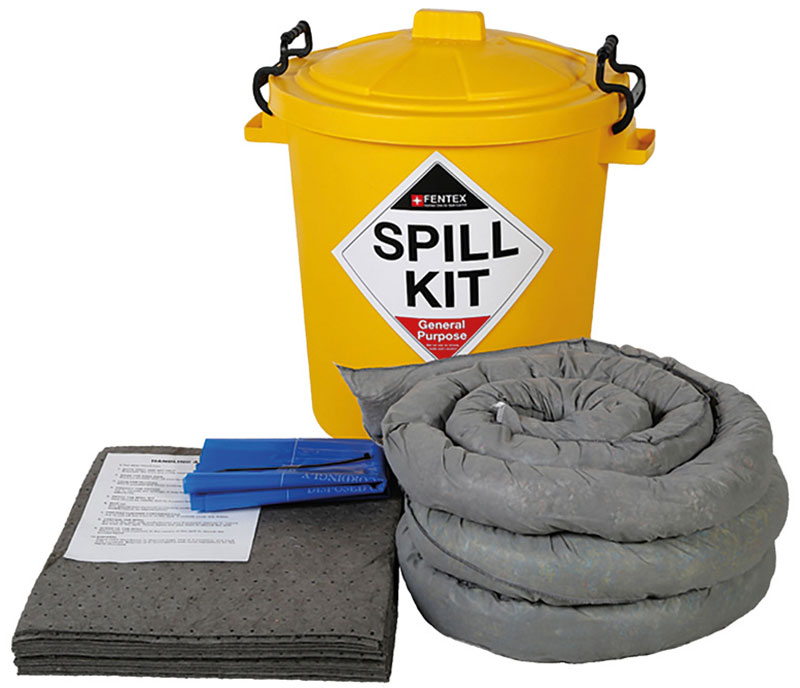 ESE Direct has a complete range of spill kits. The huge selection includes emergency spill kits with wheelie bins, truck and tanker spill kits, oil and fuel spill kits with flexible drip trays, spill kits in Velcro flap bags, AdBlue spill kits, bio-hazard and chemical spill kits, as well as replacement spill kit items. Whether you're a business, school, college or university, have a workshop or a warehouse, we are a leading supplier of spill control products you can trust.

Author Bio -
Debs
Digital marketer, social media, content writer, musician, sloth-lover, tea-drinker.