We love to hear about unusual uses for our industrial products, and this is no exception. This is where a lowly workshop trolley became outdoor transportation for a parrot.
Our customer came to us looking for a trolley which would fit the shape and size of the cage of her tropical bird. It also needed to be strong and sturdy and high enough not to get knocked over by her playful dogs. She selected the two-tier workshop trolley which has sides on the shelves for extra peace of mind that the cage will stay put!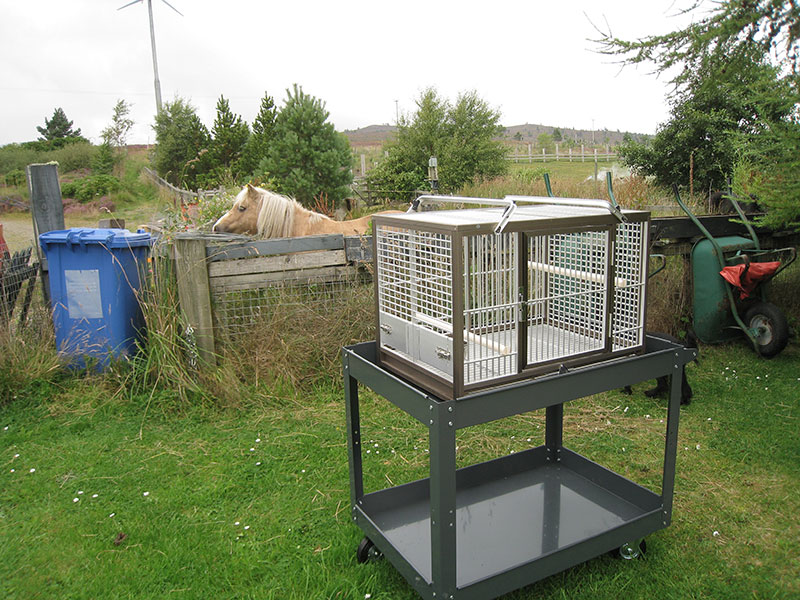 Mrs L is very pleased with her trolley, here's what she said; "The trolley was the only model I could find on the internet which would accommodate the travel cage dimensions. Although the weather has not been good enough to have parrot outdoors, I needed a safe, well-balanced trolley to hold a precious bird while she can enjoy fresh air on nice days. She does have an aviary for free-flying but she likes to be beside people so this is a compromise solution!".
It made us smile that we are able to make parrots happy as well as humans!

Author Bio -
Debs
Content, marketing, social, graphic design and PA to an unusual small red dragon.