Why we have changed our name
My father first started Eastern Storage Equipment Ltd (ESE) in 1975, he only sold shelving, racking and mezzanine floors through field sales engineers visiting customer premises to help and advise them, as these were the industries and methods he had extensive experience in.
In 1984 we started selling by mail order and in 2000 we started selling online to complete our multi-channel sales approach. By 2005/6 our range had grown to 20,000 products and 'Eastern Storage Equipment' was no longer a true reflection of our business, so we began using the trading style of ESE Direct both online and for mail order.
Speaking to customers it became clear we only supply them with a fraction of the products they want to buy from us, comments included "I did not know you did that, I thought you just sold storage equipment" or "if I had known you did …… I would have bought it from you" and we were missing a great many sales for bike racks, workshop equipment, trucks & trolleys, benches, matting, grit bins, signs, partitioning and so much more. There was also a lot of confusion when we answered the phone as we were often asked "Is this ESE Direct".
Online and mail order sales through "ESE Direct" now account for over 80% of annual turnover. Because of this and to provide clarity to customers we have changed our company name to ESE Direct Ltd with effect from 2nd January 2013. This will also enable us to build upon the enormous success of this trading style over the last 6+ years.
Our contact details, bank accounts, registration numbers, directors and excellent team all remains the same, as does our dedication to customer service, fair prices and expanding our range of products.
We have very big plans for ESE Direct over the coming years and sincerely hope to be able to demonstrate our exceptional customer service to you very soon.
Best regards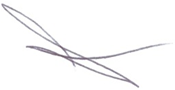 Simon Francis
Managing Director

Author Bio -
Simon
Managing Director, 1999-2015.