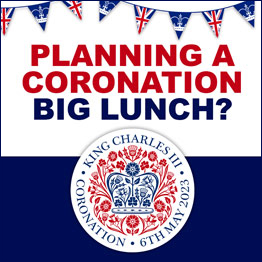 Products for a Coronation Big Lunch
The weather is warming up and with an extra bank holiday on the horizon, now is the perfect time to plan a Coronation Big Lunch party.
With high-profile events such as the Coronation of King Charles III to celebrate, you've got the ideal excuse to go big this year!
Maybe it's time for that big birthday celebration or simply an opportunity to bring your local community back together. Whatever the reason there are a few things worth considering - especially what items you might need to ensure your event goes smoothly (aside from the obvious food and beverage!).
Take a look at this selection of helpful products available at ESE Direct. All you need to bring is the bunting!
And if you need some hints and tips on planning your street party, check out our handy blog: How to Organise a Street Party.
Barriers
Folding chairs & tables
Storage trucks and trolleys to help keep your party moving
Keeping your street clean
Safety first