A roll container on the railway
It's not often that we have a customer powered by steam. But here we have Steam Dreams, railway holidays by steam. They show us how they make use of their roll container whilst rolling along the rails.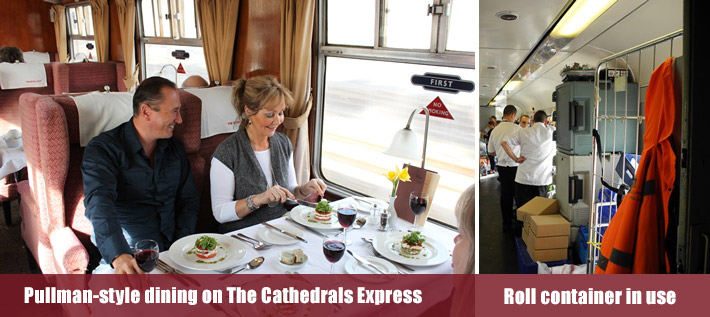 Here's what Steam Dreams' Claire Newton told us.
"Steam Dreams operate around 50 day trips by steam train each year, known as 'The Cathedrals Express', as well as a number of holidays by steam to Scotland, Wales, Cornwall and Ireland. Having recently celebrated their 15th anniversary, the company is looking to branch out to new destinations and is planning a series of overseas tours."
"In terms of how we use the ESE roll container: We ordered the demountable roll container for use in our newly modernised 1960's on-board kitchen, for transporting and storing goods in a busy kitchen (moving up to 95mph). This equipment helps us to continue serving delicious meals for up to 300 diners."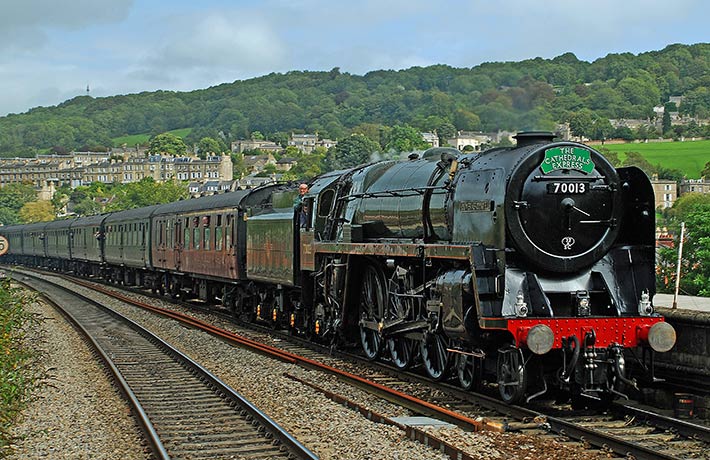 You can read more about Steam Dreams tours on their website www.steamdreams.co.uk
Steam Dreams selected the demountable roll container so that they could get it on and off the train despite the narrow doors.
Roll containers are a great way of storing and transporting goods easily and efficiently. We supply roll containers in a selection of styles, colours and capacities. They are also available with optional additional shelves to maximise storage capacity.

Author Bio -
Debs
Content, marketing, social, graphic design and PA to an unusual small red dragon.